SPICY OKRA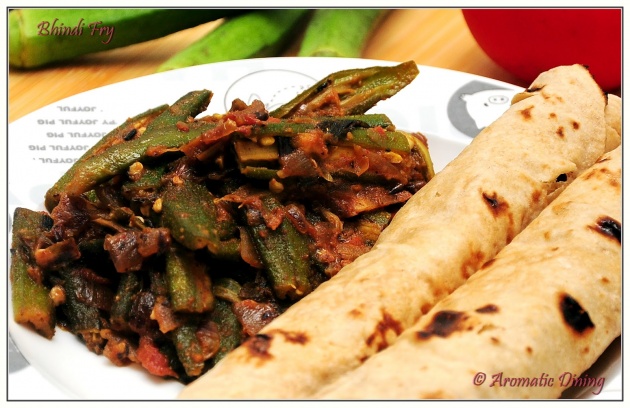 INGREDIENTS
1) Lady finger (okra) 1 cup sliced
2) Chilli Powder 2 tablespoons
3) Cumin seeds 1 table spoon
4) Turmeric powder ½ tea spoon
5) Aniseed (sonf) ½ tablespoon
6) Trachyspermum ammi ( ajwain) ½ table spoon
7) Salt to taste
8) Oil 6-7 table spoons
9) Amchoor powder 1 table spoon
Cooking directions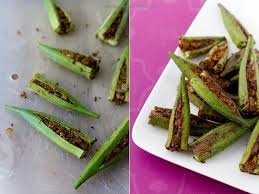 1) Wash okra make a cut at center.
2) Take cumin seeds chilli powder, turmeric powder, ) Aniseed (sonf), Trachyspermum ammi ( ajwain) amchoor and salt grind them.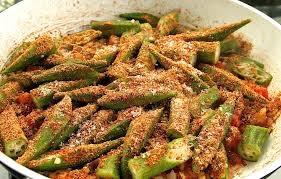 3) Now fill this masala in okra and leave it for 15 minutes in frizzier allow settling.
4) Take pan heat oil and put filled okra in pan on a medium heat.
5) stir fry till okra become golden brown.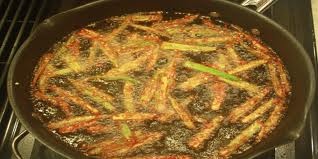 6) Serve with chapatti or paratha and yogurt.