I spent many years of my life with my grandmother Stamura Giannoni and people of her age. My grandmother was born in 1916 during World War I. She lived through two world wars, a Kingdom, a dictatorship and two democracies. I love listening to stories about her generation and how strong women like her changed the world. Today, in Castiglioncello, I was talking to Roberto, my father, friend and Judo inspiration. We spoke about his aunts Bianchina and Bruna Rulli, both born in the beginning of the 1900's. Bianchina was a widow, as her husband died at 40 years old of tuberculosis. Bruna had never been married. They lived close to my house and around the block from where BitLanders' and Querlo's headquarters in Florence are now.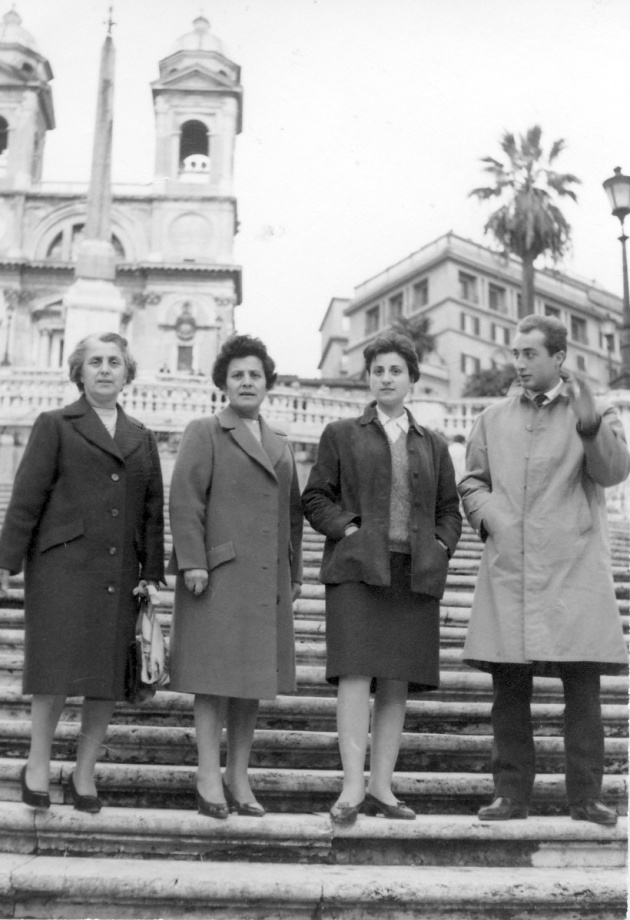 From the left, Bianchina, Bruna, Graziela and Roberto.
Bianchina was considered the most upbeat and active, but she had never been able to get a driver's license, in spite of trying three times. Bruna was able to get a driver's license. Thanks to Bruna's driver's license, in the early 1950's, just after World War II, they decided to purchase a Fiat 500 Giardinetta (Station Wagon) and use it to travel throughout Tuscany to sell sewing machines to the wives of farmers in the country side!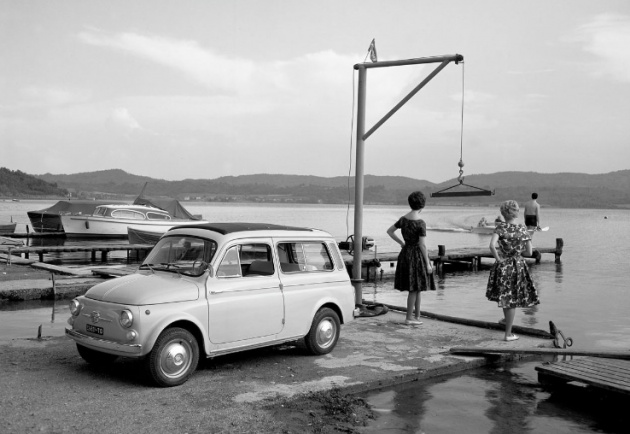 Did you hear this?
In the 1950's, two women decided to purchase a Fiat 500 Giardinetta (Station Wagon) and use it to travel throughout Tuscany to sell sewing machines to the wives of farmers in the country side! Have you ever had so much entrepreneurship in your life?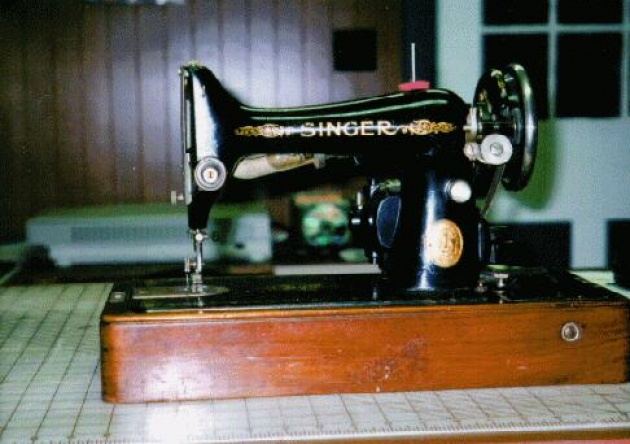 The two sisters contributed enormously to the entire family's wealth and future, far more than other families that were managed ONLY by the males. The key of success was that they had access to the new growing market of housewives dedicated to sewing and garment manufacturing, seamstresses like my grandmother Stamura, also the source of wealth on my mother's side! Bianchina, Bruna and Stamura were the pillars of two families that found happiness, wealth and stability through the work and vision of female entrepreneurs!
The men had a vital role in the family and were undeniably the heads of it for cultural reasons. But the female component was what elevated one family over the other. They were the factor that really generated the extra income to grow business and real-estate investments. This story applies directly to what Afghanistan and other developing countries are going through today. When women learn skills like driving a car and using a computer, they can help other women and their families improve their economic status and circumstances.
The new Bianchinas and Brunas of the world are born every day in Afghanistan and many other developing countries. They are the future of their country, the most competitive set of opportunities in the world, and the best investment for companies like BitLanders It is not a coincidence that the female users on BitLanders have an average BuzzScore of 70% above their male counterparts. Consequently, female users generate a 20% higher return on investment. This applies also when they must stay home for cultural reasons or to give birth and raise their children. In essence, digital media is an industry that adapts perfectly to the cultural needs of any country of the world. Successful women contribute to successful families.
Let's go back to my family story. Bianchina and Bruna had a brother, Gino Rulli, my grandfather on my father's side. Before Bianchina and Bruna started their business of distribution of sewing machines, Gino had to work in a steal factory in Germany and send money home. This created serious family problems as the head of the family had to stay away for years and travel seldom back home. Only once the female side of the family started producing a steady income, was he able to come back and join the family comfortably.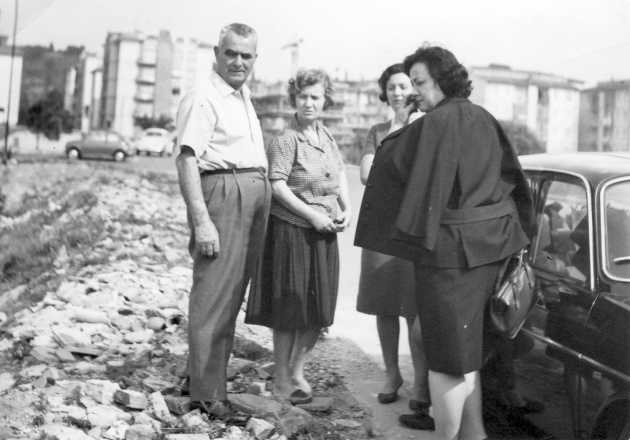 From the left, Gino, Bianca, Anna, Marisa.
Gino's story resemble the story of many men in developing countries like Afghanistan who must travel abroad to find opportunities and work. Germany is still today a destination for many young Afghans on the footsteps of the Italian immigrants of World War II. Today, the solution is to empower their sisters, wives and daughters to open new opportunities, get online and generate revenues with digital media!
When you have the opportunity to talk to your parents, grandparents, and relatives, ask them about family female business stories, take notes, document them and record the consequences on your family's history in an article like this one. You will see that just this simple act will have the following consequences:


Learn how important women are in your family, business and society.


Establish an innovative and beautiful record of your family's history to educate your children and future generations.


Generate further Buzz on your community, and with it revenues, assuming you are writing on Film Annex (I am sure this article will have a great impact on my BuzzScore).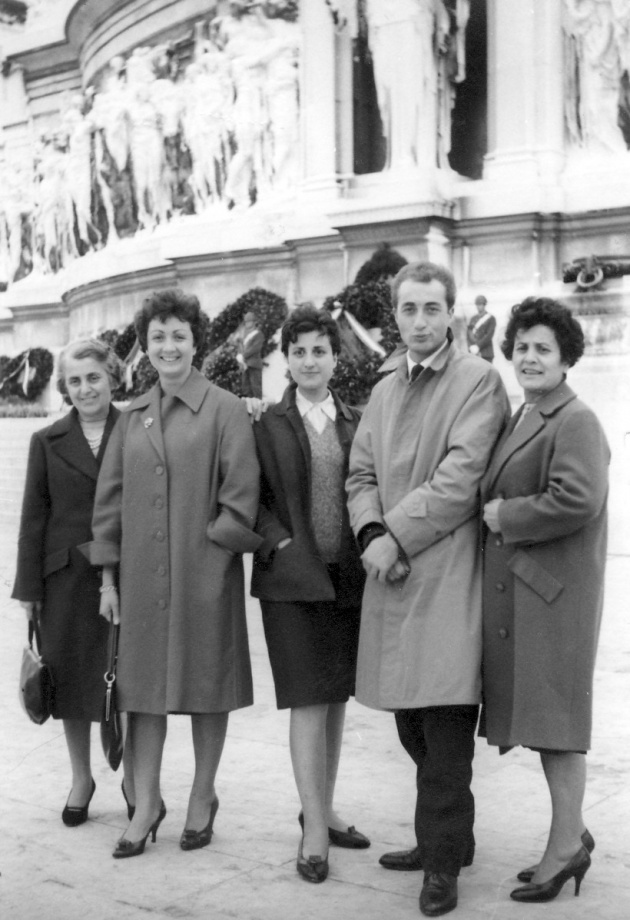 From the left, Bianchina, Anna, Graziella, Roberto and Bruna.
We all have a lot to learn from stories associated to women's entrepreneurship.