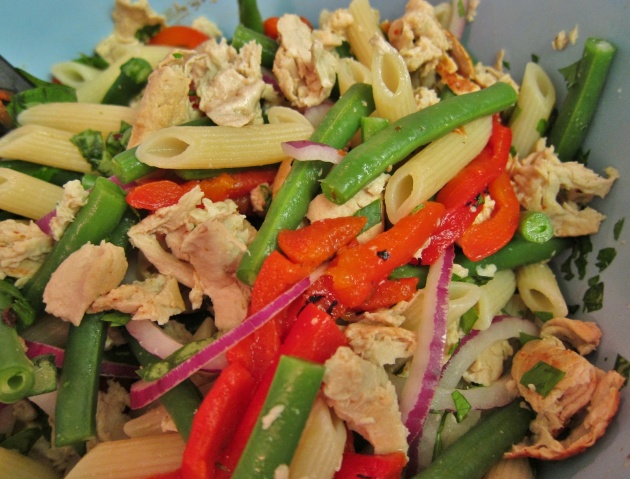 SUMMER SALAD

Today i will share with you how to made the summer salad. This summer salad is very scrumptious because of its healthy ingredients like potatoes, beans, capsicum, tomatoes etc . All these combine to make best yet succulent summer salad. You need to undertake it this mouthwatering salad.
INGREDIENTS:

Potatoes(boiled): 1
Red beans: half cup
White beans: half cup
Radish(red):3 or 4
Green capsicum:1
Red capsicum:1
Ice-burg:half flower
Tomato:1
cucumber:1
Parsley
Apple:1
Mayonnaise:1/4 cup
Fresh cream:1/4 cup
Mustard paste:1 tsp
Lemon juice:2 tsp
salt:as required
Black pepper:1 tsp

METHOD:

Cut the potatoes, red beans,white beans, radish, capsicum,ice-burg, tomato, cucumber and parsley in small pieces.Peel off the apple and cut in small pieces.
Mix well the mayonnaise,fresh cream, mustard paste and lemon juice in a bowl.
Mix all the ingredients to the dressing prepared in a bowl and add salt, and black pepper to it.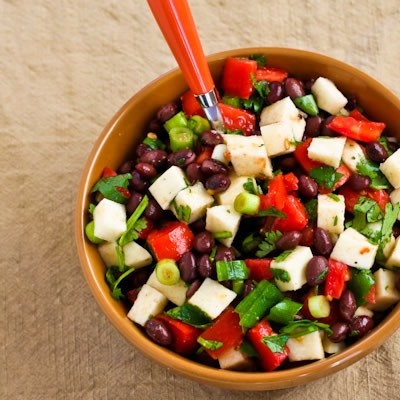 Delicious summer salad is ready.Serve well and enjoy with your loved ones.

Thank you.

Written by:BRIGHT AQUA