Excited by the previous evening in the Kingdom of Tavolara, we decided to join Pietro again on his boat to visit the gulf of Costa Dorata, just below Porto San Paolo. Our adventure started at noon and included a tour of the Islands of Tavolara and Molara, the visit of a relict of a commercial vessel from 30 years ago, and a stop at Punta Molara.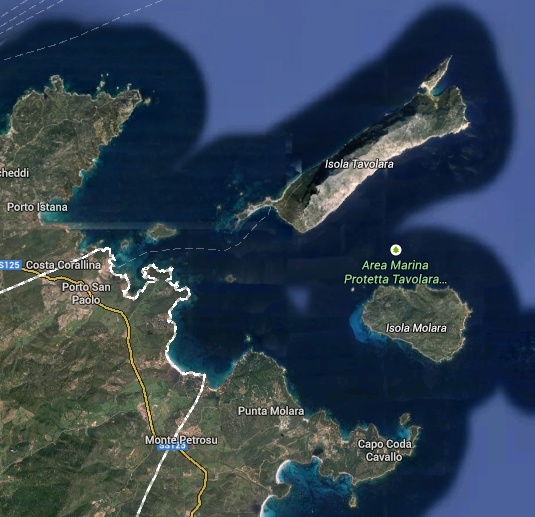 Here below you can see the beach created by the sea at the tip of Tavolara. The sand is accumulating, creating a shallow connection between the two sets of rocks: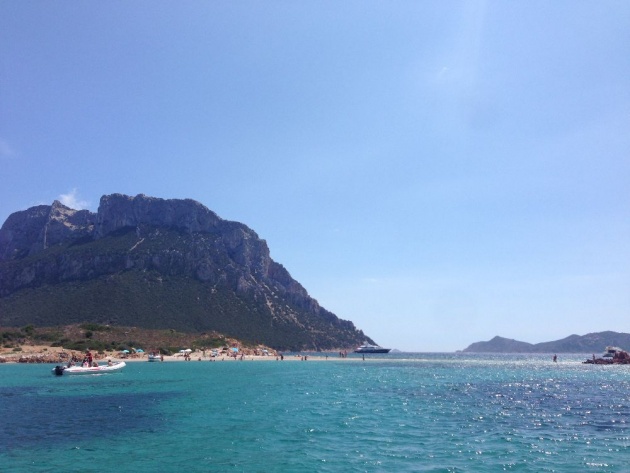 We turned to the right of the Island of Tavolara and observed this massive conglomerate of granite emerging from the water. At the very end is the natural reserve and just around the corner the NATO base that used to be a US military base: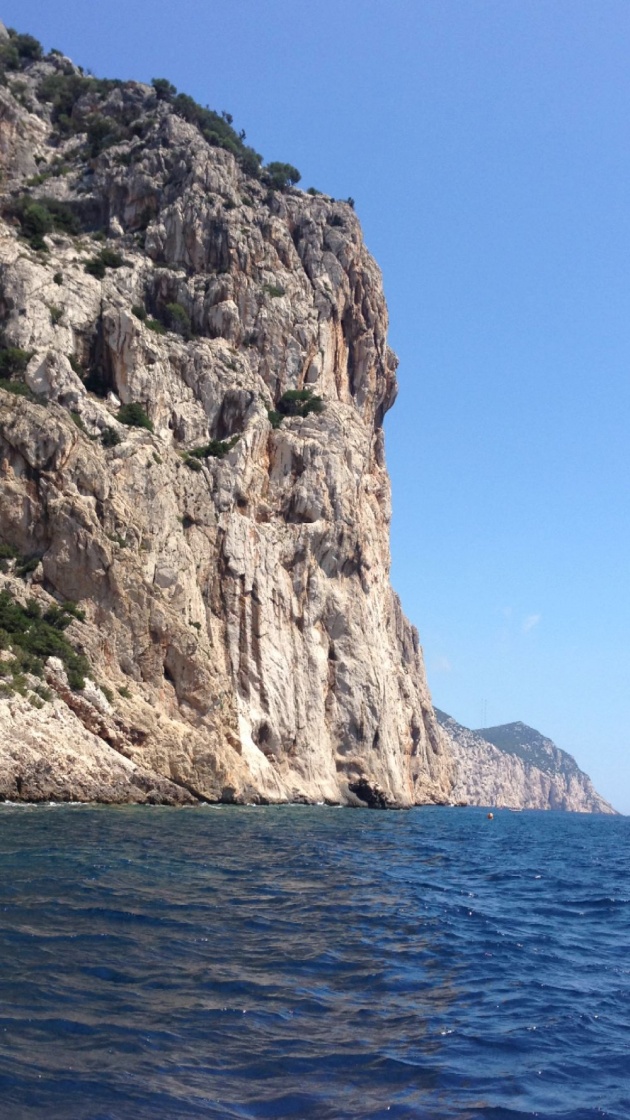 We sailed along the rocks and entered a cave where a small Madonna stands as the protector of the sailors: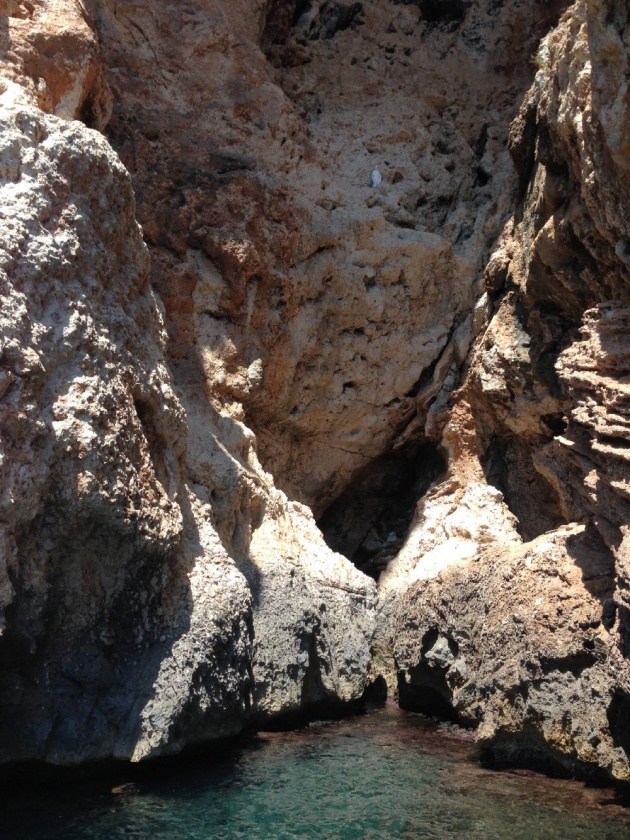 From there, we sailed towards the Piscine of Molara and saw an incredible amount of fishes swimming above the clear sand, entertained by the bread offered to them by us and other tourists:

Later, we sailed to the right of Molara and stopped along the coast to fish sea urchin: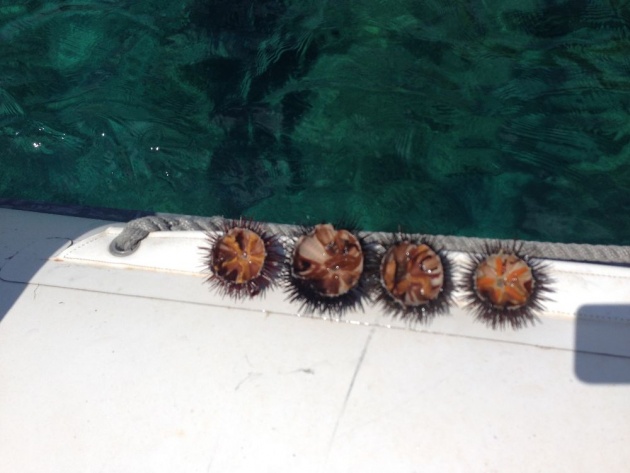 We enjoyed the visit of an ice-cream boat (only in Italy!) and stopped for a swim at Punta Molara: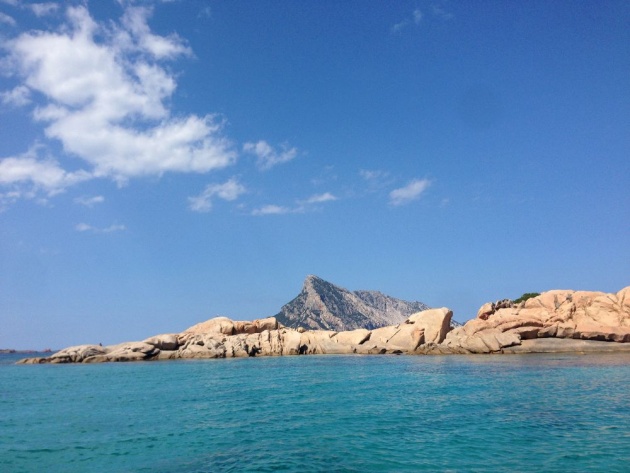 We sailed back to the port of La Finanza passing by the relict of a commercial vessel that sank on the rocks of the gulf over 30 years ago. It gave me the shivers: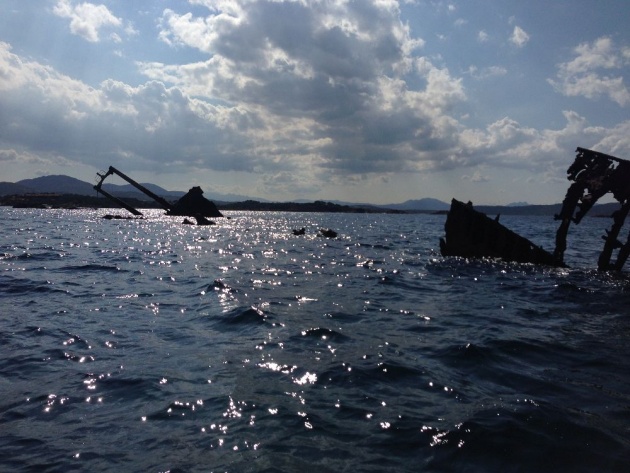 The next day, we observed Tavolara from the Ferry that brought us back to Livorno, Tuscany: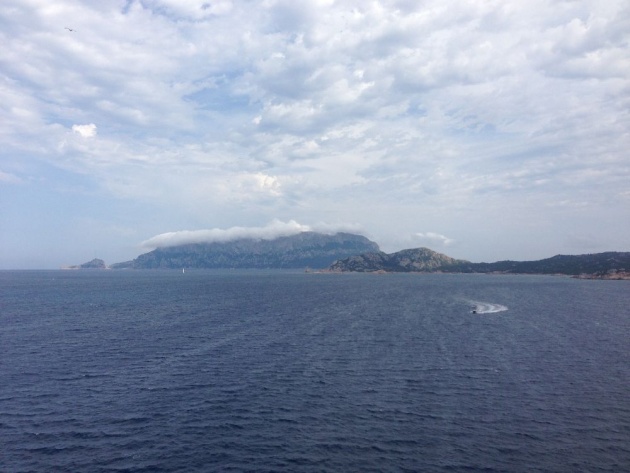 Leaving a part of our hearts on the great island of Sardegna, where we enjoyed the wisdom and advice of Pietro. He showed us a special part of Sardegna and its people! And now ,it's time for me to focus on the Diritto Lungo Linea when necessary!
Ciao,
Francesco