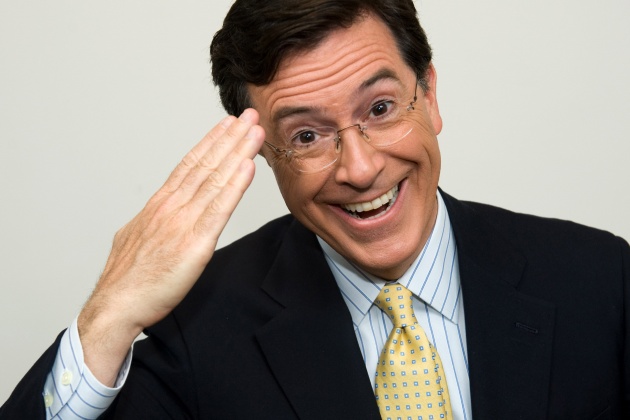 (before reading please click the above image to watch my thank you video)
It brings me such joy (as well as many mixed emotions) to type these words. Stephen Colbert will be replacing David Letterman on the Late Show in 2015 when Letterman retires. Stephen Colbert is currently the host, head writer, and executive producer of his show "The Colbert Report" (with silent R's) on Comedy Centeral. The show has won several Emmys and Peabody Awards. Last year Stephen even won the Emmy for Outstanding Variety Series, ending personal friend Jon Stewart's lengthy reign.
If you don't already know, Stephen puts on his entire show as a character, also named "Stephen Colbert" who is essentially an uninformed political and news commentator who worships Bill O'Reilly, affectionately calling him "papa bear."
This is where I'm going to get a little sappy so if you're not into that feel free to click away. I have been watching "The Colbert Report" for so long that my eighteen-year-old brain can't even remember not watching him. Stephen has been a major influence on my life. He is one of my biggest comedic influences and he is the reason why I love satire so much. Essentially, he is the reason that I am trying to work in comedy and for that I want to say "thank you Stephen Colbert." Stephen truly deserves this, going from a young boy in South Carolina to an improviser on The Second City's main stage to a freelance comedy writer to being a correspondent on the "Dana Carvey Show" and "The Daily Show with Jon Stewart" and then finally getting his own show on Comedy Central.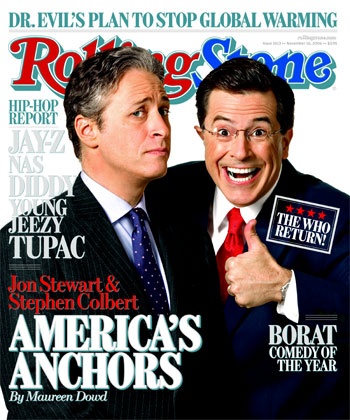 I do not know this for a fact but I think that it is safe to say that after taking over for Letterman, Colbert will just be Stephen Colbert, not Stephen Colbert the character. It is too early to say if this means a permanent death of the character but Colbert will most likely not be hosting in character. This is where my "mixed emotions" come in because I have grown so fond of the character and the show. It will be sad to see them go but I know that there will be something shiny and new coming soon.
Again I would like to congratulate my icon and my hero, Stephen Colbert on his new venture and extend my greatest thanks for being such an influence on me. You're going to be great. This makes it all the more special that I am privileged enough to be attending a taping of "The Colbert Report" this June.
MY LINKS
YouTube: youtube.com/ThatTallGuyJohn
Tumblr: thattallguyjohn.tumblr.com