Video Credits: www.PayPal.com via YouTube.com
Would you believe if I would tell you that you can verify PayPal account in less than 10 minutes?
Following the challenge on how to open a PayPal account which an online worker has to face, is how to verify PayPal account. This is the reason why most individuals who made an attempt to start working online will immediately have a change of mind especially when they encountered several problems along the way. How fast they decided to work online is as fast as their quitting.
It's a shame that they could not enjoy the benefits of working online for a simple reason. That they could not verify their PayPal Account.
It may sound complicated but if we know what to do, everything will come easy. It is somewhat disappointing when there is no one around whom we can ask question or help. I encountered the same difficulty when I was just starting. I know the feeling. That is why I decided to write this tutorial so as to help those who are yet to verify their PayPal account.
There are various ways that we could do to verify our account. With my several years of working online, I have already tried different ways in order to verify PayPal account. But what I will be sharing with you is the easiest and the fastest way that I personally experienced.
For the sake of those who have no PayPal account yet, you can open an account at www.paypal.com. You may also refer to this guide.
Why Do We need to Verify PayPal Account?
Initially, our PayPal account was set to "unverified" upon successfully completing the signing up process. We can use our unverified PayPal accounts but there is a limit in sending and withdrawal of funds. Why is it necessary to verify our account? Wouldn't it be enough just to have a PayPal account?
Setting a limit is one way of securing our PayPal Accounts for any unauthorized and fraudulent transactions. Although we can use our PayPal account, other individuals may not have the confidence in transaction business with us.
Given below are the reasons why we need to verify PayPal account:
Sending and Withdrawal Limit is removed. Withdrawal limit varies from country to country. If you want to view your withdrawal limit, log in to your Paypal account and you can find the information right under the navigation menu. Click the "View limits" menu to see your account's withdrawal limit. For members who are from the Philippines, the monthly limit is $500.It means that we cannot withdraw the amount over than $500, which is the monthly limit. By having our account verified, our limit will be lifted and we can withdraw an amount over the prescribed limit.
More Payment Options. Variety of methods for making payments will be available including PayPal balance, bank account, PayPal branded debit and credit cards, PayPal credit, debit card and credit card.
Stronger Account Security. This will boost your trust within the PayPal community, thus people will have confidence transacting business with you. This is the reason why many online working sites do not accept individuals with unverified PayPal account. Before you could sign up with the site, you need to submit you PayPal on a process wherein they would be able to know if your account is verified or not.
How to Verify PayPal Account Using PayMaya
While there may be different ways that we could use to verify PayPal account, here is the easiest and the fastest way to have to do it. Based on experience, I have done it in less than 10 minutes. So, if until this time, you are still facing the problem of verifying your PayPal account, this is for you.
Since I started working online in 2012, the first thing that I do is to verify my PayPal account because I know the importance of having a verified account, especially that I know most sites would be requiring their members to have a verified account. Knowing that PayPal is only accepting Visa, MasterCard, and American Express during that time, I really had a hard time figuring out how I could be able to verify my account. I used different cards for my verification. Some were already expired so I need to find other cards.
But when I discovered about PayMaya, I was so amazed that I was able to verify my PayPal account in a very short time. What is more amazing is that I don't need to get a physical card. All I need is my phone!
What is PayMaya?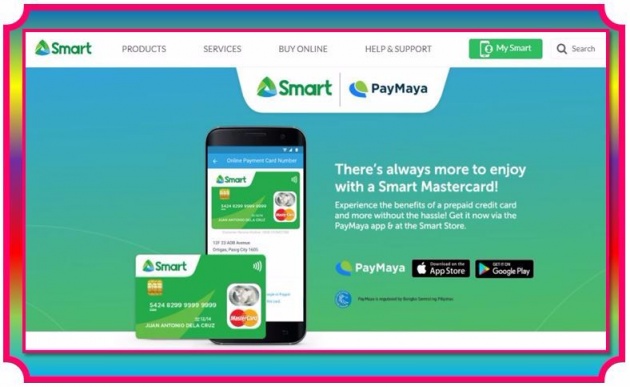 Image credits: http://smart.com.ph/Pages/smartpaymaya
PayMaya is a virtual credit card with a mobile app which we can download directly from Play Store. What makes it different from the usual credit card is the fact that we can use it with out the need to avail of the physical card.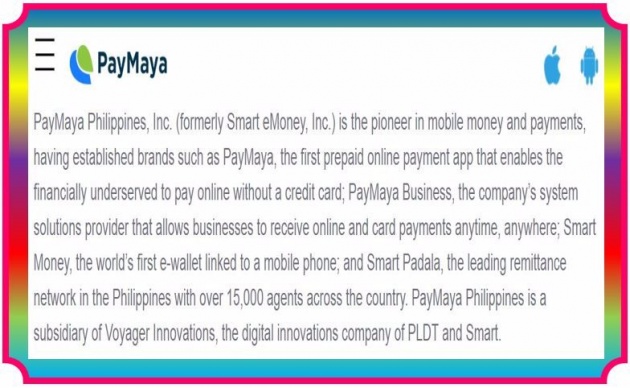 Image credits: https://paymaya.com
Since PayPal accepts Visa, MasterCard, Discover and American Express, PayMaya falls under MasterCard.
Quick Steps to Get PayMaya Mobile App
Download from Play Store
Register with your name, email and mobile number
Create a password
Receive a verification SMS
Enter verification number
Click VIEW CARD button
Input your address and birthday
Receive a confirmation that your account has been activated
A photo of my PayMaya Virtual Credit Card: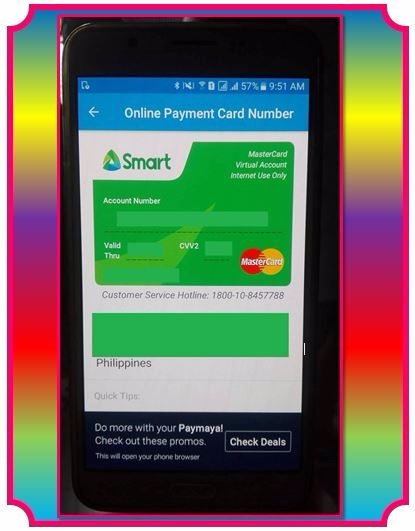 Image Credits: author
Let's proceed with the PayPal Account Verification process.
First of all, make sure that you have at least Php 200.00 on your PayMaya account before using it with PayPal. You can load from any SevenEleven Convenient Store or any Smart loading stores.
Use a laptop to open your PayPal account. This would be easy for you to undergo the verification if you have two separate gadgets. Your mobile can be used for the PayMaya App.
Step 1. Log in to your PayPal account, proceed directly to www.paypal.com
Step 2. On your profile page, click WALLET which can be found in the navigation menu.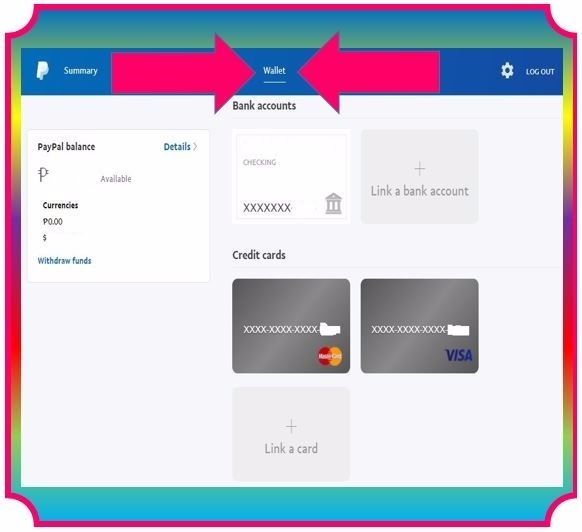 Step 3. Click Link a Card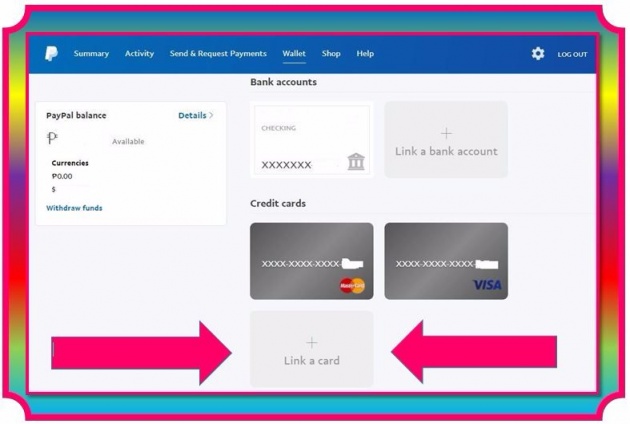 Step 4. On your phone, open your PayMaya App and copy the details as shown on the Virtual Credit Card. Don't forget to save.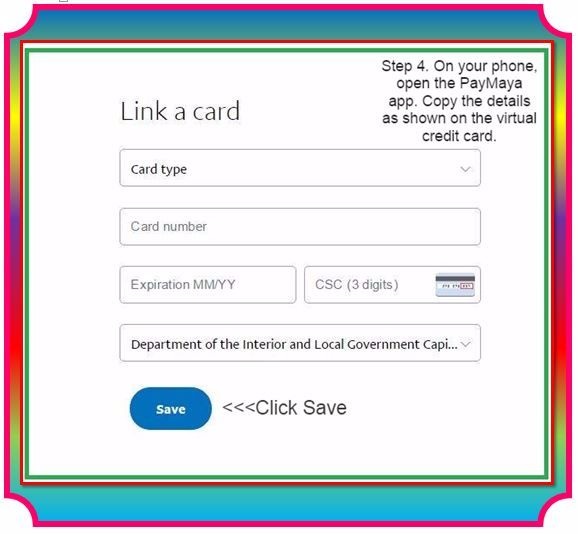 Instruction on how to get the 4 digit code will be provided. Information about the charging of a small amount will also be given. click OK to proceed.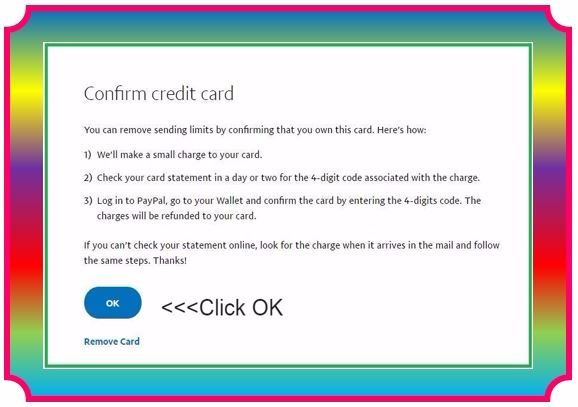 Image Credits: www.paypal.com screen shot
Step 5. You will receive a 4-digit code on your phone. Enter the code in the box provided for the purpose.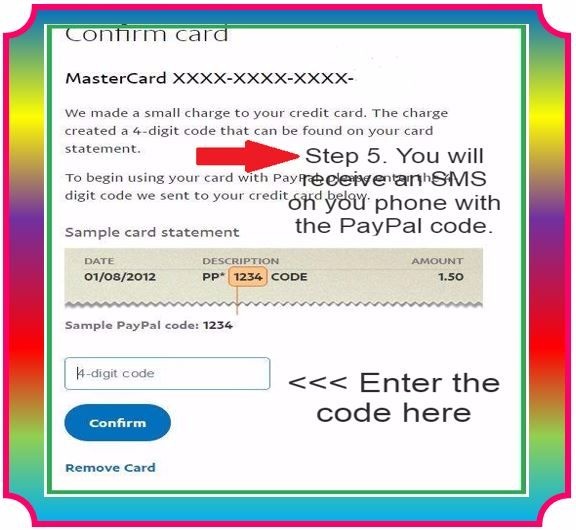 Congratulations!
You successfully verified your PayPal Account.
Check your account if it shows that your Card is ready to use.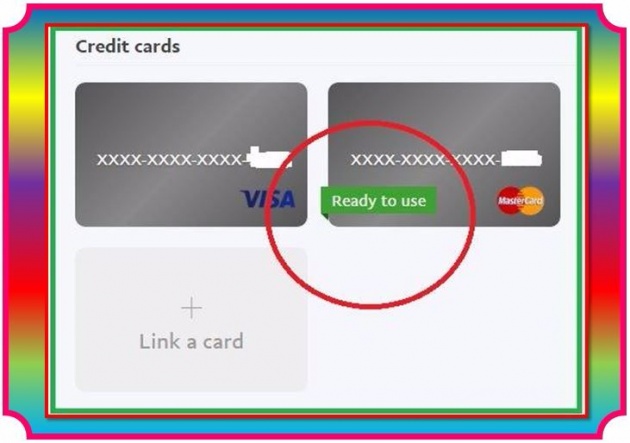 Remember: Your Verified status will expire along with the expiration of your credit card. You can add another card before the expiration date so that you have a back up while you renew your card.
Having been able to experience different ways to Verify PayPal Account, I can say that using PayMaya is indeed the easiest and the fastest way I ever experienced. I am happy that I discovered PayMaya.
Thank you for reading.
Have a wonderful day!
Sharon S. Lopez