Video Credits: Gadget Addict via YouTube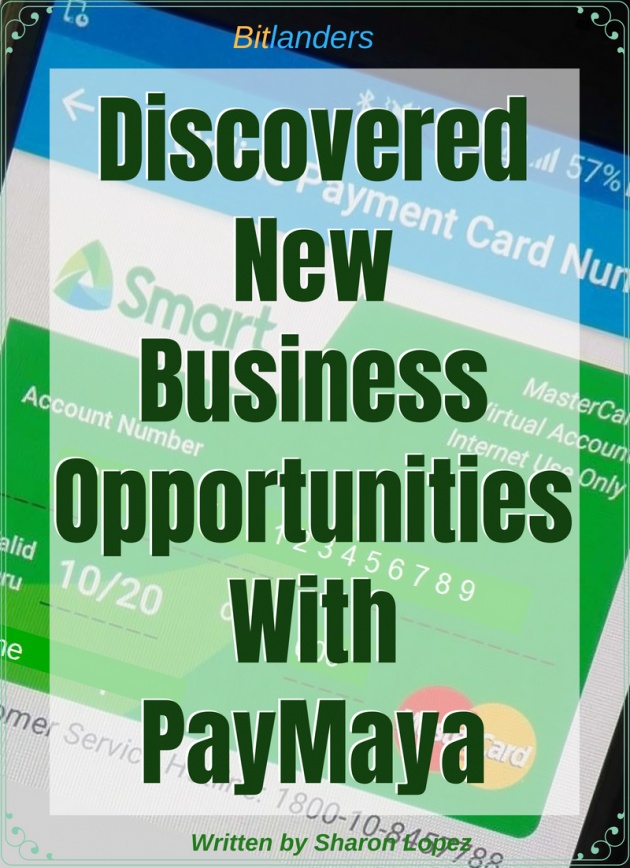 Image Credits: Sharon Lopez via Bitlanders
Filipinos who engage in online work or business are very much familiar with the PayMaya App. Many of us who had used this Online App in verifying our PayPal account can attest to the fact that using PayMaya helps us verify our PayPal account faster than any other credit or debit card could do. It doesn't require a physical card in order to complete the verification process. As long as you have at least Php 200.00 ($4.00) in your account, you're good to go. In fact, we can have a verified PayPal account in less than 10 minutes.
We can also withdraw our PayPal funds directly to our PayMaya account in no time. Nowadays, withdrawing and transferring funds from one person to another is no longer a problem. Thanks to the new technology.
What is PayMaya?
Image Credits: PayMaya.com
For the benefit of those who might have read this for the first time, PayMaya is a mobile App which allows users to send and receive money, pay bills, and shop with different online stores. PayMaya Prepaid Online Payment App is a product of PayMaya Philippines, Inc. (formerly Smart eMoney, Inc.) a subsidiary of Voyager Innovations, the digital innovations company of PLDT and Smart
You can use the app at online stores or websites that accept credit cards or debit cards. You can use the physical card at establishments here and abroad, wherever Visa is accepted. (Source)
Image Credits: PayMaya.com
The main reason why I opened an account with PayMaya is to use it for verifying my PayPal account. It was a wise decision because I was able to verify my PayPal account in no time. Above all, opening an account is free!
Image Credits: CopyrightFreePictures via Pixabay
Validity
Image Credits: Sharon Lopez via Bitlanders
(Image edited through Canva)
Usually, the credit card expires after two years. We are aware that once our credit card connected to our PayPal account expires, so does our verified status. So, I would usually use 2 cards in my PayPal for back-up. When the primary card expires, I still have enough time to get another card or renew the card that expired. I started using PayMaya in March 2017 and was expecting it to be expired in 2019. However, I was surprised when I saw that my card will expire in the year 2020 upon checking on my PayPal account. It means the card has 3 years lifespan and will give me more time to get another card or renew the other one I am using in my account.
A New Business Partner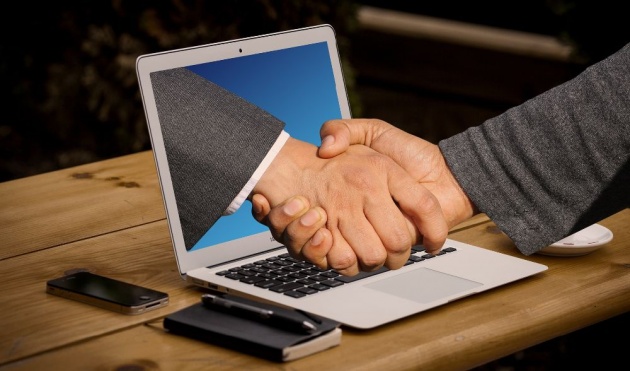 Image Credits: Geralt via Pixabay
Here is my story on how I learned the benefits of having a PayMaya Account both for personal use and for business purpose.
When I first have an account with PayMaya, the only positive experience I could share regarding this App is that I was able to verify my PayPal account within a few minutes. I really didn't give much attention to my account because when I started using this App, the features are somehow limited. I have it on my phone but I seldom use it.
I started discovering new features lately. My daughter is in need of a new printer as she will be preparing lots of documents which she would be needing for her thesis preparation. When one of my colleagues, Ate Bem, knew that I have to buy one, she asked me that we buy together.
Bills Payment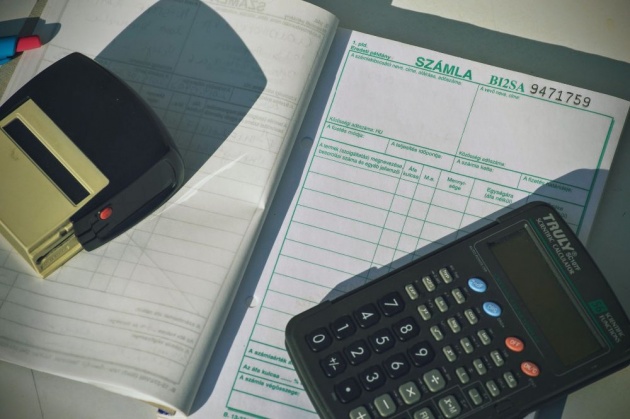 Image Credits: cloudhoreca via Pixabay
We bought our printer through a third party financing, Home Credit. I really don't have a plan of buying through credit but I was convinced to push through with it. I was thinking that this can be a good way to establish my credit reputation which I may be able to use for bigger projects in the future. I paid my first monthly payment through a payment center where I was charged Php15.00 ($0.30).
I remember the frequent messages I received from PayMaya and decided to check it out. I learned that I could use PayMaya to pay bills with the different establishments in the country. With this App, I don't need to spend time waiting through a long queue in banks and payment centers just to pay our bills. Similarly, we can set up our phone to remind us when our bills are due for payment. Additionally, we could also accept payments from other people. It's very convenient to use and can be an additional source of income.
Mobile e-Loading Business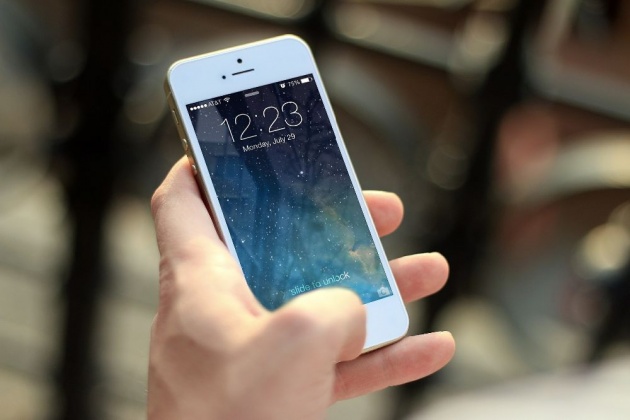 Image Credits: JESHOOTScom via Pixabay
PayMaya has also this e-loading feature which entitles the member to a 5% discount. While some load retailers would ask an additional amount for a fee, you have the option to sell the load on the actual value because of the discount you can get from PayMaya. This will give you an edge over other mobile e-loaders around.
Another advantage of using PayMaya for e-loading business is that it offers a high amount which may not be available to some e-load retailers.
You can buy prepaid credits for a variety of networks such as Smart, Globe, Sun, and Cignal. PayMaya is so convenient to use as long as we have a balance on our account and an internet connection.
Sending Money

Image Credits: Geralt via Pixabay
Another great feature of this App is the sending money feature which offers great convenience to its users. You can send to another PayMaya account, Smart Money Padala, G-Cash. You can also withdraw the amount through the use of the physical card.
This feature requires an account to be upgraded. I am still in the process of upgrading my account in order to open more features for me. For additional information on upgrading, you may visit HERE.
Online Shopping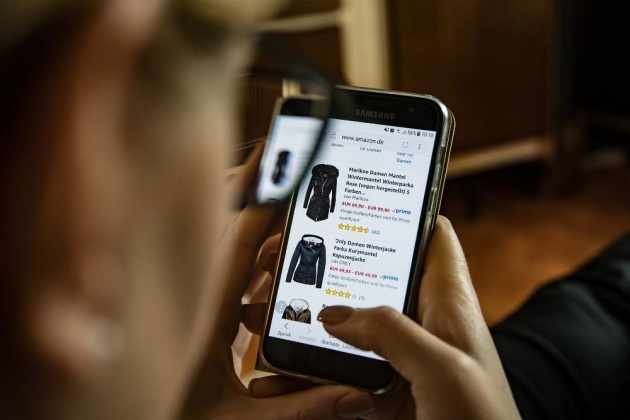 Image Credits HutchRock via Pixabay
You can use the PayMaya App for online purchases. I was able to use this feature when I purchased an ad from Facebook for the promotion of one of my sites. There are many online merchants which accept PayMaya as payment.
Here is a video showing how to upgrade your PayMaya Account so that you may be able to send money to other PayMaya users, withdraw money through the use of physical cards and increase your monthly limit from Php 50,000.00 ($1,000.00) to Php 100,000.00 ($2,000.00).
Video Credits: Little Merchants via Youtube
Thank you for reading and enjoy your day!
More from this Author:
Meanwhile, please answer the Querlo Chat Survey before leaving this page:
DISCLAIMER: The views and opinions expressed in this blog post are that of the author and does not in any way represent the agency or department she currently belongs.
ADDITIONAL NOTE: The sites mentioned in this post are for information purposes only and links are provided for easy access. The author does not receive any remuneration from the said companies or sites.
______________________________________________________________________________
Written for Bitlanders
by Sharon Lopez
Date: July 28, 2018
Visit my blog profile for more BLOG POSTS
Let's connect on Facebook
Want to earn from sharing your opinions through blogging? Join us in Bitlanders and claim your 1 DOLLAR REWARD upon signing up. CLICK HERE TO JOIN