The Fragile Piercing Thoughts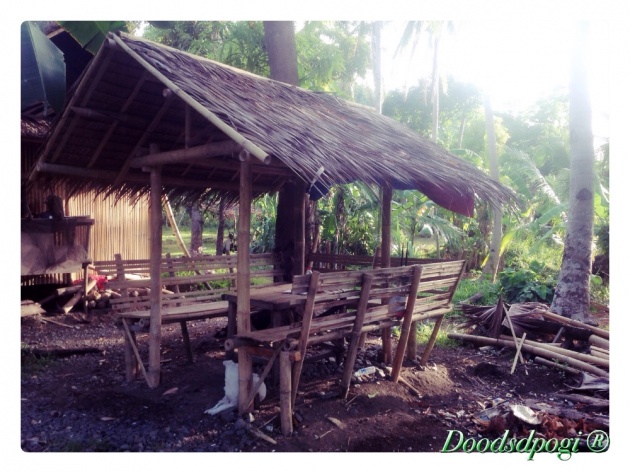 The open native hut at the back of our house where I often stay.
My body clock was applauding because I woke up early today. Thanks to the liter of coconut wine courtesy of my brother last night. I was able to sleep in spite of my lunatic insomnia. We have in a way or another celebrated and bonded the last breath of the festive atmosphere of the month of May.
I did my divine communication to my creator, feeling guilty of forgetting my obligation some times before doing anything else after waking up. I realized that it's already the 1st day of June and at the same time the first day of classes here in the province for elementary pupils. Well, the summer vacation is over for these youngsters, yet the summer atmosphere is still on.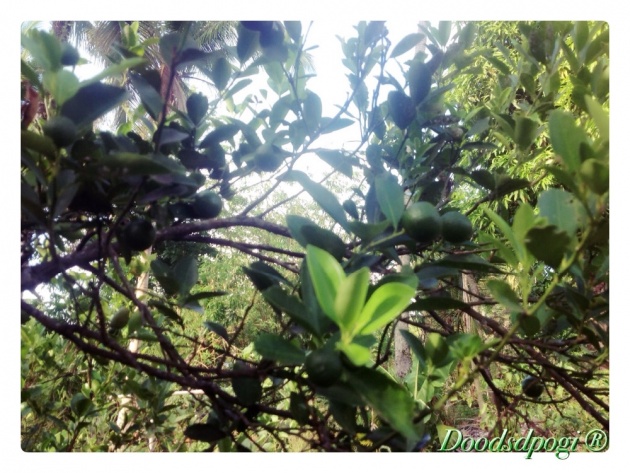 The fruit bearing Calamansi in our backyard.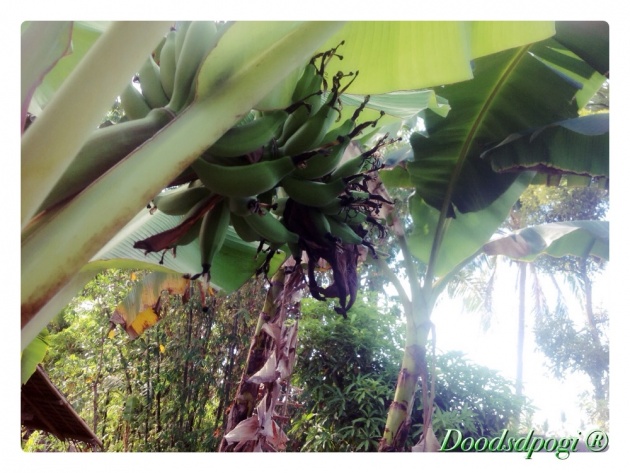 The dwarf fruit bearing banana near the nipa hut.
I thought I was the first to wake up. Rushing to the comfort room for call of nature, I saw my youngest sister at the kitchen preparing breakfast for her two sons, nieces and nephews. Well, that's how mothers are in taking care of their children.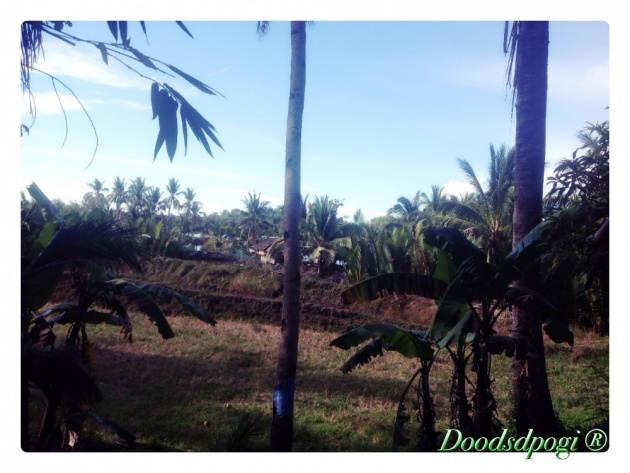 The view of the fishpond the the way going to the river.
I got back to bed again but not sleepy anymore. I looked for my ipad which I was using last night before I've fallen asleep. Thanks God, it's still perfectly okay and I haven't rolled it over while sleeping. It's still on and automatically set on sleep mode. I decided to browse internet, checked my Fb, my COC and other bookmarked websites.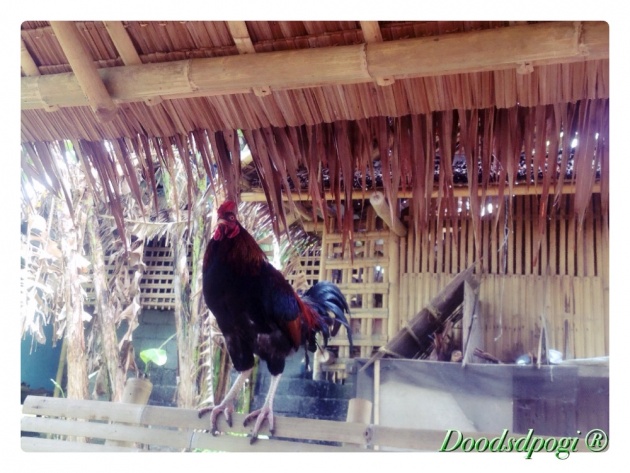 The tamed yet brave rooster that hopped at the back of the bamboo bench.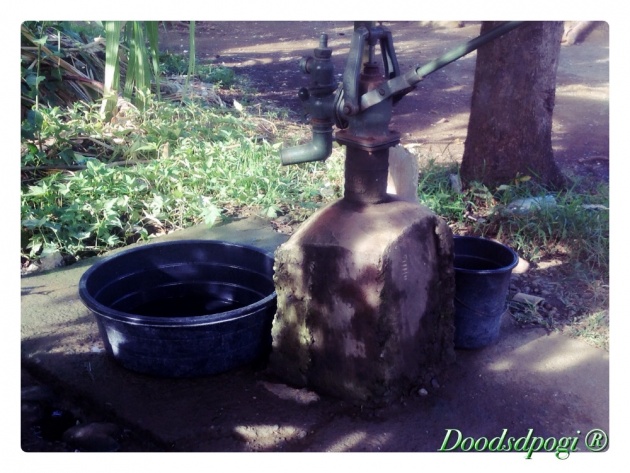 The water pump near our house.
Later on, my nephew got on bed with his spiderman knapsack bag. He was already ready for school. He bid goodbye and gave me a hug. I continued with my online stuffs. In few moments, the house was covered with silence. I knew they're already gone to school. The ambiance has changed from its routine topsy turvy mode that I have noticed as I am already on third week of my vacation in my hometown.
I got up again and went to the kitchen. My mother was there and she offered me coffee. I thanked her but I prefer drinking two glasses of water every morning to detoxify myself from the toxins on the food and beverages that I have consumed. It sounds weird for others but I don't care as long as I feel good about it.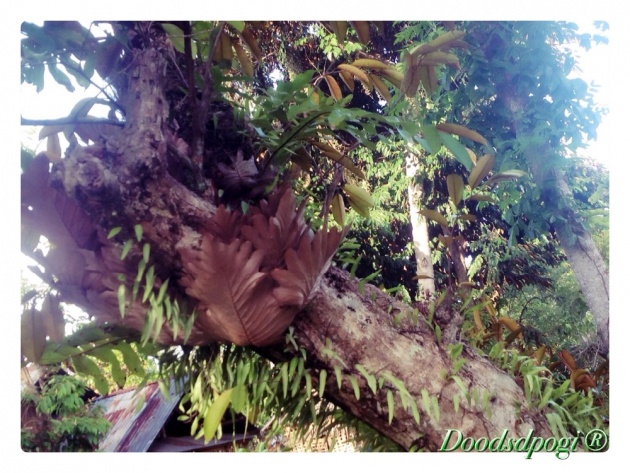 The surviving fern on the old star apple tree in front of our house.
I went back and watched short video clips in youtube until the battery of my ipad was almost consumed. I recharged and turned it off. It's time to do something else. I went out to the backyard, to the flower and vegetable gardens. The plants are dying as it hasn't rained last month except for a five minutes showers in the morning of 23rd. Supposedly, rain comes during Month of May or as early as April.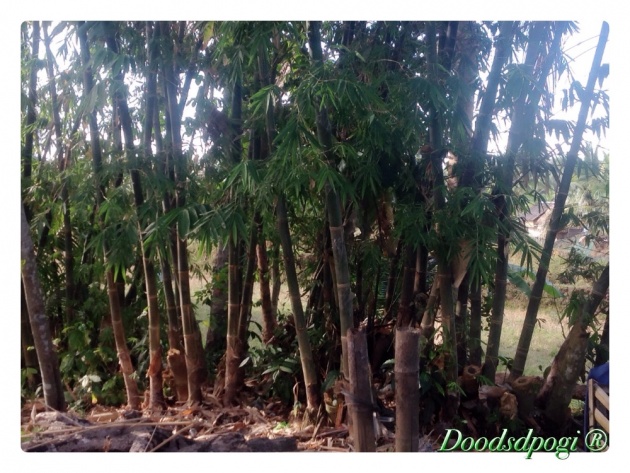 We have a number of Calamansi in the backyard, but few died because of the droughty summer. I picked some of the fruits for a delicious citrus drinks. I guess, I gained weight already as I haven't worked out for three weeks. This would be good in getting rid of the excess fats from eating on series of occasions. I must look fit and tanned before I go back to the Metro next week.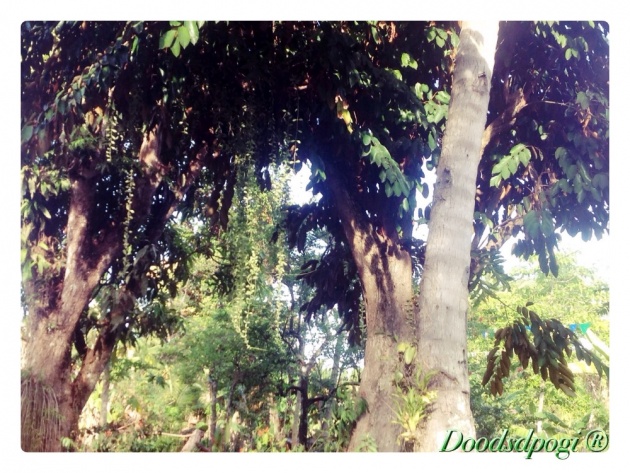 The growing hanging plants at the branches of mango and star apple trees.
I decided to scribble this article at our native hut at the back of our house. The sun is up and hot at nine o clock in the morning. Maybe it would rain anytime soon? My thoughts had been lingering around for several days already. I need to express and release what I have been feeling. This might be one of the ways to do it.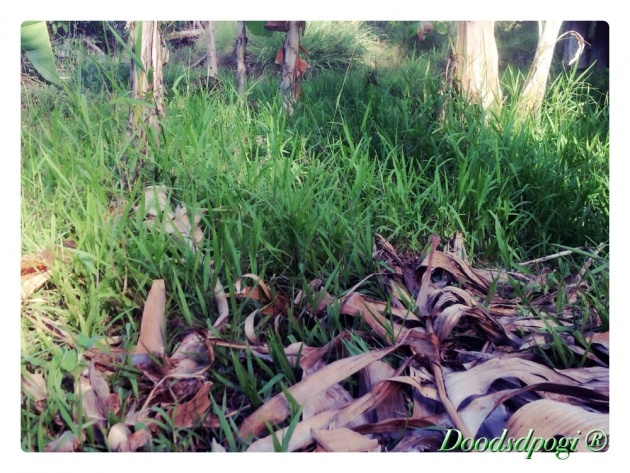 The healthy grass at the back of our house.
I can feel the cool breeze. So soft and fresh, yet it seems like thousands of fragile needles piercing my brains and heart. I will be missing this place, my family, the people I've been with and the moments I have for these past few weeks. These will all end soon and I will be back in my world in the metro. I guess, I am empty now and ready for the battle. GOD SPED!