Everything is awesome! 'The Lego movie' is more then just awesome . This is PREnetwork's review of 'The Lego movie.'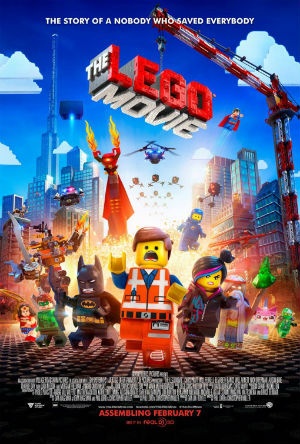 This movie is the best American Animated Feature Film since the 'Lion King.' 'The Lego movie' finally brings 'Legos' to the big screen in the most awesomeness way ever. This "kids movie" is not only good for kids but also great for adults. Making a great movie for both age groups is really hard. Take Disney's 'Frozen' for example, it is great for kids. The songs are catchy, it looks really nice, and the characters are cute and funny as well. It seems to hold it's own, but the plot (if there really was a plot) falls short. 'The Lego Movie's' plot is a classic and a great one for kids (it also made more money then 'Frozen' its opening weekend). About a nobody who becomes a somebody, someone who thinks they're not special and it turns out they are. Emmet (voiced by Chris Pratt) has to take down President Business (voiced by Will Ferrell) because Emmet is "the special." Emmet wants to be special because he finds out that nobody really knows or thinks he's anything but anther Lego piece in the crowed. So he goes on a journey to stop lord business with the "Piece of Resistance" (the Kragle cap) to save the world. Everything about this is great because they are Legos, so make something about Legos. Throw in big name actors like (Will Arnett, Elizabeth Banks, Anthony Daniels, Charlie Day, Will Forte, Dave Franco, Jonah Hill, Shaquille O'Neal and more! Did I mention (Morgan Freeman)? All of those star AND MORE make a voice appearance in this movie. The 3-D was good shows more depth then anything.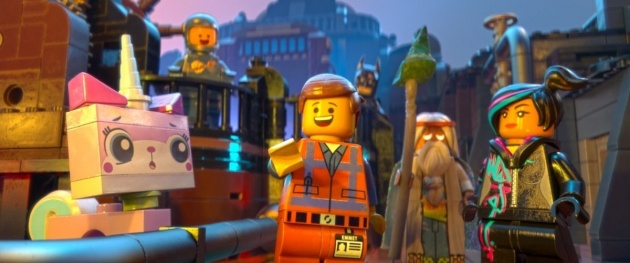 Here are the estimated top 10 box office figures for Friday to Sunday, thanks to Box Office Mojo:
1. The LEGO Movie* — $69.1 million
2. The Monuments Men* — $22.7 million
3. Ride Along — $9.4 million
4. Frozen — $6.9 million
5. That Awkward Moment — $5.5 million
6. Lone Survivor — $5.3 million
7. Vampire Academy* — $4.1 million
8. The Nut Job — $3.8 million
9. Jack Ryan: Shadow Recruit — $3.6 million
10. Labor Day — $3.2 million
*Opening weekend
(SPOILERS SPOILERS SPOILERS SPOILERS SPOILERS SPOILERS SPOILERS SPOILERS and SPOILERS ahead!)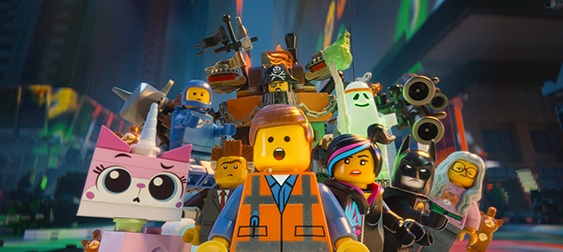 The last act where it all comes together makes you think, "why would they do that" at first. Then you cheer and say "YES, YES, YES that is the best most awesome thing they could have done with this movie." The creators kept in mind that Legos are Legos a toy so why not make they a toy and not an anther universe that is Legos. The whole movie is shown throw a child's eye. He has been playing with the Legos and President Business is his dad. His dad (Played by Will Ferrell) wants his Lego set to be in order and permanent so he glues them together. The son says an amazing speech, which changes the dad's mind, and they play together. It is so great and everything about it is so well done that if you haven't seen this movie you need to! I give it a nine out of ten, if your child likes Legos stop waiting and go watch this, it is fun for the whole family!
By: Josh Presuto