We all appreciate crazy architecture no matter where we are in the world and we all hope to one day, travel the world in search of the most unique and vibrant locations. But where will you stay?
Well to help you on your path in fulfilling your dreams of traveling the world and seeing the sights, I have some very bizarre and very enticing hotels where you can stay on your adventure-to-come.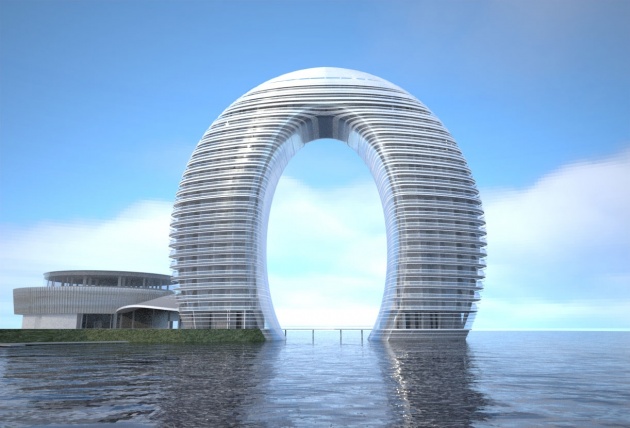 I personally love exploring and traveling to some of the most unique places and structures across the globe and one that has recently sparked my intrigue is definitely the Tianzi Hotel and Sheraton Huzhou Hot Spring Resort in China.
The Tianzi Hotel is definitely a very unique building. To say the least, the 10-story building is shaped as three Chinese gods, Fu, Lou, and Shou that symbolize good fortune, prosperity and longevity. The creativity behind this image hotel is definitely interesting. A fun fact about this divine structure is that it actually holds the record as the largest image hotel in the world. Pretty awesome, right?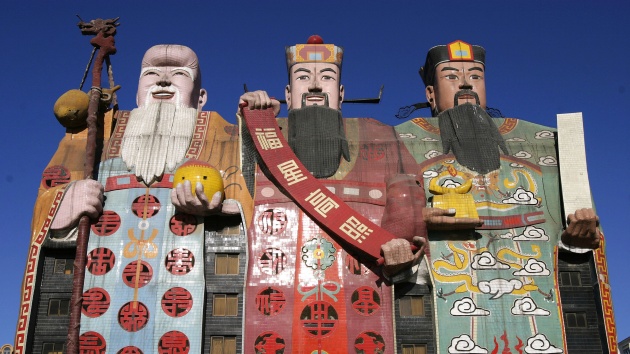 Next has to be the Sheraton Huzhou Hot Spring Resort. Simply put, you can't miss it. The entire hotel literally looks like a giant donut illuminated with thousands upon thousands of bright blue LED lights. Doesn't it sound super fun and make you hungry at the same time? It sure did for me.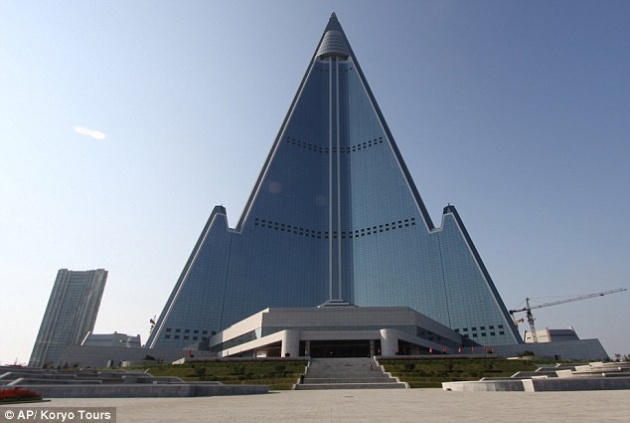 Well anyways, another grand and very uniquely bizarre hotel has to be the Ryugyong Hotel in North Korea. This utterly bizarre 105-story hotel has a very interesting pyramid shape. It looks like something out of a Star Trek episode to be frank except that it began construction in 1987 and remains unfinished 'till this day!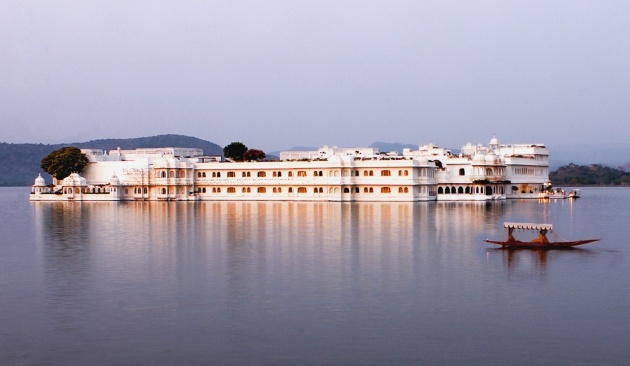 For those of you who adore the oceans, definitely check out the Taj Lake Palace in India. The unique factor for this grand hotel is the fact that it literally appears as if it were floating atop a lake. For those daring and invincible to seasickness, this is the place for you.
As we may now know, there are multitudes of very bizarre but very intriguing hotels across the globe. Now the only thing you need to actually experience these grand structures is a plane ticket and a sense of adventure.
Now the only question that remains is where would you like to go?