After the success of Operation Zarb-e-azb the whole world is exemplifying it but what ability does Pakistani Army had in this operation, and the war against terrorism.All cleared in the last conversation of Air Chief Marshal in the last September.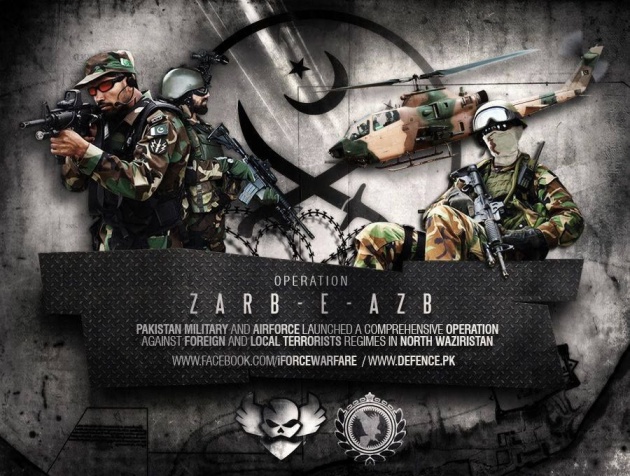 Photo credit: facebook.com/iFORCEWARFARE
Air chief Marshal Sohail Aman, was talking to media after the inauguration of the monument to the martyrs of September's war. Before few days of this inauguration, Sohail Aman took part in Operation Zarb-e-azb and destroyed the terrorists' hideouts by the airstrikes.
He was saying that Zarb-e-azb is a war that being a soldier I neither had the experience nor knowledge.
It was a war that can not be learnt by anyone. There was no support with us to fight and get success in this war. We compiled the strategy by our own experience and ability, that became successful.
__________________________________________________________________________________________________________________________
The purpose of Zarb-e-azb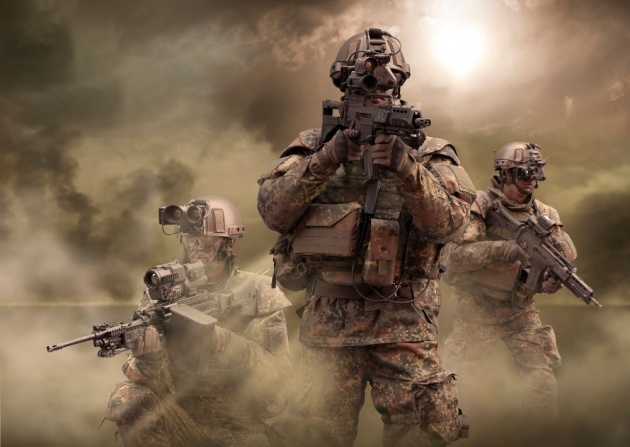 To me, Operation Zarb-e-azb was not merely a military war. Neither they had to conquer the terrorist territory nor the heavy damage was the purpose of this operation. But the operation was going on in populated areas. In fact, it was more than a war that included the elimination of those terrorists who were hiding in the civilian population and were using innocent people as a shield.
Before Zarb-e-azb, Pakistan armed forces had performed in two major operations in North Waziristan and Swat in 2009.
There was one common factor between the previous two major operations and operation Zarb-e-azb, it was the evacuation of villagers from affected areas and to build up their confidence into Pakistani military and the Government instead of terrorists.
For the success of Zarb-e-azb, The whole nation was prepared by acting upon 'hole of nation theory'. The war was not between two different armies that's why the new strategy was compiled to search the terrorists and their hideouts, to destroy them, to eliminate terrorism, and to establish Government authority in the area.
Briefing about Zarb-e-azb in IDEAS 2016
Video Credit: youtube.com
A special briefing was made on Zarb-e-azb in IDEAS (The International Defence Exhibition And Seminar) 2016. The aggregate quantity in the hall consisted of foreign military officers who wanted to understand the experience of Zarb-e-azb and to know the secret of that successful strategies.
There was a Pakistani officer said that after the success of Zarb-e-azb there is no area remaining in Pakistan without the authorities of government. During the operation, educational institutes, hospitals, roads and other infrastructures are being established with care and support for temporary immigrants at all levels.
There were many things to talk about in this briefing but the main point was to merge the affected areas after the operation with the rest of the country. On this, the officer said that Pakistan is taking steps to maintain continuity of the operation Zarb-e-azb. But in this regard, Pakistan and Afghanistan will have to take some joint steps.
First: To return Afghan refugees from Pakistan.

Second: Establishment of law and order and political stability in Afghanistan.

Third: Stability of Afghan armed forces to establish writ in controlled areas.

Fourth: Better management for Pak-Afghan border to stop the entrance of terrorists in Pakistan.
Let's examine the four main points raised in the briefing and see how far we have found them.
Evacuation of Afghan refugees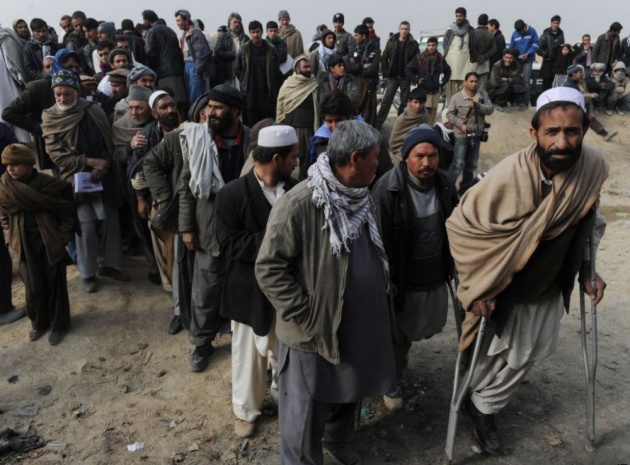 Photo Credit: google.com
This is a very complex and difficult process. The second generation of Afghanistan are getting young in Pakistan in the past three decades and they have become used to of education and other facilities in Pakistan. As per estimations, there are about 3 million Afghan refugees and most of them are unregistered. So far, only about 3 lac refugees returned to their own areas.
The slow evacuation of Afghan refugees can easily place elements to destabilize Pakistan. In this process, only Pak & Afghan won't have to work together but the US and other international community must support Pakistan.
The environment must be created in Afghanistan that could resettle returning refugees to their homes and lands.
Political stability and peace in Afghanistan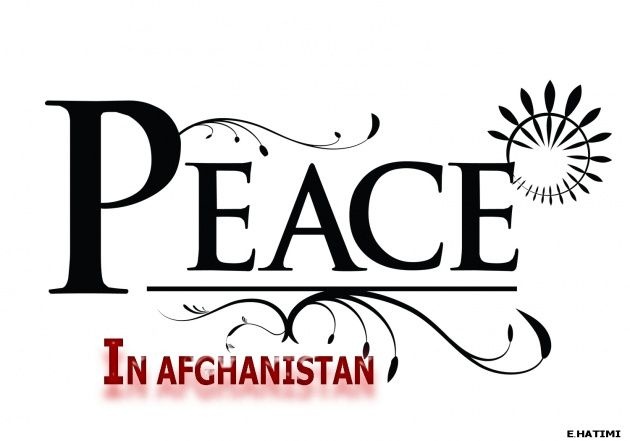 Photo Credit: http://www.bitlanders.com/mohmmadelyas
The law and order situation of Pakistan can be improved by strengthening Afghanistan politically. The way of thinking of the Afghans can be positively changed by forming them a part of their own political structure so that the terrorists won't be able to attract youth.
Involvement of Gulbuddin in Afghan government
The establishment of peace in Afghanistan can cause positive results by virtue of the involvement of Gulbuddin Hekmatyar in Hezbi Islami and in Government. At least the people of Pashtun areas of Afghanistan (adjacent to the Pakistani border) will be going to Kabul instead of Pakistan.
Representation of Pashtuns in the Afghan peace establishment will also be increased. Relation of Gulbuddin Hekmatyar with Pakistan has been very friendly during and after Afghan jihad. Now, that friendly relations could weaken the anti-Pakistan forces in Afghanistan. But this political process is at its early stage nowadays. To reinforce this step, Pakistan is playing its role, But due to the role and conspiracies of other power in the region, Afghan citizens and the government must be alert.
Strengthening the Afghan forces so that they can establish their writ in the controlled area
There is no dearth of such fighters (terrorists) in Afghanistan who have the ability to use all kinds of military weapons, tanks, and missiles. Afghan forces have been totally ruined by the continued Civil war. But it is being re-built and their deeds are no less than a militant group.
Afghan army was trained in Afghanistan but they escaped with their weapon and rejoined the militant groups.
Training of Afghan Army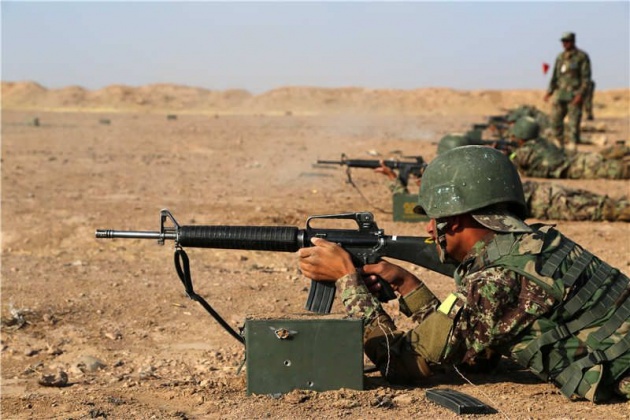 Photo Credit: en.apdnews.com
The chief of NATO, John Campbell said earlier this year: "The ability of Afghan army will be effected by decreasing the number of US troops in Afghanistan". To overcome this lack of Afghanistan, Pakistan has repeatedly offered to assist in the training of Afghan forces. The former Army chief of Pakistan General Ashfaq Parvez Kayani gave this offer in the NATO meeting in October 2010. After that, General Raheel Sharif offered during the visit to Afghanistan in 2014. As a result, six Afghan officers have completed training in the Military Academy of Pakistan and the process is still going on.
India also played its role in the military training of Afghan forces. Due to the training from two rival countries, it is not hidden that how difficult would be the mutual coordination in the Afghan army. But it is also not a case to be resolved quickly. However, the training of Afghan armed forces by Pakistan will help in improving the situation from both sides of the border in the future.

Better management of Pak-Afghan border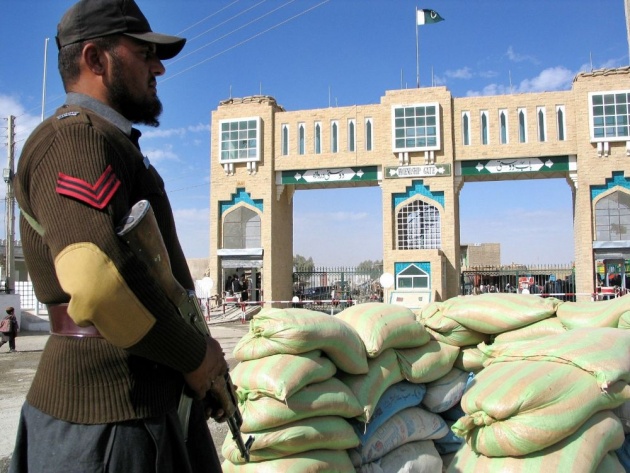 Photo Credit: google.com
This process is necessary so that terrorist could not enter in Pakistan. Since Pakistan became a partner of the coalition forces in Afghanistan, the coalition forces ignored the objections of Pakistan and effective monitoring of the border with Pakistan has outlined a system. Because of the patriotic Pashtuns, Pakistan never needed to keep its army in tribal areas. There was no one to stop terrorists from entering in Pakistan because of no appearance of Army. Allied forces allowed the terrorists to enter into Pakistan instead of arresting them. If allied forces had accepted the Border Administration Regulations of Pakistan before or at the early stage of the war, Pakistan would not had to suffer much damage in terrorism. Whenever Pakistan strived to secure its borders, a border dispute raised by Afghanistan. A few years ago when Pakistan emphasized on Pak-Afghan border management in London conference so the Afghan president Hamid Karzai opposed it severely. This year in June, Pakistan endeavored to build a gate at Torkham Border so that people can be identified accurately while entering into Pakistan. During this period, firing and shelling started from Afghanistan and unfortunately we lost Major Ali Jawwad.
Improvement of Pak-Afghan Borders
Pakistan introduced a policy in May 2016 to improve border management with Afghanistan and acted upon it despite domestic and external pressure. Pakistan played its role in the arrangement of gates and improved the situation of posts at the border crossing points of Chaman, Torkham, and Ghulam khan. Moreover, The provision of documents was imposed for the movement of tribals living on both sides.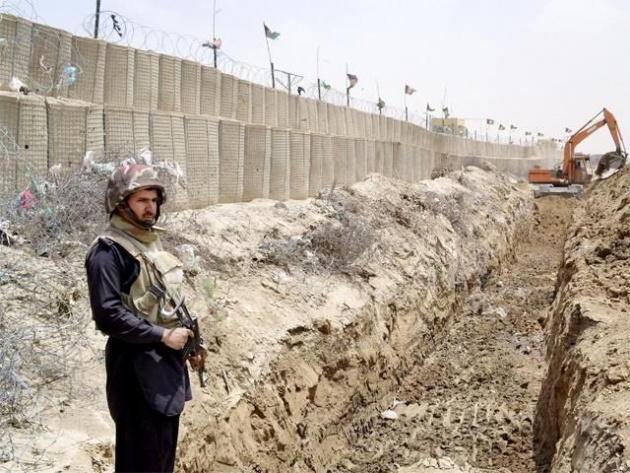 Photo Credit: google.com
To improve the border situation, security fence near the border, trenches digging, continuous monitoring of border checkpoints, and other measures are being taken. But these steps are carried out only by Pakistan which helped the terrorists across the border to reorganize and take an action at any time. The representative of Australian army in the briefing, legitimated Pakistan's demand and suggestion to improve border management.
Pakistan has established its writ by destroying the sanctuaries of terrorists through Operation Zarb-e-azb. But to persist this writ and to exert the following four steps, the role of Afghanistan is very important and it is possible only with the cooperation of Afghanistan. But the conspiracies are being done against these steps by the Indian lobby active in Afghanistan that creates obstacles to the implementation of border management.
Whatsoever happens, Pakistan has to continue communicating on the public and military level with Afghan Government to carry out these steps. Otherwise, the short-term benefits could not be alternated with the long-term benefits.