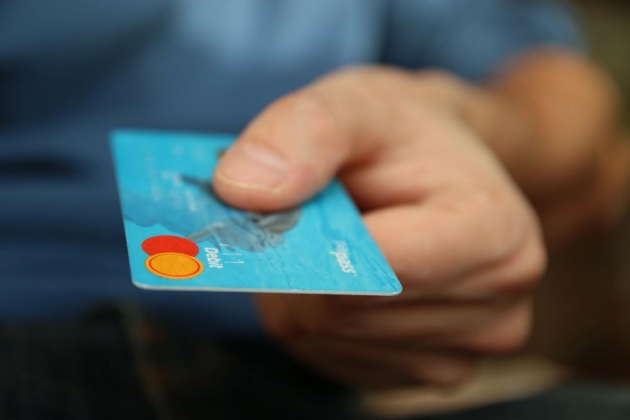 As we know that Paypal is the world's largest online payment service which supports the worldwide online money transfer and is an alternative to the old traditional way of money transfer using checks and money orders.

But though it is the world's largest online payment service it doesn't support many developing countries. I am also among those people who use Paypal for online money transfer, this account is very well active when I use it to buy equity from sites like eBay but when it comes to receiving cash from other individuals this same process is not possible. This is the same problem for many people in the developing countries.

Belonging to a country where PayPal support is not available, makes online money transfer very difficult. As a freelancer, I was in great need of finding other replacements that could be a good substitute to Paypal for receiving payments from other clients. So in order to solve this issue, it was necessary to try other platforms that support the required service. Some of the payment services that I use now are much better than PayPal.

Following are among the best sites that I have used for online money transfer:

1. TransferWise
Users:Beginners and advanced users
Platform Fee: Free for receiving
Drawback: High platform fee

TransferWise is 5x cheaper than the money transfers carried out with the help of banks and other providers. The exchange rate that a bank impose on a customer is much greater. But the exchange rate of TransferWise is the real exchange rate which is also known as the Mid-market rate. The Mid-market rate is the midpoint between demand and supply of the currency which means the exact rate on which a currency is bought or sold. This exact rate is used in for money transfer in this platform.

When my client asked me of using this site I was not interested in using it, but when I used it finally I found that it was actually amazing. After registering to this site you can send payment request and bank account details to your client for receiving payment. When the client will approve your request they will be able to do the final payment procedure.

When the final procedure is done money will be directly transferred to your account. Any kind of platform fee or transaction fee will not be charged by this site. The only drawback of using TransferWise is that the platform is new and it is able to support only a few number of countries.

2. Payoneer
Users: Beginners and advanced users
Platform Fee: 3% of the transaction and $25 per year
Drawback: High platform fee

Payoneer is the most popular PayPal substitute which is available for freelancers and people in the developing countries. When a client does not have TransferWise I prefer to switch on to Payoneer. The way of requesting and receiving is quite easy on this site. This paltform provides the following advantages like it elucidates(simplify) the way of getting paid, cuts down the payment fees which in turn increases the business outreach by expanding your market value and networking to thousands of users.

The user can abruptly request for payment from the client. They will receive the request via email with a link. The client can do the payment directly with their credit card without even registering to the Payoneer account. This platform also sends reminder to the client which is useful for freelancers to get paid on time.

The biggest drawback of using Payoneer is that it charges $25 annually for using its platform, if you avoid this it is very much useful for the freelancer.

3. Skrill
Users: Beginners
Platform Fee: Free for receiving
Drawback: Limits on the receivable amount
Skrill is not a famous competitor of PayPal. But it is the best possible solution for business people and pleasure, depositing funds for betting or gaming online as well as sending money to family and friends. Apart from the above-mentioned solutions, it also supports the freelancers for their payment.

If you are able to win over your client then you will be able to receive payment for free from this platform. It charges a one-time fee per transaction on the withdrawal of your money from your bank account.

The amount charge varies based on the user's country. This platform does not allow the user to withdraw a large amount from the beginning itself. The user will have to upload the identification proof documents to enable its rights. You can use Skrill if you are not comfortable with TransferWise or Payoneer.

4. Stripe
Users: Advanced users
Platform Fee: 9% for transaction and 30¢
Drawback: Limited availability and difficult to implement

I haven't used Strip personally as it is not available in my country. But the freelancers who have used it say that it is a great source for receiving payment. This platform is poles apart from the other payment system. One cannot use Strip simply for receiving or sending payment from the client. Initially, you will have to send Stripe Checkout system to your client and only then they will be able to pay with their credit card.

If you have your own website you can amalgamate Stripe checkout button to your website page. Using the invoice software is the easiest way of getting paid on time directly from your client. What will you have to do s simply install the invoicing softwares like InvoiceNinja and then integrate it with your Stripe account. Using it send the payment request to your client and in turn, the clients will be able to pay you directly through invoices.

5. 2Checkout
Users:Advanced users
Platform Fee: Depends on users
Drawback: Difficult to implement and chargebacks

2Checkout is similar to Stripe in terms of payment reception. To receive the payment you will have to follow the same procedure of using the invoice software and finally, you will be able to receive the payments.

Other than processing the payments using the credit card it also allows to receive payment from Paypal without even having an account in it. The processing rates vary depending on the countries. $25 is been charged for the fraudulent transaction which is an added advantage of using this platform.

Bottom Line:
Choosing the best suitable substitute for PayPal completely depends on your convenience and on the availability of the above-mentioned sites in your countries. Choose the best and be relaxed as your online transaction will go smooth.