Death and taxes in life are certain, knowing how to pay only your share is third."--Yvette D. Best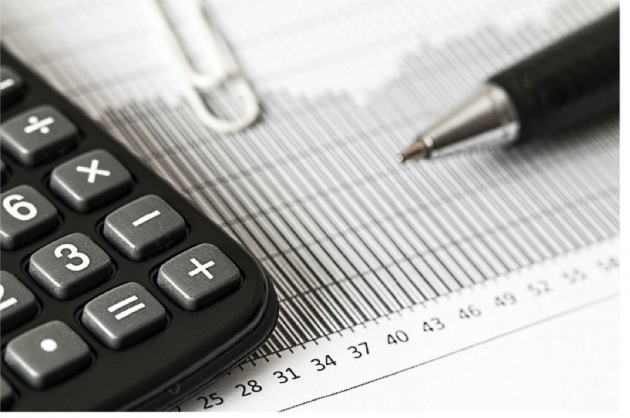 *Image credited to canva.
The TRAIN or the Tax Reform for Acceleration and Inclusion has taken its effect staring this year. It has came so fast, faster than the services of the two trains in Metro Manila, the LRT and MRT. Should I whine or complain about it? Well, I should see more of what the point or the purpose of why the governement have think about it and why they are pushing it before I join the bandwagon of whiners.
But before I will say something about it, let me tell you how the TRAIN get into the its effectivity.
December 1, 2017 was when the TRAIN Bicameral Conference.
December 15, 2017 was when the TRAIN was submitted to Malacanang for the president's approval.
January 1, 2018 is the start for the implementation.
Why the tax reform?
A simple, fairer, and more efficient tax system s needed to promote investment, create jobs, reduce poverty. Not reforming the tax system will deprive the poor of the necessary social services and infrastructure that can lift them out of poverty and make them more productive contributors of the society."--Carlos Dominguez, Secretary of Finance
I can see the vision, the point of what they are getting into the whole tax reform. It has a good intention. And with the government has this "BUILD BUILD BUILD" projects that meant to build more infrastructure to make things easier for every citizen, thus creating more jobs thru labor for the Filipinos.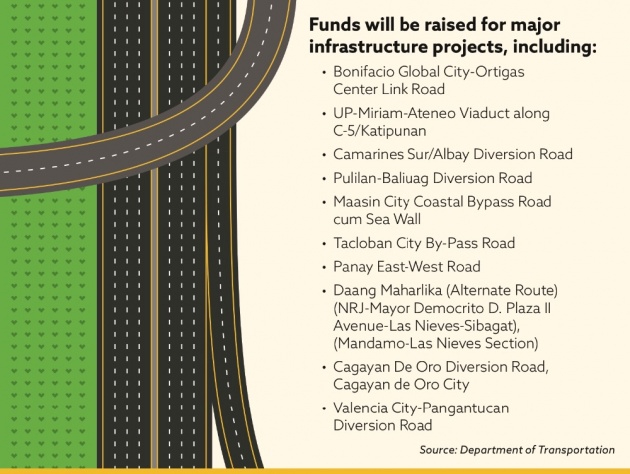 *Image credited to Department of Finance
And as the President have said, "Government runs on taxes. Gasolina ng gobyerno(Government's gasoline).
The reformation of the tax system means fixing the current tax system. They say that the current tax system of the country is inequitable, complex and inefficient. But they said so? There is too much exemptions and special treatments that are happening that had opened the doors for negotiations that had lead to the door of corruption and the reason why most Filipinos are reluctant with the tax payments, due to corruptions. Hard to trust our hard earned money that are being pocketed by those who are in authorities.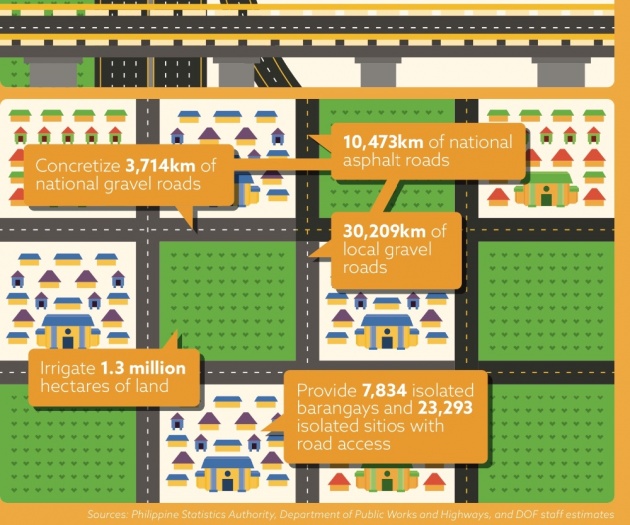 *image credited to Department of Finance
And sometimes it is ironic that those who earned ore are paying less taxes, trying to hide the REAL INCOME, to lessen the tax deduction and while those who earn less are more honest.
Another purpose of the TRAIN is to fund the investment gap of the country. To be compared with our neighboring countries, our country has been said to be underinvesting by around 10% of GDP or the Gross Domestic Product. The country needs to catch up.
One of the identified constraint for the growth is our poor inrastracture. And I agree. Watching Investigative Documentaries have opened my eyes how our country has been doing in terms of infrastructure. From the bridges that connects one place to another to the school that can mold our fellow Filipinos, we surely lack on this aspect. We need more access to everything.

*Image credited to canva.
Here is the vision for the tax reform.

*Image is credited to Department of Finance
1. There will be 100% enrollment and completion rates. I have met a lot of people who didn't finish school due to financial issues.We all know how many people have made excuses of not finishing their studies due to financial issues. Will the government give or provide free tuition on government schools or universities? Hoping that that it really will.
2. More than a hundred of thousand of classroom would be built. I may be lucky to have no issues with classroom, but knowing that there are more out there who need more, where students have to stay in a crowded classroom.
3. Additional teachers. Since the government will be putting up 113,553 classrooms, employment of more teachers are necessary. Qualified teachers are very much needed. Qualified but it doesn't mean that the the teacher should have a high passing rate or high in credentials. We might need brain at times, but sometimes we need a heart too.
4. To establish more hospital and upgrade local hospitals. One of the things I have noticed is goverment hospitals can really be full of patients at times. Here in Ilocos Sur before with the dengue, I have seen patients on the corridor.
5. The coverage of PhilHealth will be better services. With my father's case, PhilHealth has been a great help in having his bills reduced and to know what will happen with the tax reform, I am being positive with this one. Helping more people, who deserved more.
6. There will be an upgrade or relocation of of more than two hundred rural and urban health units to disaster-resilient facilities. More new barangay health stations and thousands of new rural and urban health centers. Therre were patients that are not being treated for they are far from the nearest health units or there a lot of people not getting any health benefits provided by the government. Now with the vision of the tax reform, the government will be the one reaching out to those who are in dire need of help instead of those sick patients reaching out for help with their health.
7. The government will be hiring more than a hundred of thousands of health professionals that will be from 2017 to 2020. There were health professionals who have been looking for greener pasture overseas, will they be also stopped from working overseas and just work in our country? We surely lack with health professionals. I have heard about "doctor of the barrio", that for me they are heroes, who are reaching out to patients who seek health help but can not afford to be checked. Those doctors don't just look for one barrio, they walk and look for more. Will the government provide more of those kind of doctors? Who prefer to have a big heart that have a bigger house.
Thoughts on the Tax Reform
The vision is great. There is a good intention for the whole tax reform. I am seeing a brighter Philippines in the future. Though I have doubts with the implementations, with the collections, but I am putting my trust on this. Maybe I am more on idealistic than realistic, but it is the best thing that I can do, to be psotive with the whole new system.
But how will it affect me and the whole Filipino? What will the effect? That is for me to write next.
Tax is not a four-letter word; rather it's the price we pay for the country we want."--Alex Himelfarb