Twubs
Twubs is a new social tool for branding hashtags and Twitter conversations. This is a new and innovative tool that can be very powerful if utilized correctly. The idea is that people join the particular twub and begin contributing and engaging in the conversation. This can be very helpful when hosting a competition of some sort on Twitter. The following video is an introduction to www.twubs.com by Steven Carpenter.
Join the Twub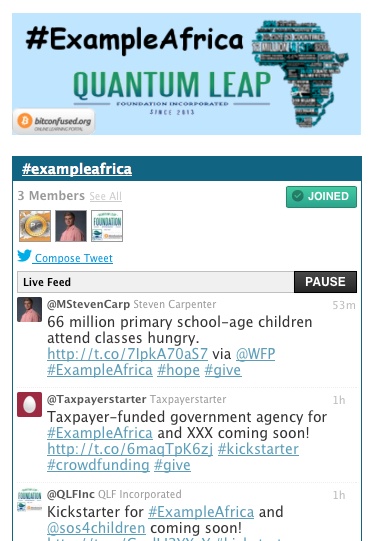 Another great and creative tool on twubs.com is the ability to embed the conversation, as well as add an image for the particular twub. This helps further brand your conversation - and leads to more engagement. See the screenshot on the left from www.bitconfused.org about #ExampleAfrica. Notice the branded image and option to "join". There is also an option to "pause" the conversation feed. This can be very useful for active conversations with many members. The conversation can get overwhelming - and you don't want to miss out on any of the excitement. This can be very useful!
Register a "Catchy" Hashtag
Make sure you take a few specific things into consideration when deciding which hashtag to use. There are useful online tools and websites such as hashtagify.me, where you can search hashtags and see several different aspects about the hashtag - such as how popular it is, related hashtags and who the top influencers are for that certain hashtag. Make sure that you use an image with your hashtag and recruit others to join the conversation. You can say something like "Join the Twub!" - something catchy that creates engagement and interests others.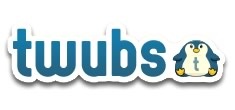 Please visit www.twubs.com to learn more!
Subscribe to SEO Internet Marketing to see more great videos and blogs!
Thank you!