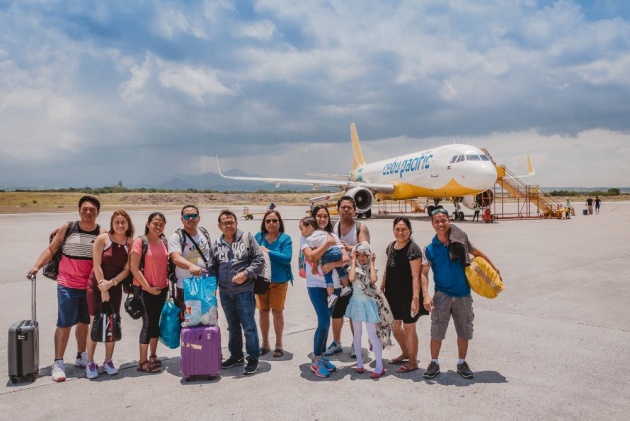 Image credits: Jean Beltran uploaded via bitLanders
With a very limited time of two days and one night, our plans for the first entire family trip was still fulfilled and I am more than happy about that. I would have minded the rain but it was something that we can't really avoid. It's inevitable most especially during these months where rain and storm would normally or better yet commonly visit the country. It's the rainy season after all!
The previous blogs had been a topic about Mindanao, its great tourist destinations most especially that of Lake Sebu but those previous blogs deal about the general things to do. Today, what I am going to talk about are the individual things or activities which we had done as a family and more details about it.
As a Family, What We Did at Lake Sebu?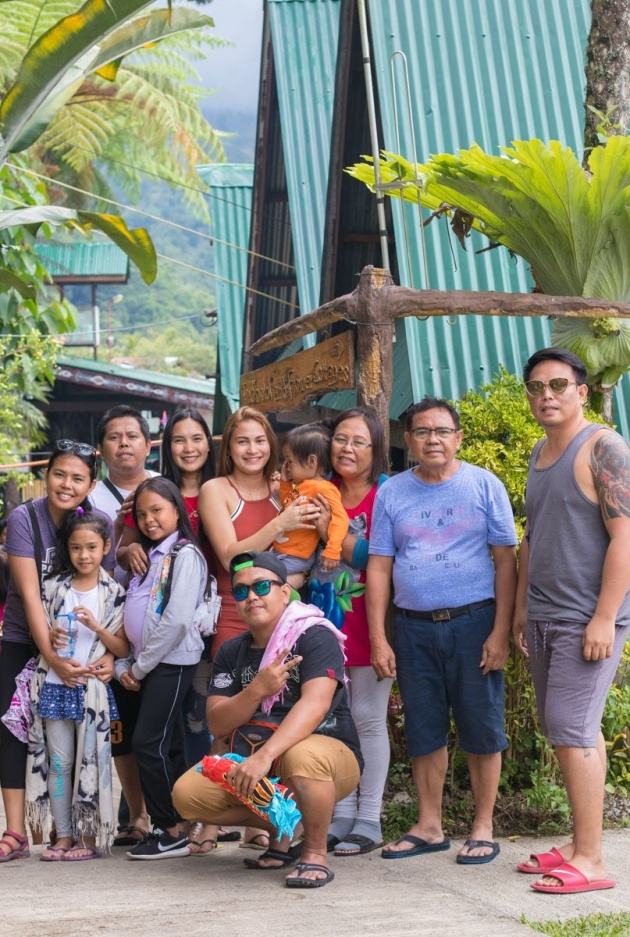 Image credits: Jean Beltran uploaded via bitLanders
It is way better if I would state these activities in order, from the time we arrived up to the end of our Lake Sebu adventure. It is true that traveling with a group of family is not easy, most especially if you have senior citizens and toddler with you. However, it seemed that we were able to manage to enjoy Lake Sebu as a whole family instead of being wary about expenses, travel time and more. True enough, if it was just the two of us, things would have been different, more tourist spots might have been visited but I didn't regret anything.
The family that travels together, stays together!
And just like how travel had made our relationship (James and I) stronger, this was also a good way for everyone in the family to become closer as well.
Here below are fun activities which can be done with the entire family. Whilst there are some which require strength, the elderly and younger ones, as well as the faint hearted, were not able to do such.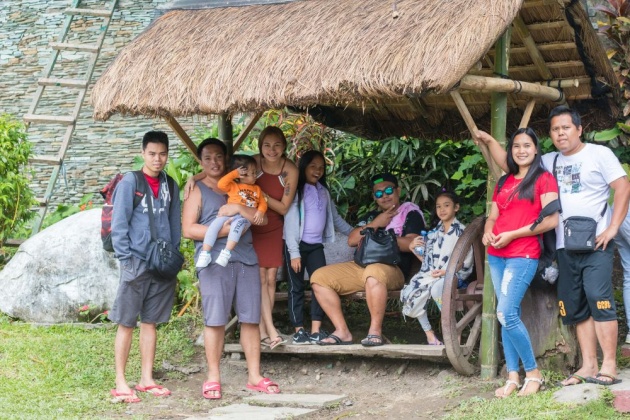 Image credits: Jean Beltran uploaded via bitLanders
1. Played Billiards and Other Games at Sunrise Garden Lake Resort
Sunrise Garden Lake Resort was the resort which we stayed during our two days and one night Lake Sebu exploration. The resort has a lot of amenities to try on and one which was very friendly to everyone was billiards. It was unfortunate that I forgot to take photographs, perhaps that was because I was enjoying the bonding that I forgot about it.
The rain was a decoy for us to also explore other things within the resort and it brought laughter most especially to my brothers and father. It has been a while since they had played the sport so it was a breath of fresh air to hold the cue stick and pretend to be a master of the game!
2. Skylab Riding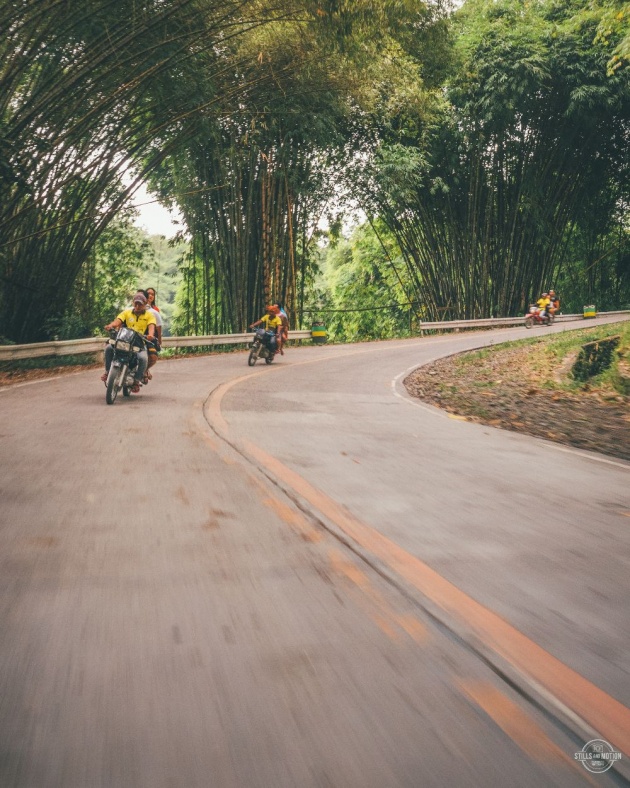 Image credits: Jean Beltran uploaded via bitLanders
Habal-habal as how we refer to these motorcycle ride back in Bohol and Cebu. This is when a motorcycle is used for hire with two or more passengers in it.
The need to go to different spots within Lake Sebu forced us to take the Skylab ride because there was no other vehicle which could accommodate every one of us.
I was first concerned for my parents and the young ones but it looked like everyone had even enjoyed the ride! It even rained on our way back to the resort but nobody had complained about it.
3. Watch T'boli Danced at Punta Isla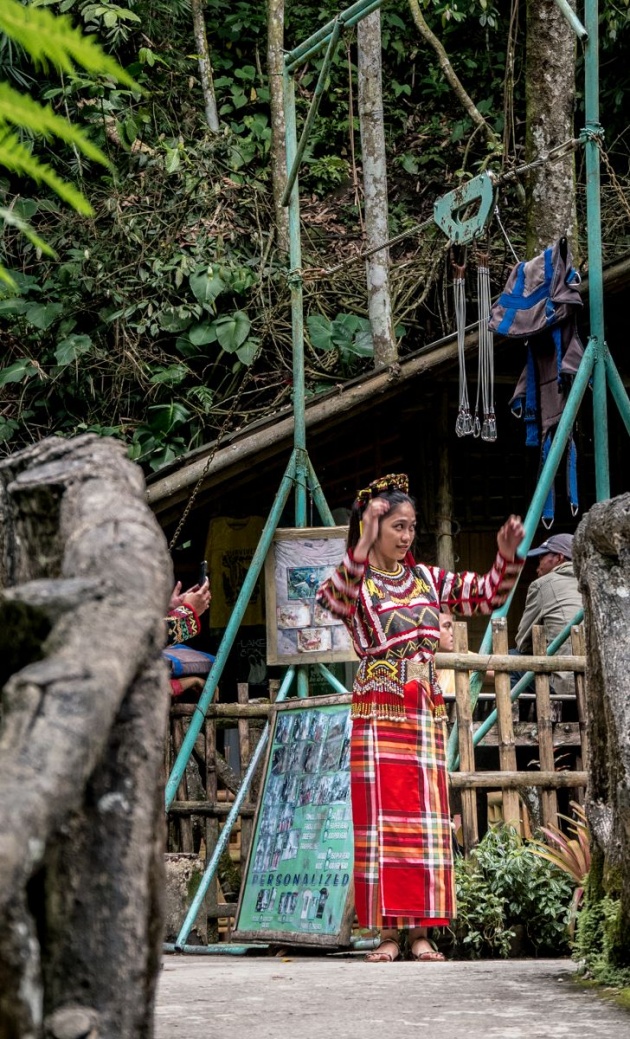 Image credits: Jean Beltran uploaded via bitLanders
Punta Isla means the last island and there's a resort at Lake Sebu's last island called Punta Isla Lake Resort. It has an overlooking view of Lake Sebu and since the lake is the biggest and widest amongst the three in the municipality, it is the lake which gets a lot of attention for tourists.
They offer a lake cruise too but the best thing that we as a family found here was the T'boli Music and Dance presentation.
Video credits: Jean Beltran via bitLanders
We were waiting for our lunch to be served. It took some time for our orders to arrive but our boredom was taken away when four individuals hopped in the floating restaurant and began playing musical instruments and danced T'boli original steps.
Truly, I was entertained by the upbeat music with just bamboo instruments used and the dances which imitated certain bird or animal actions. I must mention the dancers' belts which added sound effects during their presentation!
4. Dined in and Ate Tilapia Local Dishes at Punta Isla in Lake Sebu's Floating Restaurant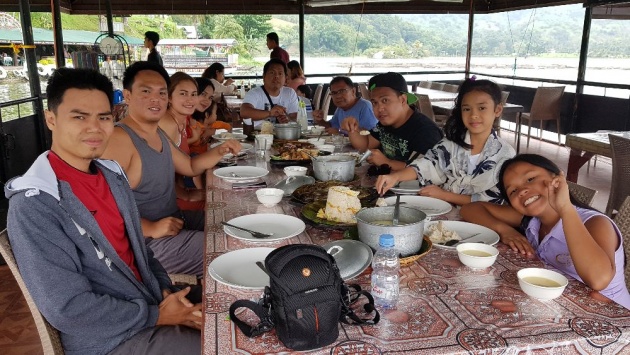 Image credits: Jean Beltran uploaded via bitLanders
Perhaps the very best way to experience the culture of a certain place is through food and that is also applicable there in Lake Sebu. Since the common livelihood is fishing in the lake, it is just understandable that their menu involves Tilapia fishes.
Pinausukang Tilapia, Kinilaw na Tilapia, Linagpang na Tilapia, Sinanglay na Tilapia just to name a few. But there are still a lot on the list, we only tried the ones mentioned. However, they are also not limited to that, they got chicken and other options.
Video credits: Jean Beltran via bitLanders
Dining at a floating restaurant isn't that much exciting compared to that of a cruise, however, we all enjoyed the manual boat ride from the mainland going to the floating restaurant.
Prices are a little high but still acceptable. I recommend trying out their Pinausukang Tilapia. Although they taste just like any other fish out there, it is still good to be able to taste something new to the palette.
5. Learned More About the T'boli Culture at the Local Museum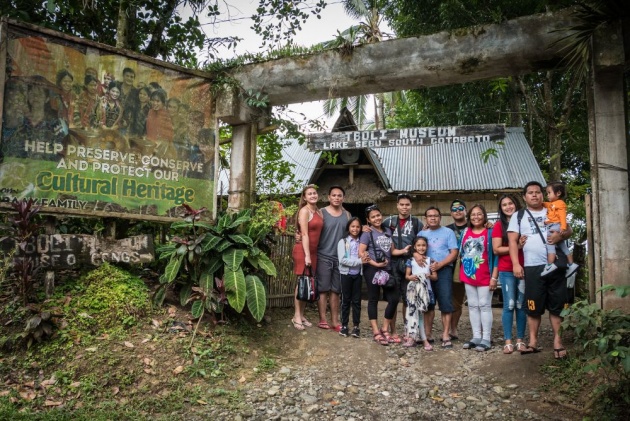 Image credits: Jean Beltran uploaded via bitLanders
I have talked about the things that can be seen within the local T'boli Museum and although it isn't that of a big house to accommodate a family of big members, I mean the flooring was made of bamboo and some wood which looked sturdy, there were areas where we almost got stuck in between those braces.
But the interesting part was really the rich culture stored inside this four-cornered room. The family had a very short time here but it was still memorable most especially when we tried some of their musical instruments. It would have been nice if we wore traditional costumes and try to dance at the banging sound of the gongs.
6. Felt the Zipline Rush at Lake Sebu's 7 Waterfalls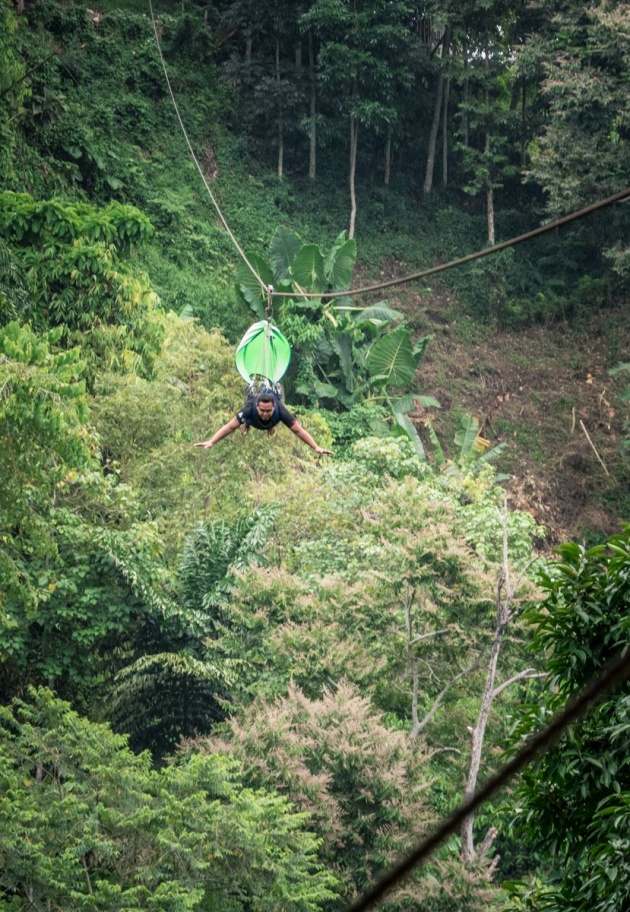 Image credits: Jean Beltran uploaded via bitLanders
Although not every one of the family was able to do this, it was still a great place to go to with the group. The first and second waterfalls were just accessible and so it is recommended for the family to have a photo opportunity at any of these falls.
But the highlight here was the zip line which was why four of the family members tried it and were all satisfied with the excitement and fun we all experience as we slid through the zip line overlooking the beautiful five waterfalls of Lake Sebu, South Cotabato.
The white waters dropping sent a visual illusion as if we were also about to drop but it was more of a fun experience that fear was immediately taken away as soon as the body weight and gravity pulled us to move.
7. Buy Souvenirs at 2nd Falls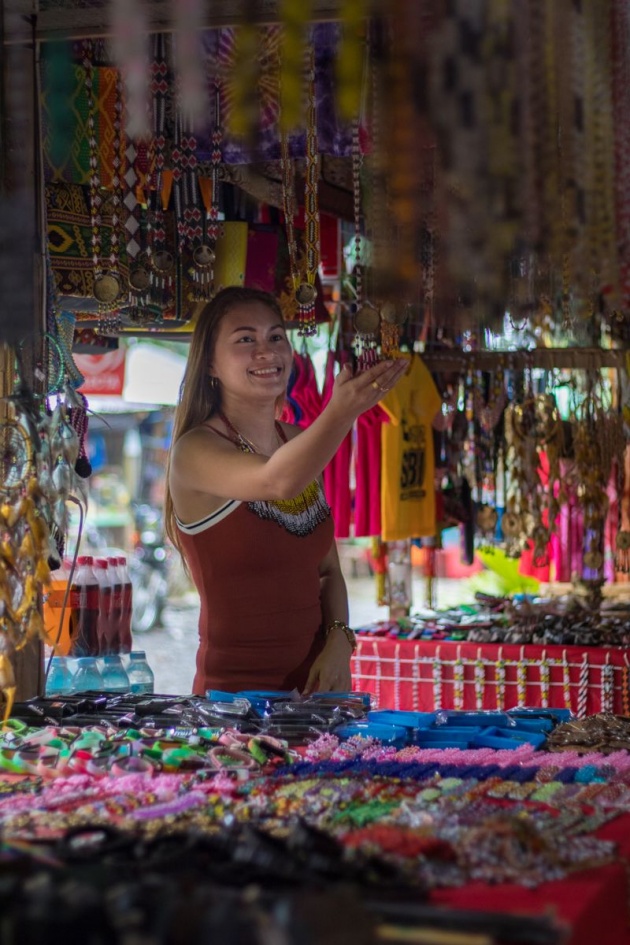 Image credits: Jean Beltran uploaded via bitLanders
Of course, souvenirs will never be exempted when visiting a new spot such as Lake Sebu so it was a good bonding time to be looking at T'boli tribe items like native bags, but most were made of cloth. They also have shirts with prints about Lake Sebu plus the accessories like the bracelets made of beads and necklaces.
There were also keychains and refrigerator magnets available for a souvenir. Again, I took that opportunity to get myself a magnet with Lake Sebu printed on it. My mother, on the other hand, was able to get herself a new bag!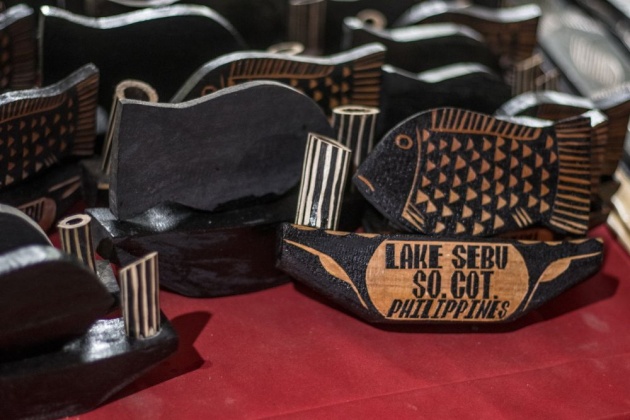 Image credits: Jean Beltran uploaded via bitLanders
I am hundred percent sure that if we had more time, we could have gone to more tourist spots in Lake Sebu, not to also mention that the rain was another hindrance to our happy trip.
Anyway, it was still nice and we all enjoyed it!
-----------------------------------
Participate in the Querlo chat below regarding travel:
-----------------------------------
Thanks for reading!
About the author:
Jean Beltran-Figues is a photography enthusiast.
A traveler who wants to promote her beloved country, the Philippines.