Two years ago, my college Friend Jjvestil posted a Facebook update regarding a certain event referred to as Mata Expo.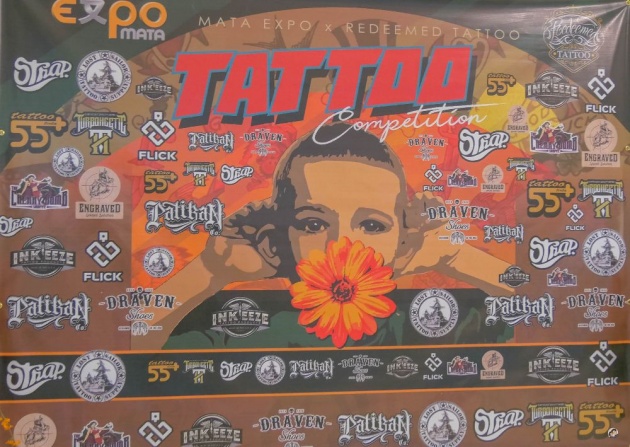 MATA EXPO tarpaulin at the event. Image credits: Jean Beltran-Figues via bitLanders.com
Read related story: My First MATA Expo Experiece
MATA is actually a Japanese terminology for "See you again". In Tagalog, it means Eyes and it is a symbolic word for "visual and small world" in the deaf-related community.
It was an event organized for the benefit of the deaf and mute community as well as it was a means for the "normal" individuals to learn about this type of community, educating while enhancing their knowledge about visual art at the same time.
That was two years ago and just last January, Jjvestil posted yet another update that the same event is gonna happen again in Cebu. I, of course, don't want to miss that opportunity at all.
This was actually a good thing because most of the Mata Expo events were held either in Japan or the United States of America. But selecting Cebu was definitely a joy to grasp most especially to the deaf & mute community in the province as well as to the country.
Today's blog would be all about Mata Expo event happened last weekend. Here, I'll be sharing the things which had appeared in the episode as well as the stuff which one can witness.
One thing I noticed with this year's Expo is the fact that the location seemed to be smaller. Perhaps they were cost-cutting on the location budget. Moreover, I guess there are more participants in the tattoo competition but lesser participants with the other activities such as the cosplay. But that wasn't really relevant as long as there were associates and the audience had fun!
Here are the particular points to find during the event:
1. Kawai Items and Accessories
Just like the previous event, there will always be kawaii items.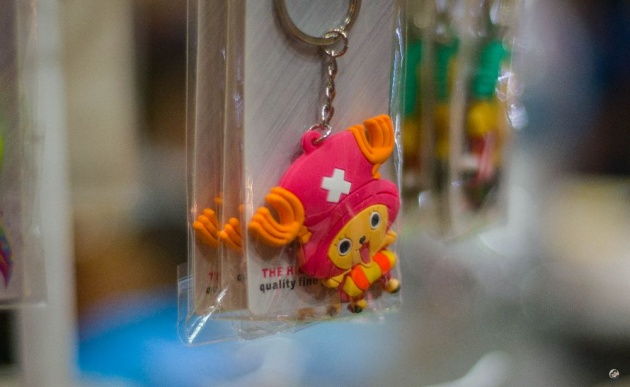 MATA EXPO - this is a One Piece anime character. Image credits: Jean Beltran-Figues via bitLanders.com
To those who don't know what kawaii means, that is basically just a Japanese term which means "cute".
Anyone who has been into Japanese movies, animes and such are into these type of items too! I saw a lot of keychain accessories, some necklaces and bracelets as well which were handmade by the Lilia Primitive. I first came to know Lilia Primitive when James and I joined a specific Calligraphy event and he was present to also showcase his own works.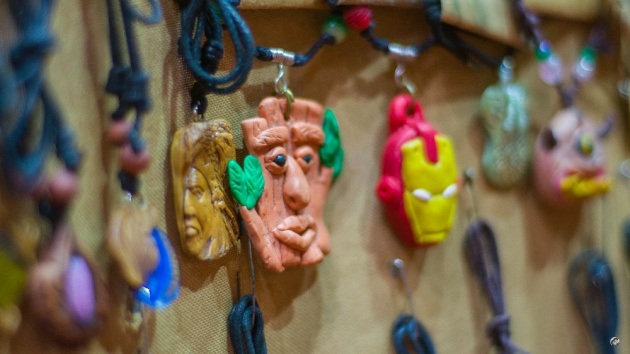 MATA EXPO - Some of the necklaces sold at the event. Image credits: Jean Beltran-Figues via bitLanders.com
There were necklaces with pendants made of bottle caps, cutely and artistically designed to make it into something new. There were also table items or home decors which can be hanged on the wall like masks.
I learned that these were clays and were air dry. Some were baked! I really salute this man for his artistry and passion. I often see him on events such as this.
2. Gundams and Commissioned Artworks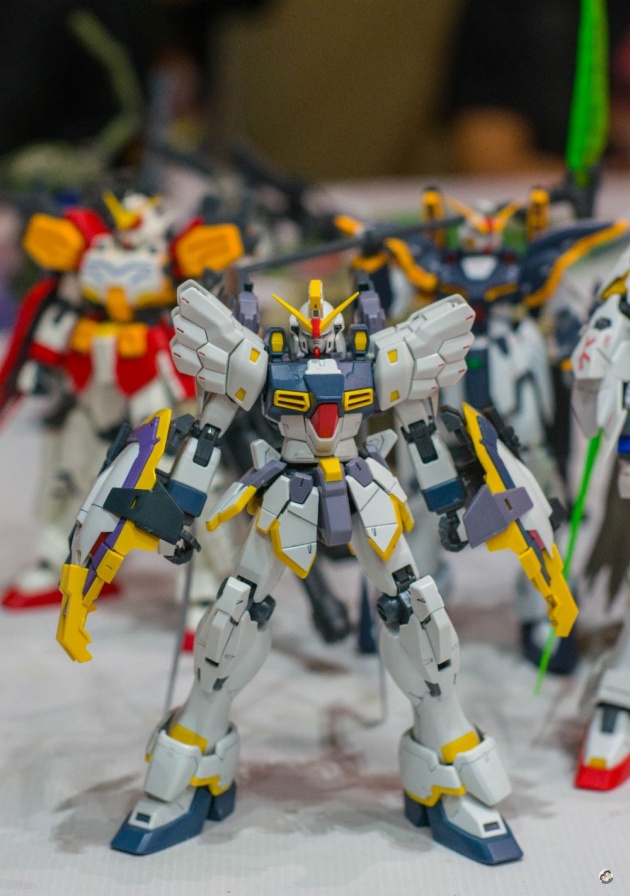 MATA EXPO - Gundam figures ready for battle! Image credits: Jean Beltran-Figues via bitLanders.com
When we joined the first event, I got disappointed with myself because I didn't check all corners of the event location. I later found out that there were Gundams figures displayed at the corner. I was able to take a few photos but most of them were blurred! Only because I was late in finding out they were at the location.
So, this time, the first thing I did when we came in was to check each corner of the location. I finally found the Gundam figures displayed in the right area next to the stage.
I asked permission of course from the people at the table and they cheerfully agreed to my delight. Both my husband and I had never assembled a Gundam figures but we have close friends who are into this hobby, he even won an award for customizing a specific Gundam figures. He goes the extra mile by painting them by hand and imagine those tiny parts! He has patience and perseverance and I salute all of these participants who had shared their love for the said hobby.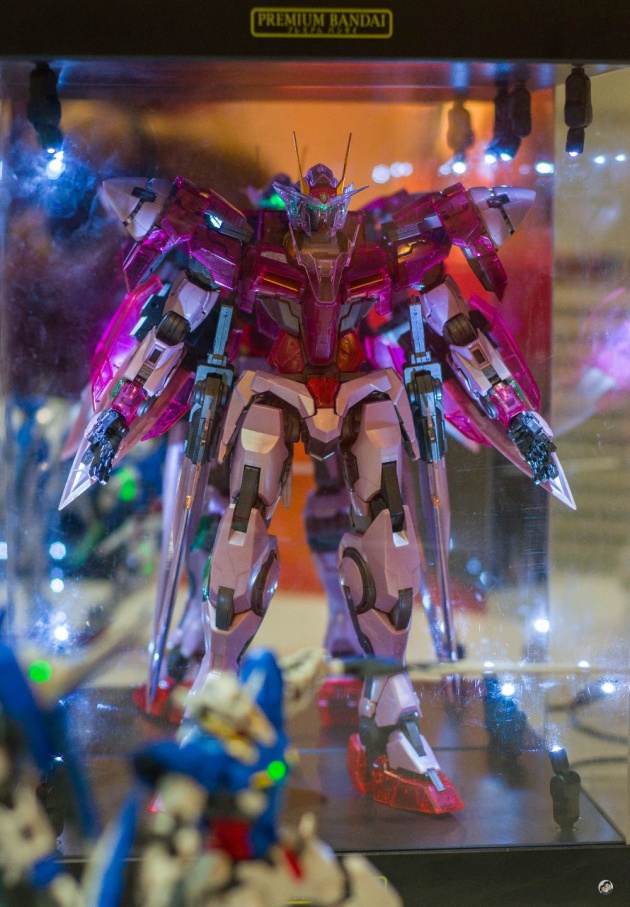 MATA EXPO - this Premium Bandai is exceptional. Image credits: Jean Beltran-Figues via bitLanders.com
One of the figures which had caught my attention was the purple one which was placed inside a transparent box. It has been labeled as "Premium Bandai." It got my attention because I felt like the owner is a girl due to the colors! Those focus LED lights were lit too! I wonder how much this Gundam set cost!
I also spotted another table with a signage for commissioned artworks, reminded me of @artgirl.
I even saw this guy outlining a chibi character! On the other side were ladies and girls writing their requests. Each specifically commissioned artwork costs only Php 50, how amazing is that?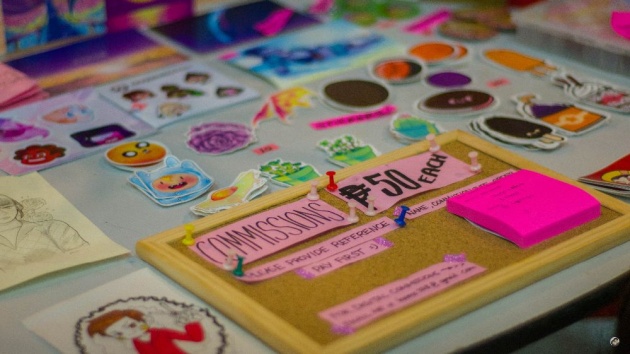 MATA EXPO - commissioned arts priced at Php 50 only! Image credits: Jean Beltran-Figues via bitLanders.com
Unfortunately, due to the fact that I was so into taking photos and documenting the tattoo competition, I forgot to supplicate for my own chibi version. I guess that's something that I have to make sure in the future!
3. Live Graffiti Art
I admit I was late on the previous event but this year, I was a bit early so I got to witness a new act which I believe was not in the former and that was the live graffiti show!
MATA EXPO - this guy is awesome! Video credits: Jean Beltran-Figues via bitLanders.com
You know that I am into the calligraphy, hand lettering and such so I was really into this live show. He made this mural graffiti on a wooden wall and just using three colors for the said art.
I know some may find graffiti as a foolish art but I am always attracted to it. In Cebu, there are loads of graffiti art all over the city and I constantly pass by those colorful prints every single day that I go to work. Thus, I was really entertained watching this guy print and spray.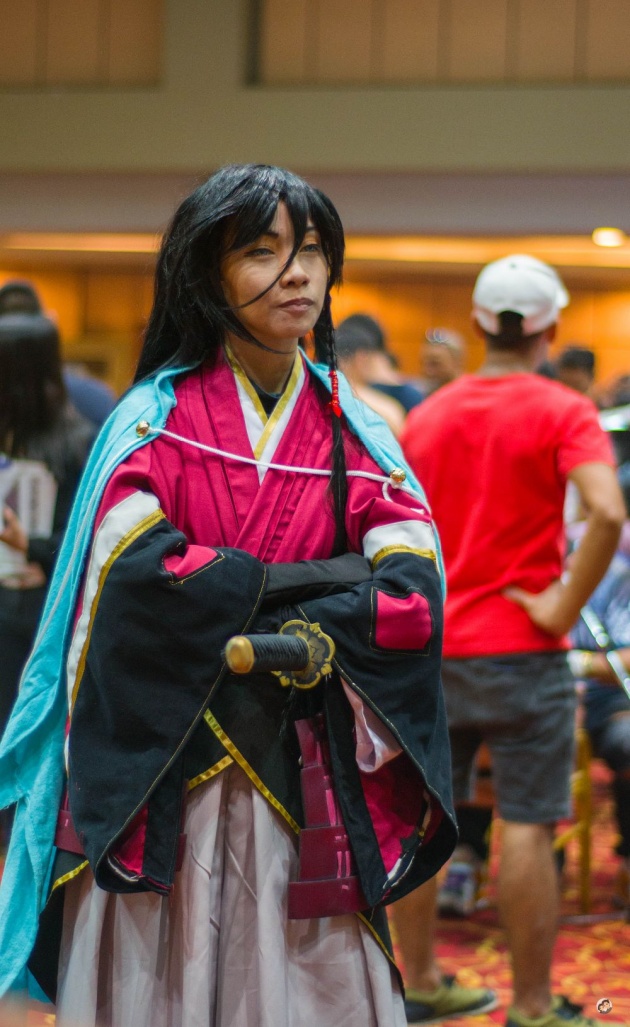 MATA EXPO - this gal is portraying well. Image credits: Jean Beltran-Figues via bitLanders.com
All of the activities in the event incorporates visual arts and that involve cosplay competitions because the community can't hear or speak, but they have their eyes which can appreciate color, motion, and art!
My friend Jjvestil joined the said competition and I had fun observing these kids play like their favorite cartoon or anime characters. There was even a Lady Deadpool!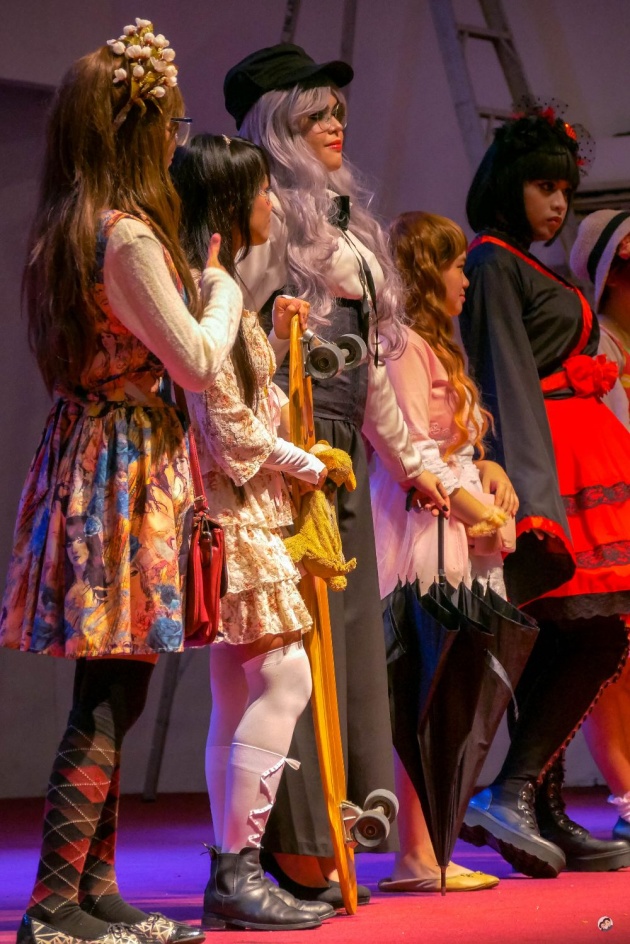 MATA EXPO - cute and artsy costumes. Image credits: Jean Beltran-Figues via bitLanders.com
The cosplayers just presented themselves and pretended just like how their characters walk and perform.
Read related story: Cosplaying at MATA Expo
MATA EXPO - watch how the needle pierces through the model's skin. Video credits: Jean Beltran-Figues via bitLanders.com
The most interesting part here was actually the Tattoo competition. It's a live one which means the model and the tattoo artists are not really friends or such. They had met at the event just for the competition. These were simply models and the tattoo artists were judged according to the outcome of the design, its complexity, and the overall results.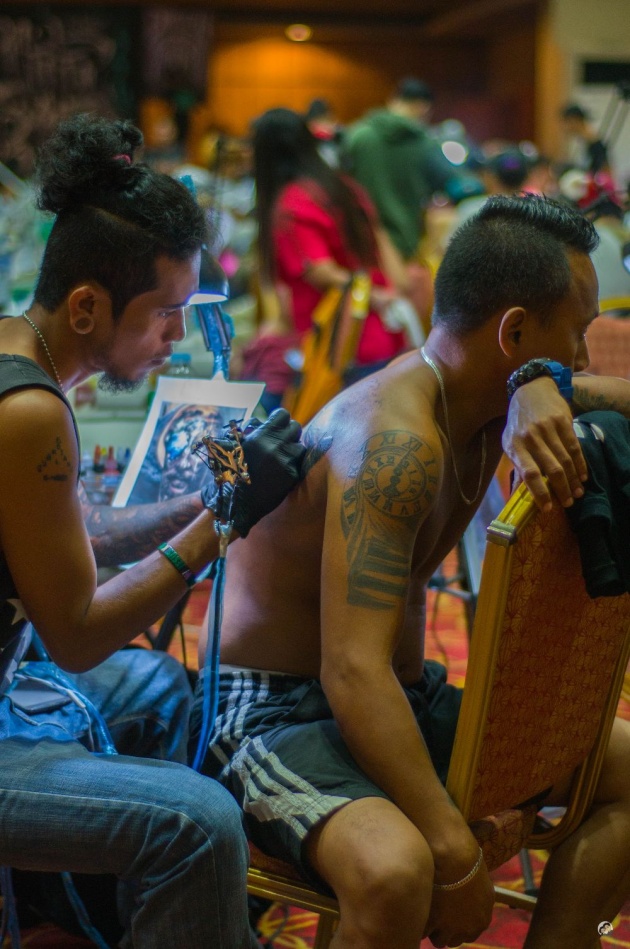 MATA EXPO tarpaulin at the event. Image credits: Jean Beltran-Figues via bitLanders.com
I could see some models who were feeling a lot of pain, some who were always crying but since most of them were men, they, of course, won't let it be obvious. But mind you, there were women too!
I was super entertained by the way the artists move their needle-like they were just painting on those skins! Plus they had colors on it right away.
It was pretty obvious that there were more participants this year compared to last year. However, I was a bit disappointed that there were only a few spaces in between the participants so it was surely hard to move around and take photo shoots.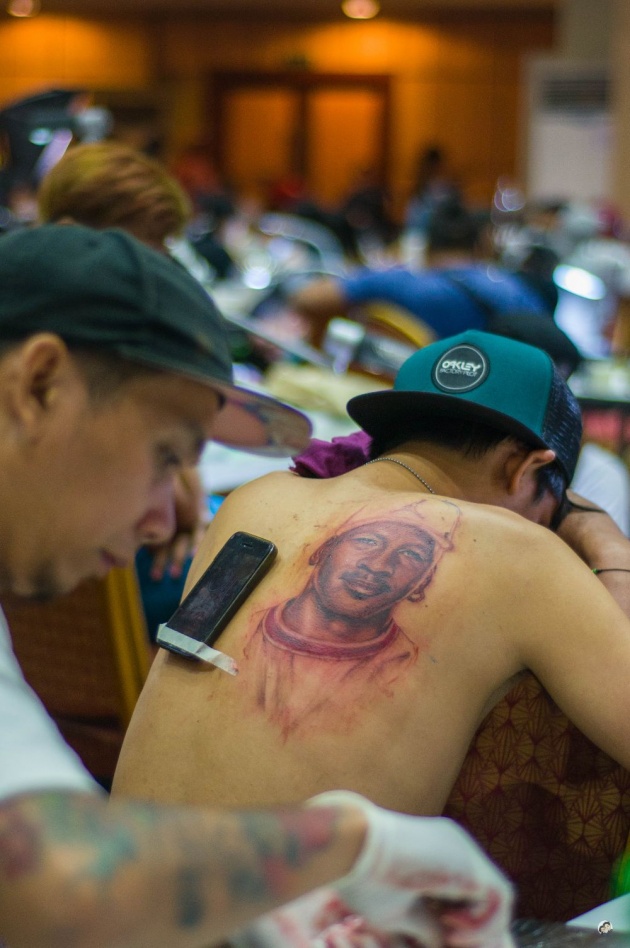 MATA EXPO - this guy is a sure MJ fan. Image credits: Jean Beltran-Figues via bitLanders.com
Nonetheless, I still love the fact that there were so many participants which also means more artists are loving tattoo art.
And because the MATA Expo is an event with a cause, all proceeds or perhaps a percentage will go to the community as well.
Again this event has always open myself to the soundless world of the deaf and mute community. I am so happy to be able to help and contribute in a way.
Blog entry written and published by Jean Beltran-Figues, A Pinas traveler and photography hobbyist, find more travel blogs in my blog section, click here.
Follow here at the following social media platforms: