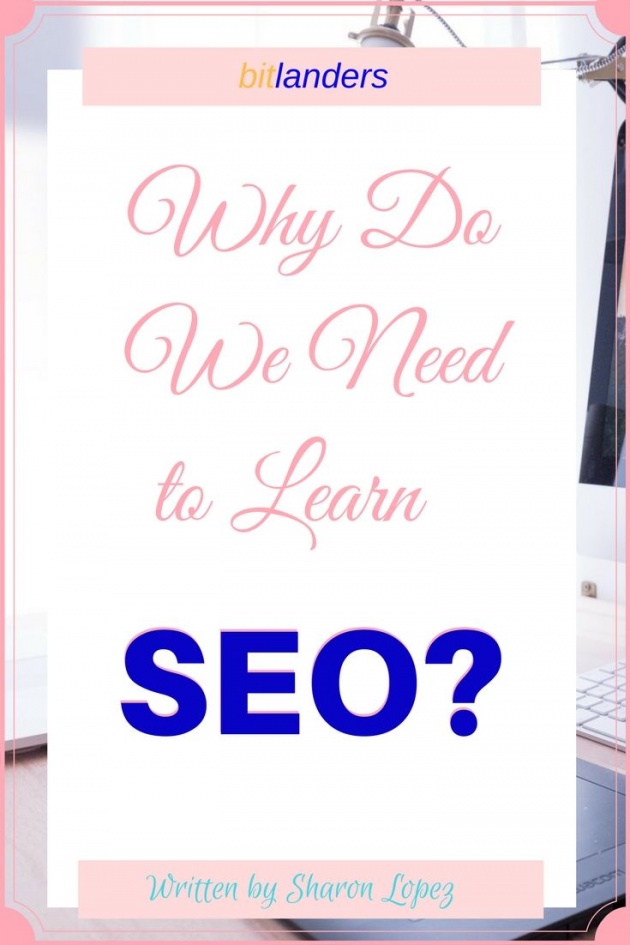 Image Credits: Sharon Lopez via Bitlanders
Video Credits: Neil Patel via YouTube
We often heard about Search Engine Optimization or SEO and we know that it is one of the most important things that we have to learn as we are in the blogging industry. SEO is a very broad topic and there are a lot of components and areas which we need to look into before we can say that we truly have a deep understanding of the term.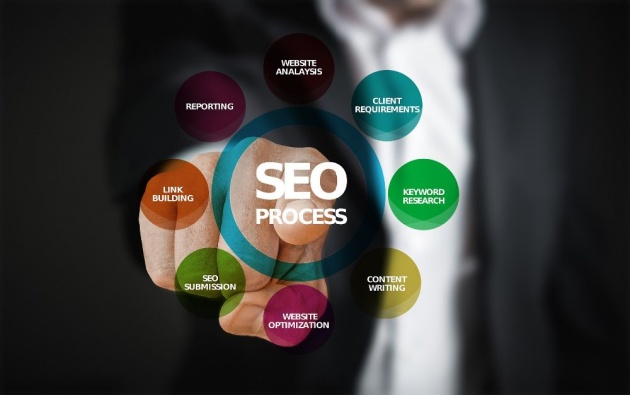 Image Credits: Geralt via Pixabay
Search Engine Optimization as the process of affecting the online visibility of a website or a web page in a web search engine's unpaid results—often referred to as "natural", "organic", or "earned" results. (Source: Wikipedia)
We can say then that SEO is the process of optimizing or doing the best to make our contents appear on top of the search engine when a certain keyword was used to search a specific thing. Example, we write about the Philippines. We want to make sure that when someone searches for the Philippines, our content will be on top of the search engine.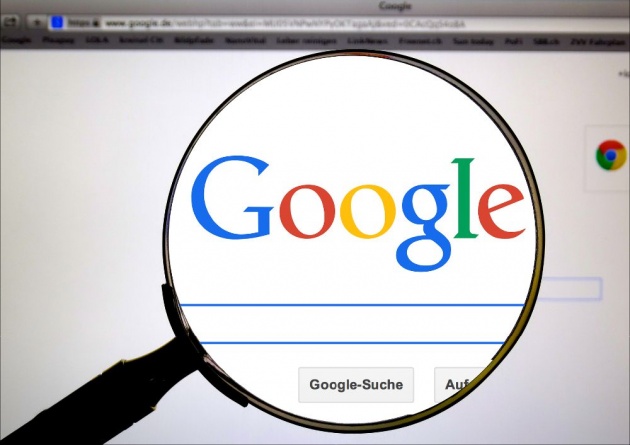 Image Credits: 422737 via Pixabay
Seems easy right? Unfortunately, it is not.
With millions of people writing about the topic, how would you be so sure that you would appear on top of the search engine when someone looks for that word?
2 Million blog posts are written every day and with Wordpress alone, there are 82.6 million new posts each month.
This is why SEO is important.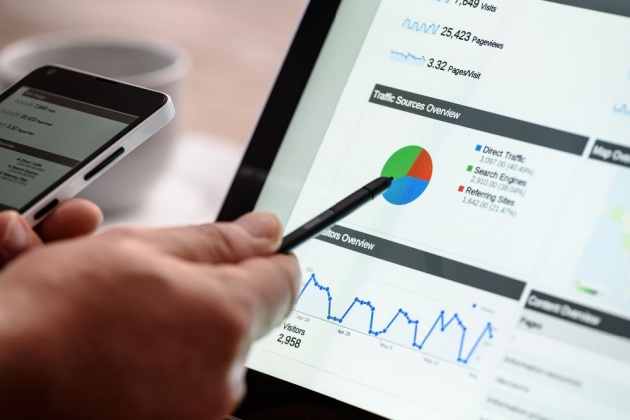 Image Credits: Photo-Mix via Pixabay
On the other hand, there are 3.5 billion of searches in Google alone. So, we have a fair chance. Let's learn this thing.
It's been a while since I started my serious blogging activities with Bitlanders. With that short span of time, I can say that I already learned a few blogging lessons which helped me in attaining a good standing in this community. Though I am aware that this knowledge is not enough for me to compete with the world. I must admit, my foundation is too weak due to some reasons such as I did not have a solid background on anything that is related to internet or computer.
It is somewhat shameful to admit but this is the truth, I am not a millennial and I graduated before I discovered that I have a great interest in internet things. I learned most of my current skills online through trial and error method.
But being a person who loves challenges, I am accepting the challenge of learning the fundamentals of SEO. I hope we could all learn together in order to achieve a good rating as well as a high ranking on the world wide web.
SEO Basics We Need to Learn
Going back to the definition of SEO above, we can say that there are three main parties involved in the optimization process. You, the search engine and the search engine user or researcher.
Being a blogger who writes for Bitlanders or on any other writing platforms including but not limited to your own blog sites, you are aiming that your post will appear on the first page of the search engines when an individual entered a phrase or word in the search engine. This will give your post a higher chance to be read more often every time. This will also give the site you write for a good return of investment. Good for you because you can expect that the site will give you more share from their profit.
This is also the aim of other bloggers, so the competition is high. Business, marketers and other individuals are now into blogging in order to gain popularity, thus more profit for their business.
The Search Engines
Basically, the search for a certain topic starts through the use of a search engine. Although there are instances that people visit our sites through social media, it is still the best way to find our site through the use of the search engine. This is what we called organic traffic.
As of this time, there are 3 major search engines based on popularity:
Showing below is a result of a survey conducted by Search Engine Land:
Image credits: Searchengineland.com
Google - 80%
Yahoo - 8%
Bing - 6%
It cannot be denied that among these three, Google is the most popular search engine which recorded at least 3.5 billion searches.
How the Search Engines Work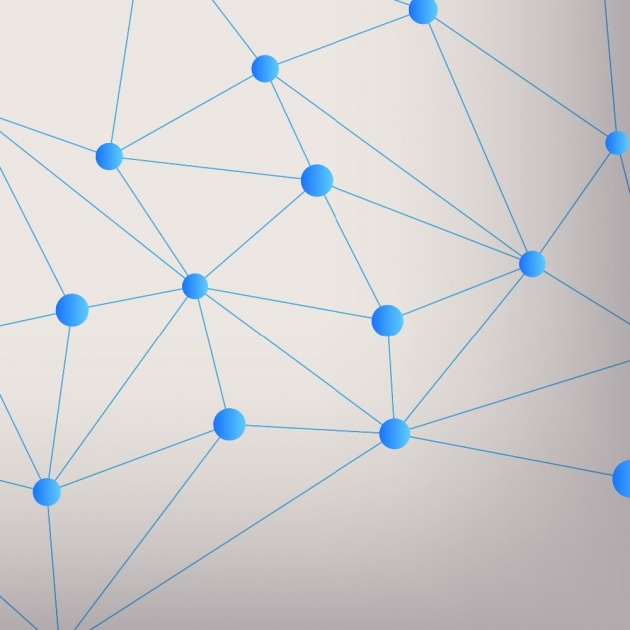 Image Credits: Manuchi via Pixabay
We are aware that SEO is a very complex topic. Trying to explain this thing in the simplest manner is also arduous. But understanding this thing will help us do the proper thing everytime we write a blog post.
Search Engines Have Two (2) Major Functions:
1. Crawling and Indexing

Crawling and indexing the billions of documents, pages, files, news, videos, and media on the World Wide Web.

2. Providing Answers

Providing answers to user queries, most frequently through lists of relevant pages that they've retrieved and ranked for relevancy.
Source: Moz
Crawling and Indexing: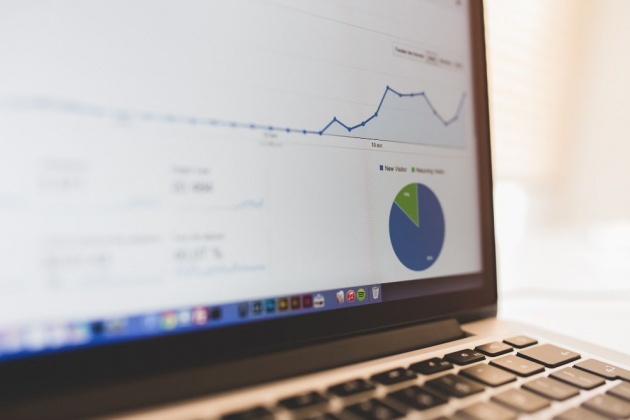 Image Credits: Lalmuch vis Pixabay
When we publish a content, the search engine will automatically begin crawling and index billions of interrelated documents through the use of the links. Once the search engine found all the interconnected data, it will store them in a database to be available every time a search is made.
Providing Answers:
Search engines are designed to provide answers. When an individual searched an item or a phrase on the search engine, it will automatically give an answer. The search engine will give the list of most relevant and popular items to the query.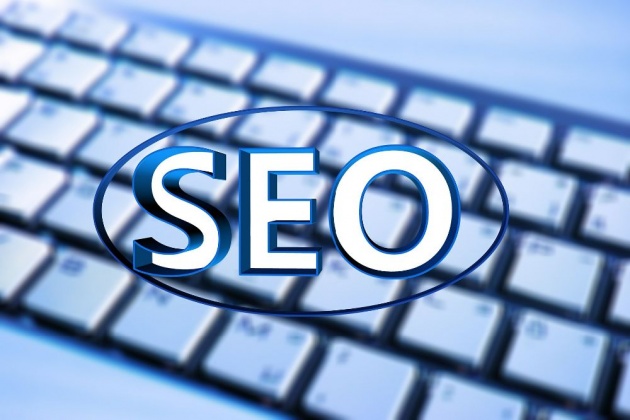 Image Credits: Geralt via Pixabay
The popularity and relevance of the answers given by the search engine to a query depend on the mathematical equation (algorithm) that sort and find the relevance to the searched query and to rank according to quality.
Here is a photo of one of the articles I posted on my blog, One of the blogs posts that generate most traffic from organic source.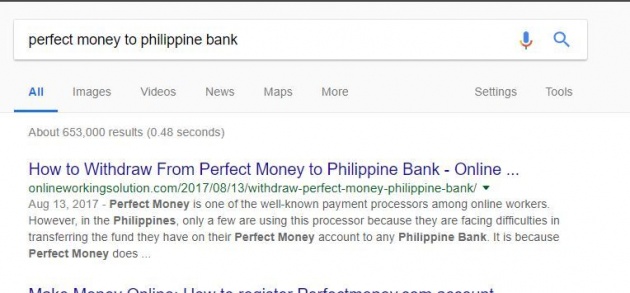 Image Credits: Sharon Lopez via Bitlanders
How search engines process the information is a complicated thing and there are a lot of factors that we need to consider before we could finally say that we understand it enough. We need to read more and practice every day. The good thing about blogging is that we learn new things every day. Things we could apply in our day to day activities.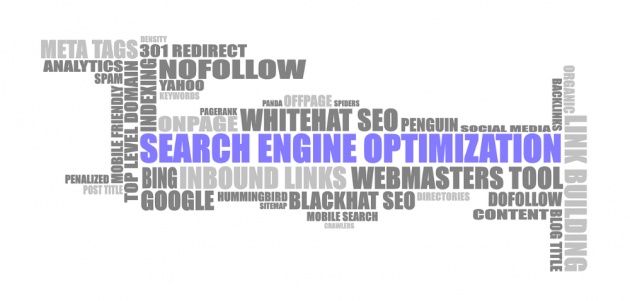 Image Credits: Typography via Pixabay
Using online apps could definitely a big help especially for individuals like us who are new to blogging. We will discuss more in my upcoming blog posts.
On the final thought...
Learning SEO is imperative in our blogging career. We need to apply the different suggestions from the experts such as providing the right keywords, providing relevant images and videos and writing long contents. However, SEO should not be used to deceive our readers into believing in something which is not. The best strategy we need to apply is to write high-quality contents and to make sure that we are writing for our readers.
Here is another video we must watch to learn more about SEO.
Video Credits: Neil Patel via YouTube
Thank you, everyone, for reading my post about SEO. Stay tuned for more blog posts regarding SEO and blogging.
Meanwhile, here is a Querlo Chat survey that is prepared for you.
___oOo___oOo___oOo___
Written for Bitlanders
by Sharon Lopez
Thank you for reading!
Here is the link to my BLOGS where you could find more quality posts.
I hope you could also visit my sites, Online Working Solution and Sharon S Lopez
Let's connect on
Facebook, Twitter, Pinterest and LinkedIn
///////////////////////////////////////////////////////////////////////////////////////////////////////////////////////////
Would you like to earn from sharing your ideas, videos, and photos? Join us in Bitlanders!
///////////////////////////////////////////////////////////////////////////////////////////////////////////////////////////
DISCLAIMER: The views and opinions expressed in this blog post are that of the author and does not in any way represent the agency or department she currently belongs.
ADDITIONAL NOTE: The sites mentioned in this post are for information purposes only and links are provided for easy access. The author does not receive any remuneration from the said companies or sites.