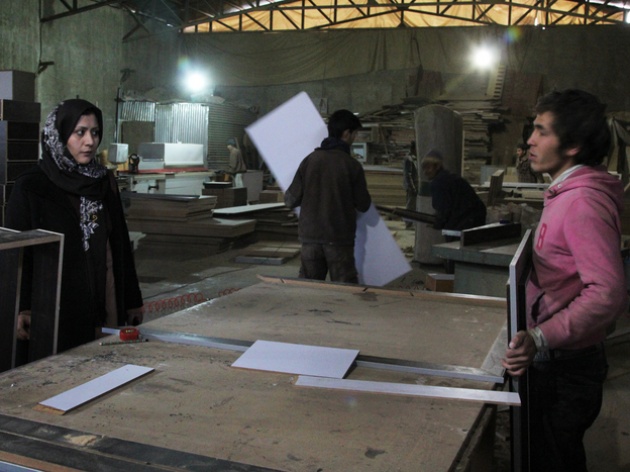 A recent NPR report discussed one Afghan woman's experiences running her own business in Afghanistan. Fatima Jafari, a 30-something woman who started her own furniture business, has faced many ups and downs in her year of running a business. Before coming back to Afghanistan, she lived in Iran for a period. While there, she noticed how challenging it was for Afghan women to find work. She wanted to create an opportunity for women to work together.
Her company, Bamboo Wood Industries, creates modern wooden furniture. The handcrafted furniture, assembled in her factory in Kabul, includes desks and cabinets. The asking price for the furniture? Around $500. However, people Afghanistan prefer Turkish products for their quality. Local products are less trustworthy, since quality can vary.
She pays a team of twelve men to assemble furniture in her factory each month, even when there's no work. Jafari pays her staff even when there is little work to go around. "I pay them every month because I cannot tell them that this week there's no work, you have to go home. If I do that, I will lose them," Jafari says. According to Jafari, they're good workers who respect a woman as their boss, which is hard to find in Afghanistan.
Although Jafari has been submitting bids, she has a hard time finding clients. "We don't have any problem with the quality of our products. But the problem we are facing is we don't have any customers, and I don't have any budget that I can spend on advertising," says Jafari.
Jafari's background includes an 8-week business course at the American University in Afghanistan and experience organization Afghan women in Iran to do carpentry work. She's currently looking to find financial help from women's organizations and international groups so she can start her own showroom.