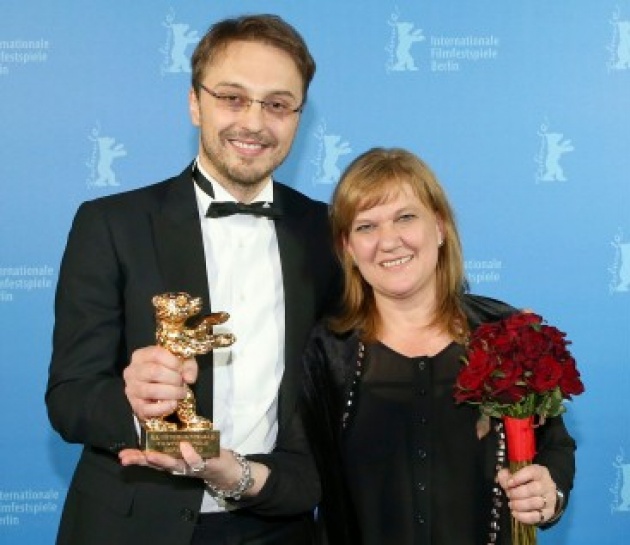 A couple of weeks ago, our Industry Newsletter highlighted Berlin' Film Festival's jury which was composed in majority by women. The Festival closed over the weekend so it's time to see the results. The Romanian family drama Child's Pose won the Golden Bear Best Picture prize. Ada Solomon, the producer, accepted the award along with director Calin Peter Netzer, and used this opportunity to celebrate women's contributions in films at this year's Festival. Empowering women through filmmaking is a cause more and more discussed as studies still show that women are less represented and less supported in the film industry. She also shared her fears on the future of art house cinema and thanked distributors who still try to make those movies available to a larger audience. You can see the full list of winners here.
After women in films, women in comics! PBS and Vaquera Films have released a trailer for the upcoming pop culture documentary Wonder Women! The Untold Story of American Superheroines. Comic books have had their fair share on women superheroines, even though they might be less famous than their male counterparts. And this documentary intends to show it by looking at "how popular representations of powerful women often reflect society's anxieties about women's liberation." About the documentary, female director Kristy Guevara-Flanagan, says "I loved the idea of looking at something as populist as comics to reveal our cultural obsessions, and in particular, how women's roles have changed over time." Wonder Women! The Untold Story of American Superheroines will premiere on PBS on April 15.
Is making films available online for free becoming a trend? After the 5 Oscar-nominated short films were released online, it is the Criterion Collection which made its films available for streaming during President's Day weekend (to end today). You can see the full list of movies here with many world classic films and chose among movies like And God Created Woman, The Kid, or Seven Samurai.