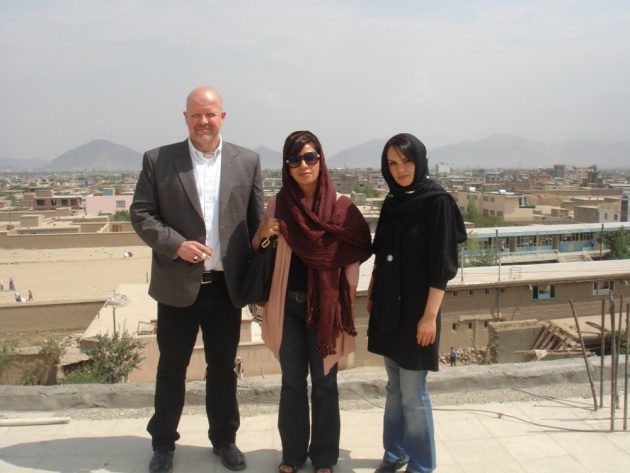 FA: Can you please tell us about yourself and your background?
WB: A high energy, fiscally conscious, and goal-driven Real Estate broker, Sweeda Kazemi approaches each new business challenge with her intrinsic flair for innovation, creative problem-solving, and measured risk-taking to drive consistent bottom-line improvements and shareholder returns. Sweeda Aziz Kazemi began her career on a path that is rare among other Business Executives. Commencing her career at a young age of 18. She began working at a Real Estate Firm, Home Advantage Corp., as a receptionist and worked her way up the corporate ladder. Sweeda's goal was to complement her natural technical savvy attitude with a strong foundation in business and finance. The best way to do this, she felt, was to start her own Mortgage and Real estate firm. Thus, in 2004 she opened up her own firm, Ariana Real Estate and Mortgage.
Storai Jalal, an accomplished Real Estate & Finance Management professional with 15 years of proven track record in improving return on invested capital utilizing exposure in corporate real estate and Financial Service Domain. She has experience in sole proprietorship business operations, including daily operations and business development.
FA: Can you please tell us about Women's Bazzar and the philosophy behind it?
WB: Established in 2010 by Sweeda Aziz Kazemi and Storai Jalal. Both envisioned a Women's Market in June and conducted their first Women's Bazaar in September of 2010. The program initially began with 40 Afghan women and today they have well over 800 Afghan women that are part of their women's bazaar inside Kabul. Supporting over 5000 members of society this program has proven to be successful. Over a very short period of time Sweeda and Storai with their marketing skills were able to sell their idea to well over 9 US and Nato bases.  The program took a rise and spread like a burning fire making its way to Camp Kaia, Camp Eggers, Camp Julian, Camp Alamo, NKC, ISAF, Camp Warehouse, Camp Phoenix, Camp Red Hill (Parwan) and even Bagram.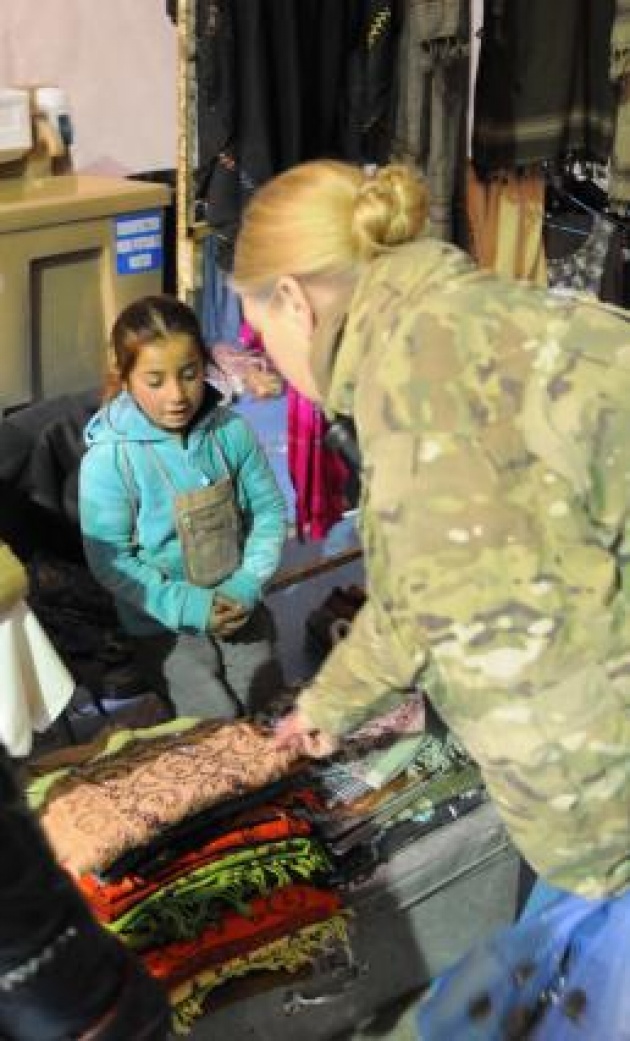 FA: What were the inspirations for you to establish the Aday organization for women in Afghanistan?
WB: After having established 'California Women Construction' in Kabul, Afghanistan, in 2010, Sweeda and Storai soon became involved in helping to empower local Afghan women. Firstly it was simply giving them an identity, which had been taken away from them, and then, as with all of their projects, the vision evolved and developed.  Today Storai and Sweeda are proudly able to announce that they are the owners of one of the first Afghan women owned Construction company "CWC", the first women owned coffee house/Bakery,"Aday Bakery", First women owned shops "Aday Treasure" and working on starting up a first women owned Recycling program to be called "Aday Recycling".
Aday outreach program allows Afghan Women to sell their commodities at Military Bases and strive towards becoming self-sufficient. The bazaars are held at the various US and Coalition bases once a month.
FA: How has the Gulzad Group and CEO Dawood Gulzad helped you advance women's initiatives in Afghanistan?
WB: GG has a foundation that we are the board members of their foundation.  Since 2010 we have been on their board but we have really not been able to work through their foundation.  What Storai and I have created is a very simple program and we never thought it will get this big therefore so far we have not needed their help but if we do we will approach them then.  Whatever that we have accomplished over the past 2.5 years is our hard work and dedication.  We both wanted to become the voices of those whom will never be heard.  So far we feel we have achieved that goal and hope to God that we continue and take this program to a higher level.
I forgot to mention that I have been married for the past 22 years and have three beautiful children two older ones are girls and my youngest is a boy.  Their ages are 19, 12, and 7.

FA: Please tell us about the challenges you had to overcome with two cultures - ISAF military culture and Afghan culture - in establishing your Women's Bakeries?

WB: Both Sweeda jaan and I have been raised from a young age with both the American Culture and the Afghan Culture. Fortunate for us we have been able to implement the dynamics of both the cultures in our journey here in Afghanistan. Working with the US and NATO forces we soon realized that the military had a culture of its own. The obstacles we faced and the challenges we overcome were truly an expensive life lesson. Our vision was to empower Afghan Women through our Bakeries, shops and women only Bazaars. Opening up Women Owned and operated bakeries on different military installations was the safest most secure environment for Afghan women to gain knowledge, experience, confidence and foremost learn the Western Culture through their daily interactions with foreigners. We had our first Women Owned Bakery opened and closed on Camp Phoenix. This was our first Bakery that took us 13 months to open and operate. Twenty-three days later it was closed due to unfortunate circumstances. We opened our second shop, A Coffee Shop, famously known as the Pink Cafe at HQ ISAF in Kabul. Although we know both cultures we are still learning the Military Culture and it truly has been an experience.

Adjusting with two cultures is never easy. It is very obvious that working int he Afghanistan is hard and challenging, not only for us but for everybody.  ISAF has its own particular military culture which is very different from Afghan culture. Afghan people's attitude and mannerism is very different towards women than westerners.  Working at the bases did have its difficulties but I think if one is dedicated and have a vision then challenges will become minute as it did in our case. It was very hard and challenging to convince 80+ Afghan women that have never left the backyards of their houses to come and open up a booth in a military base or open up bank accounts without having their husbands or sons on the account or not to forget to mention the women to get their own identity (Taskera)We are both very fortunate to have extensive knowledge and a thorough understanding of both cultures therefore we were able overcome many challenges as Storai jaan mentioned and pursued our dream.

We honestly had one too many challenges to overcome but Storai jaan and I always believe in being positive. Therefore, we have briefly mentioned that yes there are many challenges not only with the Afghans but also with the military but we like to not talk too much about negative events. Lets all stay positive and hope for the best for the people of Afghanistan and for the new generation.

FA: What do you think about Women's Annex platform to promote and empower Afghan Women?

WB: Women's Annex is a wonderful means to continue to empower women across the globe. The more we share our experiences, our struggles, and our successes the more we will encourage others to pursue their dreams. It truly is one of the best methods of spreading the word about the accomplishments of women around the world.

We think it is a great idea. This is the best way to get the word around and let the Afghan women know that there are other women like us and yourself that have been able to reach their goal in life. They are fortunate to have such a tool in their finger tips to empower them and basically promote them and their ideas. I hope they use it to their benefit and not hold back in taking advantage of such a wonderful start up platform.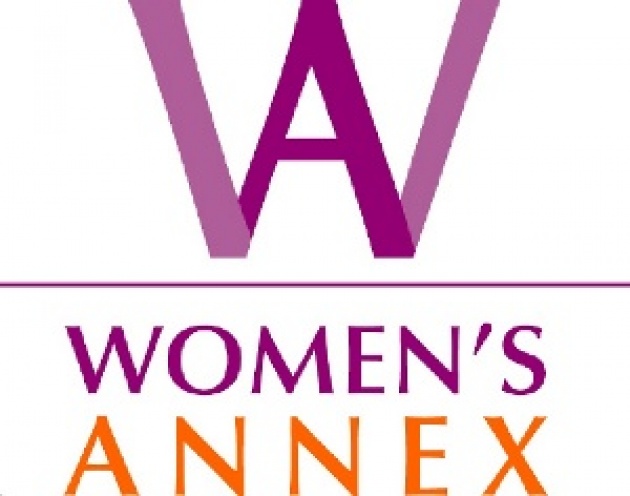 FA: How did you find women's social presence in Afghanistan particularly in business?

WB: A country that has been in war for well over 30 years, which which as a result kept women, secluded from the Business and Social Affairs is bound to react alien towards women in Business. A war torn country is expected to have such reaction towards women. Storai and I strongly believe that Afghan women are the untapped and uncharted power that can aid the healing process of 30 years of turmoil in Afghanistan.

If Afghan women were given the opportunity to lead a nation, their achievements would surpass all expectations. From our work with women in Kabul, we have realized that women are more willing to end the violence that
consumes their country because they have more at stake. By providing an opportunity for Afghan women to flourish, we are striving towards a successful future for the next generation. These women need just one chance to prove their perseverance towards becoming full and equal participants in society. As time has gone by Afghans have realized that 60% of its population are women and by disabling 60% of the population it is a great challenge to compete with the rest of the world.
But as time has elapsed women have come out of their households and have made their way to the top despite the fact that they had to overcome many challenges and are still fighting to overcome the challenges. Today, we see a rising trend in women taking active roles in Businesses, Parliament, Media, Universities, Ministries, Schools and other social entities. This truly is a great progress towards a successful and advance Afghanistan soon.