Prospective online students are skewing younger, tend to enroll in local institutions and put a program's cost and reputation at the top of their priority list, according to a recent survey.
Those and other findings are outlined in "Online College Students," a July report by Aslanian Market Research and the Learning House, a company that helps colleges and universities improve their online degree programs. The report, in its fourth year, surveyed about 1,500 graduate and undergraduate students enrolled, recently enrolled or about to be enrolled in online programs in spring 2015.
Among the most surprising findings in the report, authors say, is the shifting age of online students. While distance education students are often assumed to be older, the report found the popularity of online undergraduate programs is growing among those under 25.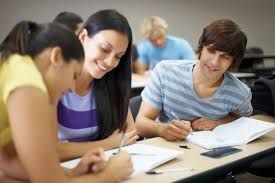 Thirty-four percent of undergraduate online students were under the age of 25 this spring, up from 25 percent in 2012, according to the report.
The percentage of online graduate students under 25 also grew, jumping from 13 percent in 2012 to 19 percent this year. Authors say these changes could be due to two factors: the economic pressure to work while going to school and increasing familiarity with online courses.
Students "have had online courses in their background because many high schools now require an online course," says study author Carol Aslanian, senior vice president of Aslanian Market Research. "If they have started college and are going back, many colleges have them. They are going to be groomed to appreciate it."
While online students can in theory enroll in any institution, most are drawn to local programs offered by schools they know. Half of online students live within 50 miles of their campus and 65 percent live within 100 miles, the report found.

That's not too surprising to Joel Hartman, vice provost for information technologies and resources at the University of Central Florida, who says most universities successfully recruit online students within the geographic areas they serve.
"We do very well," says Hartman, who also serves as chief information officer. "It's how we got to have 38 percent of our credit hours generated online."
When it comes to choosing an online program, the report found that prospective students put cost at the top of their priority list. Forty-five percent of respondents said they selected the most inexpensive institution out of their options, up from 30 percent the year before.
Two-thirds of students did not receive a scholarship when they enrolled in their online program.

[Find out how to decipher the true cost of your online degree.]


Cost "seems to be an increasing concern," says Dave Clinefelter, report author and chief academic officer at Learning House.
Reputation was the second most important decision-making factor after cost, although a significant percentage of students also considered whether the institution was recognized as high quality, the number of hours required for study each week and whether there were set class meeting times.

Once again, the report found women to be more highly represented in online programs than men. At the undergraduate level, 70 percent of students were women. Among graduate students, 72 percent of students were female.
But more women are in higher education in general, Aslanian says. Women represented 56 percent of undergraduates in fall 2013 and 59 percent of graduate students, according to a May 2015 report by the National Center for Education Statistics.

The percentage of female online students could also be the result of the kind of careers women pursue, Aslanian says.
"A lot of the professions for which you need further education – health, social services, education – they are dominated by women," she says. "Many men may go into business and on their own. The women-oriented employment fields require more education."
While the report highlights various trends in student preferences, Clinefelter is quick to point out that online students are split on many issues, from how often they would like to engage with a faculty member to their tolerance for synchronous, or live, courses.

[Determine whether your online program is accredited.]

While it's easy to stereotype, he says, "these students are not all alike in a variety of ways."
Below are other report highlights:
• Generally, prospective online students didn't care much whether their program was for-profit or nonprofit. Sixty-two percent of respondents said the status didn't matter; 16 percent said they didn't know the difference.
• Business administration continues to be the most popular discipline for both undergraduate and graduate students. Nursing was the second-most popular subject among all students, followed by the field of computer science and engineering.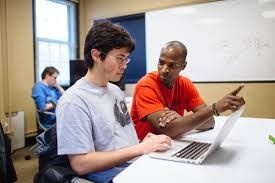 • When asked about their online learning concerns, the highest percentages of students reported their ability to self-motivate during their online program (27 percent), perceptions about the quality of online study (27 percent) and the price of online study (26 percent).
Finish Graduate School Requirements Online After College
As a teacher at an elementary school in Florida, 26-year-old Mandy Suhandron became interested in the job of the speech-language pathologists who worked there – so much that she decided it's the career she wants to pursue.
But before she could apply to graduate school, she needs to fulfill some undergraduate requirements that she hadn't in college. After taking two classes on campus at the nearby Florida Atlantic University, she decided to continue her studies remotely at the University of South Florida, which offers seven online postbaccalaureate courses.
"I preferred online because I wanted to keep working," Suhandron says. She's taken two postbac classes at USF so far, and has signed up for three more.

[Discover how postbacs enable college graduates to fulfill grad school prerequisites.]

For students like Suhandron who need to finish graduate school requirements after college, online education might be the way to go. That learning format, experts say, provides flexibility for the recent college graduate or career-changer who's also working.
"Students can take classes at their own pace; they can remain in their work environment and essentially meet those prerequisites quicker and ultimately more affordably," given that they don't need to move near campus, says Mac Powell, president of Bastyr University, which focuses on health sciences and has online courses.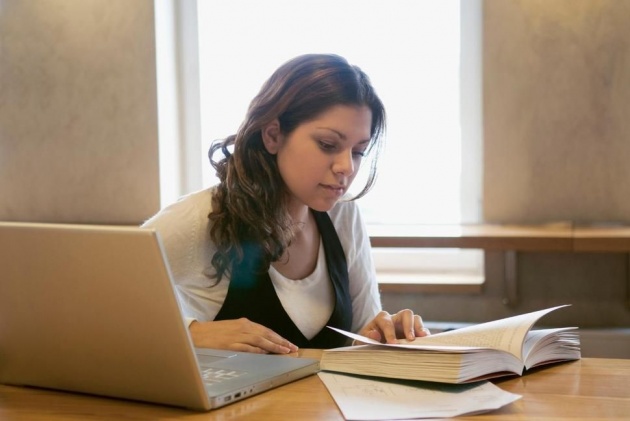 Universities might offer online postbac options across disciplines – from accounting to teaching certification programs – though premedical and pre-health courses are particularly common, experts say.
Colorado State University Online offers several online postbac health courses in fields ranging from gerontology to physical therapy. The University of Georgia has an online postbac program in classical languages.

"I could apply for a Master of Arts and not have to go back and redo a bachelor's degree to be qualified for the entry requirements," says 40-year-old Keith Saare, an online student in the UGA program and U.S. Army chaplain.
In some cases, students might enroll in just one online course or the few they need to satisfy grad school requirements. That's an option in USF's online postbac program in speech-language pathology, says Kyna Betancourt, director of the language-speech-hearing undergraduate program.
"Something to consider would be if they require you to take all of the courses that are offered, or if you can kind of pick and choose depending on what you need," she says.
But learning science online, especially for premed students, presents a few challenges. In some online postbac premed or pre-health courses, students might complete lab components at home or virtually through simulations; in others, they might go to the actual campus or a local college or university.
Experts say that whether a medical school will accept online course or lab credits varies by institution and course.

[Explore what graduate schools think of an online bachelor's degree.]

Mark Barry, student success coach at CSU Online, says he tells students to contact the graduate school they're interested in before they enroll in online postbac courses to check the exact requirements. The Johns Hopkins University School of Medicine, for instance, doesn't accept prerequisites completed online.
Some medical schools also won't accept credits from community colleges, depending on the circumstances, experts say – another thing for prospective students to consider. Still, for some students, community college online courses might be a good route, providing access to a campus and typically charging lower tuition.

"It's an opportunity for the student to get what they need at the price that they need it, and then the online portion makes all the sense in the world because usually you have something else going on in your life," says Adam Murka, spokesman and director of strategic relationships at Sinclair Community College in Ohio, which has many online classes.

[Learn how to transfer academic credits to online programs.]

When picking an online postbac course, it's critical for prospective students to verify with potential grad schools that credits will transfer, says Nancy Salzman, dean of the School of Extended Education at Brandman University. That's often determined by a school's accreditation, she says.
If it's regionally accredited, credits "will be most likely accepted by another college or university, so that they don't end up taking courses that they can't use for degree completion," she says.
By pursuing postbac or similar courses online, students can also gauge their final interest in a field before spending money on a full graduate degree, says Donald Judges, interim vice provost for distance education at the University of Arkansas.
"It kind of lets you try before you buy," he says. "You can take a course or two, see if the quality is what meets your needs, whether this is a field that really works for you."
Reference:
http://www.usnews.com/education/online-education/articles/2016-12-01/finish-graduate-school-requirements-online-after-college?int=education-rec