Image Credits: http://www.happydeepavali2015.com
Hello everyone! I m pretty well and hope all of you are also good. As it's a month of December, Christmas is coming soon. I see many things relating Christmas all around. So, I thought to write about it.
In this post, you would be able to know about Christmas and its importance. Some traditions or customs relating Christmas are also mentioned. Let's start.
Christmas
Image Credits: https://hdwallsource.com
Christmas is an annual festival commemorating the birth of Jesus Christ, observed most commonly on December 25 as a religious and cultural celebration among billions of people around the world.

source: wikipedia
Christmas is a grand occasion for all the Christians. It's the greatest event of Christians celebrated with zeal and zest. They wait for Christmas whole year. It is celebrated on 25th December every year. Christmas is the celebration of the birth of Jesus Christ. He is the founder of Christianity.
All the rich and the poor take part in this ceremony. This religious event unites all the groups. They meet each other open heartedly. All the differences are eliminated on Christmas.
Why is Christmas much important for Christians?
Image Credits: https://www.pinterest.com
The founder of a religion is always respected. Jesus is the central figure of Christianity. Their religion is based on Jesus Christ. Hence, Christmas is a great annual festival of Christians.
This event is celebrated with great pomp and show in the respect and love of Jesus. It's a religious event so, kindness, love, and affection are shared with one another. Billions of people from the whole world take part in this day. Preparations are made on a large scale all over the world. The preparations of Christmas start fifteen days before the grand day.
Customs or traditions of Christmas
Many traditions and customs are followed by the Christians at Christmas. Every house follows these traditions. Some traditions that I study are:
1. Offering Christmas prayer in Church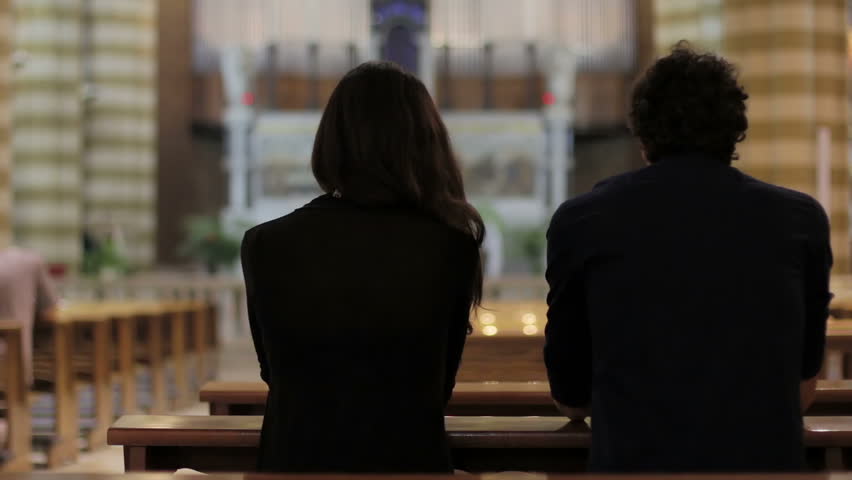 Image Credits: https://www.shutterstock.com
There are many customs and traditions related to this joyous day. Christians celebrate this day with great enthusiasm. They go to Church that day for offering special prayers. Special prayers are made for the prosperity of nation and family.
Special Christmas songs and carols are sung in Churches. Everyone wish "Merry Christmas" to one another. Happiness and love are all around on that day. People greet each other and share everything they have with their fellows.
2. Decoration
Image Credits: http://lizardmedia.co
As it's a holy day, all the churches and houses are properly cleaned. The walls of the house are decorated with a variety of things. Mostly, paper flowers, Christmas bells, and pictures are used for decoration. Colors and lights are everywhere on Christmas. All houses, shops, malls are fully decorated according to Christmas theme.
3. Christmas tree
Image Credits: https://www.hdwallpapers.in
A Christmas tree is a decorated tree, usually an evergreen conifer such as spruce, pine, or fir or an artificial tree of similar appearance, associated with the celebration of Christmas.

source: wikipedia
The decoration of Christmas is incomplete without Christmas tree. Christmas tree is the important part of this great event. A large branch of the tree is cut down and planted in the corner of the house. After this, this branch is decorated with dolls, lights, and bunties.
At night candles and electric bulbs are illuminated. The Christmas tree looks bright and beautiful at night. Markets and shopkeepers also use Christmas trees for decoration.
4. Santa Claus
Image Credits: http://funnyexpo.com
Santa Claus is a major part of Christmas. Without Santa, this ceremony can never imagine. Santa is very popular among the children. They believe that Santa will come and distribute gifts among them. Many people dress up in Santa costume and share gifts. Santa Claus is a sign of security and protection. He is a friend of all the children.
5. Exchanging Gift on Christmas
Image Credits: http://blog.hdwallsource.com
As I already mentioned, Christmas is all about sharing. This ceremony is for sharing and caring. People exchange gifts with one another. Exchanging chocolates, books, candles etc. with relatives and friends is a custom. By sharing, the poor people also enjoy their Christmas happily. This event is for everyone so, it's the responsibility of the rich community to take care of poor.
Parents also give gifts to their children. Children go to all the houses in their street and sing-song. The neighbors in return give those chocolates or money.
6. Grand Feast of Christmas
Christmas give a chance to all the members of the family to gather at one place. Once a year, everyone finds time for his/her family. Dinners and Christmas parties are arranged in every family. All the young and old sit and eat together. Ladies make delicious meals for that dinner.
Image Credits: http://hdwallpapersbackgrounds.us
Special Christmas cake is made for this day. Meeting all the family members is really amazing. Grandparents are very happy on the reunion of their children. This event spread a smile on every face.
7. Dance and Music on Christmas Night
Image Credits: http://xinature.com
Christmas is for making fun and joy. So, music and songs are everywhere. People stand up and dance with their friends and family. Different songs are sung by children. They dance and sung whole night. A lot of enjoyment is there on Christmas night. No one sleeps during Christmas night.
All these things together make Christmas special. These small activities are a source of fun and joy for the whole world. Christmas is for us and we should have its blessings as much as we can.
Here comes a beautiful Christmas song. I hope all of you enjoy.
Video Credits: Radiant via https://www.youtube.com
oOoOoOo
© This blog is written and presented by ® Kiran Abid, a Pakistani blogger, and student of Computer Engineering. To read more blogs written by me, click HERE.