Most of us here are looking for ways to earn, may it be online or offline. The majority if not all of us have our own full time or part time jobs like those type of jobs where we go to an office, or such but I am assuming that after that day work, we look into other ways or other baskets to fill.
Thus, today's blog is all about an app which allows us to earn from our expenses. This may sound ridiculous as to how we get something out of our purchases but it is real. Read more as to learn about how to do this and you too can take advantage of the Snapcart application.
Introducing Snapcart!
Image credits: tipsgeeks
Snapcart is a mobile application which gives cash back for scanning receipts from the phone. This as well is the first ever receipt snapping application in Indonesia, Brazil, Singapore and of course the Philippines. So if you are in any of these specific countries, then you know that you are in for another way of earning!
One might think how are they able to return a percentage back to the grocer? Well, the app is actually helping multibillion-dollar companies by sending them with data from all those that have been snapped and sent to their database. Tracking the consumer database and gathering plus analyzing this information is helping out the companies and clients of the said Snapcart app.
Image credits: dramafever
Imagine being able to understand the shopping habits of a certain range of consumers, the teenagers, the adults and even the young professionals. There's a huge potential for improving marketing strategies by simply using data mining results.
In fact, more and more multinational consumer goods brands are already subscribing to the service provided by Snapcart because these brands can easily understand the shopping practices of the shoppers plus this is in a real-time manner in terms of survey and analysis.
Image credits: revelstokemountaineer
As for the items that can be snapped, they are your daily grocery, medicine, and cosmetics receipts. How to start using the app? Read on!
How to Start Receiving Cashback with Snapcart?
Image credits: juanmanilaexpress
1. Download the application from your favorite app store.
2. Shop at your favorite grocery stores, beauty shops and Pharmacies, don't throw your receipts away!
3. Take a photo or snap a shot of your receipts through the Snapcart application.
4. Wait for within 24-48 hours for the feedback if the receipt was accepted or rejected.
5. Cash out your balance when it reaches a minimum amount.
6. Earn more by joining other activities within the application.
How to Earn More?
The increasing number of the Snapcart app users has a huge advantage to all client brands and is also a win-win situation for all the users as they are able to receive their cash back.
With this, I would like to deal with the ways on how to earn more.
1. Snap Consistently for Bigger Multipliers
Image credits: fastandclean
Inside the app, you'll see a multiplier and a status icon. Both of these provide an information on the current status of the account.
The multiplier allows the user to earn more by multiplying the amount of cashback depending on the current level.
My account shows Silver which means I can earn 1.2 times per cashback. Here's the cashback table:
Regular gets 1.0x
Bronze gets 1.1x
Silver gets 1.2x
Gold gets 1.5x
Platinum gets 2.0x
The status signifies the current level for every week that passes by, it simply shows when are you getting an upgraded or downgraded depending on your activity.
If there are no snaps in a week, downgrade happens while it upgrades as one continues to be consistent with the snapping.
Image edited in Canva credits: Jean Beltran uploaded via bitLanders
Here's the meaning of the Status icons:
You're here shows in which week you are in

Constant means that you stayed in the same position at that particular week

Pending means that your status for that particular week is still being reviewed. It could be due to your receipt was not yet validated. This icon will be changed once your receipt got accepted or rejected.

Upgrade means that you were upgraded at that particular week. You are upgraded because you reached the minimum valid receipts needed to go to the next step.

The downgrade means that you were downgraded because no valid receipt was found during that particular week.
2. Earn More By Learning About the Receipt Value Brackets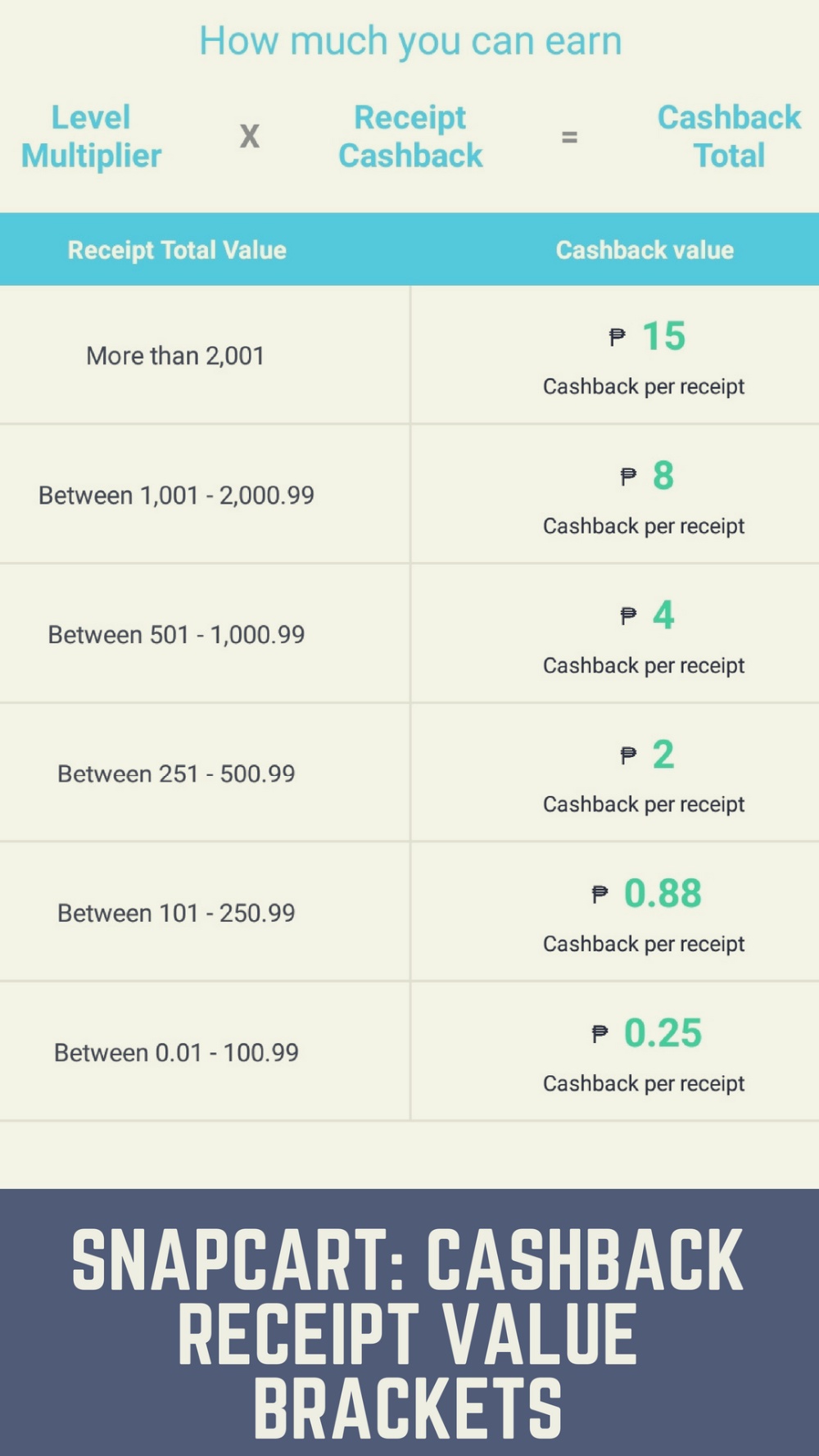 Image edited in Canva credits: Jean Beltran uploaded via bitLanders
Learn about the receipt value brackets to have an idea on how much are you getting back from that specific receipt value. There are certain purchases that we can increase in order to get a bigger cashback.
It is also important that the receipt is not more than three days old, those which are four days and above won't be accepted anymore.
Beware as well with splitting receipts just so you can get bigger cash backs. They ban those accounts which do this. Here's the cashback ranges per receipt value:
3. Always Snap Clear Receipts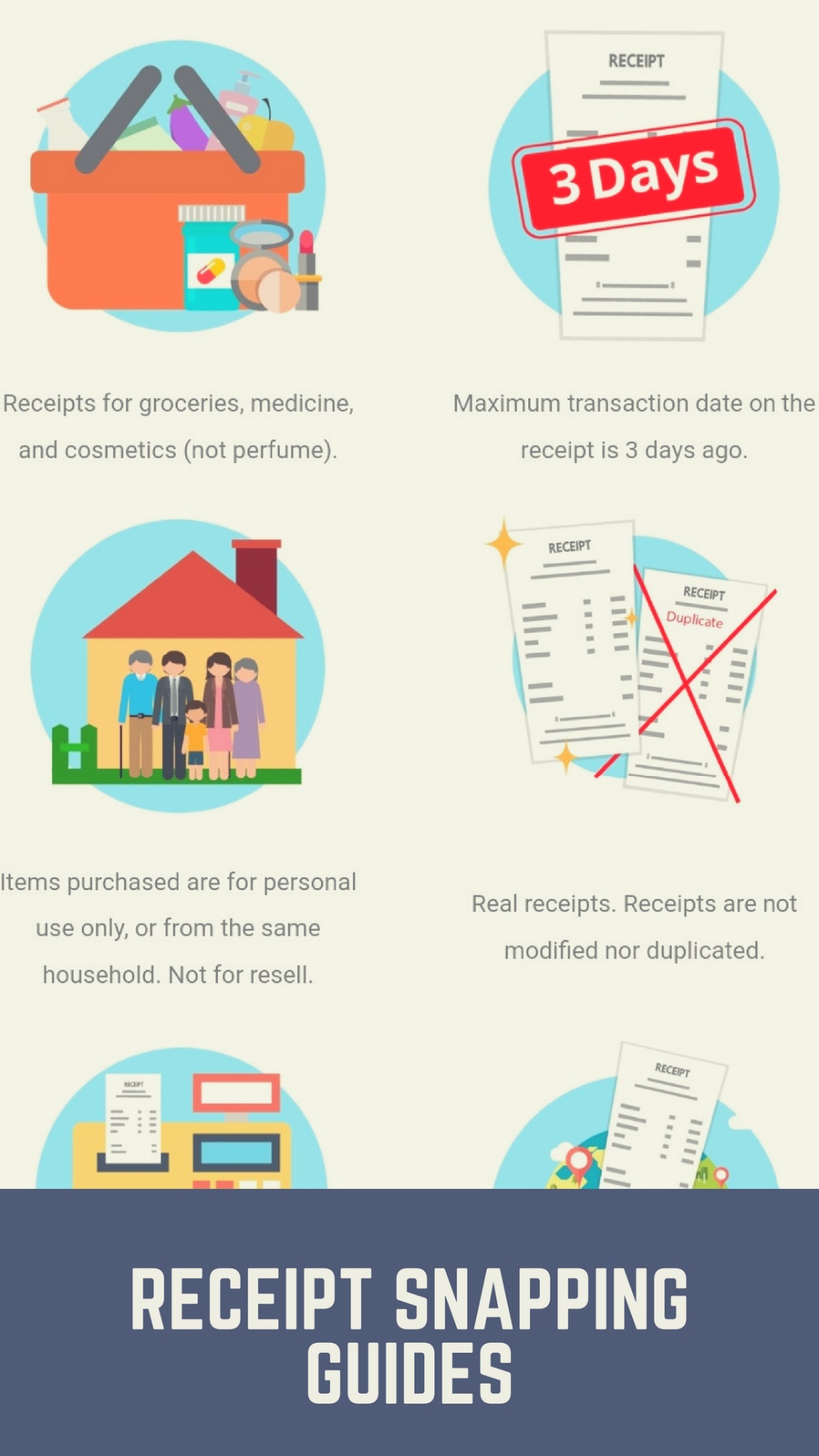 Image edited in Canva credits: Jean Beltran uploaded via bitLanders
Be aware that when snapping, the Snapcart team will only accept those which are clear. If you snap those which are not clear enough, the receipt might go to waste.
If the receipt is long, just press the plus button to snap more. Ensure the environment is bright enough to capture a clear shot. No crumbles, readable and should be within the red box provided.
4. Participate in Bonus Games, Surveys, and Etc.
Video credits: Jean Beltran via bitLanders
There are several other ways to earn more, there's a game called Snaptastic where one can use the account coins to win various prizes such as cash back, coins or special surprises! Diamonds are also part of the prizes, note that it will cost you 500 coins to play.
Another way is to answer surveys which will reward you with coins. The number of coins depending on the specific survey that was answered. Some surveys talk about the events in the country, some about cars and comics.
Watching videos can also earn you points. It is not just a simple watch video and earns but you'll have to answer specific questions to get rewarded.
Image credits: investlibrary
Lastly, taking photos will soon become available too so watch out for that.
How to Cash Out on Snapcart?
Finally, after earning a certain amount, you are good to cash out and withdraw your accumulated earning. To do so, you can just click on the cash out option underneath the cashback balance, the minimum amount is Php 220. Click the cashout button to proceed.
Video credits: Jean Beltran via bitLanders
Before processing, the account has to be verified first both through email and phone. Then you can either cash out through bank account and phone credits.
Just add the bank account details such as the account number and name, processing will also cost Php 20 and will be deposited within seven banking days.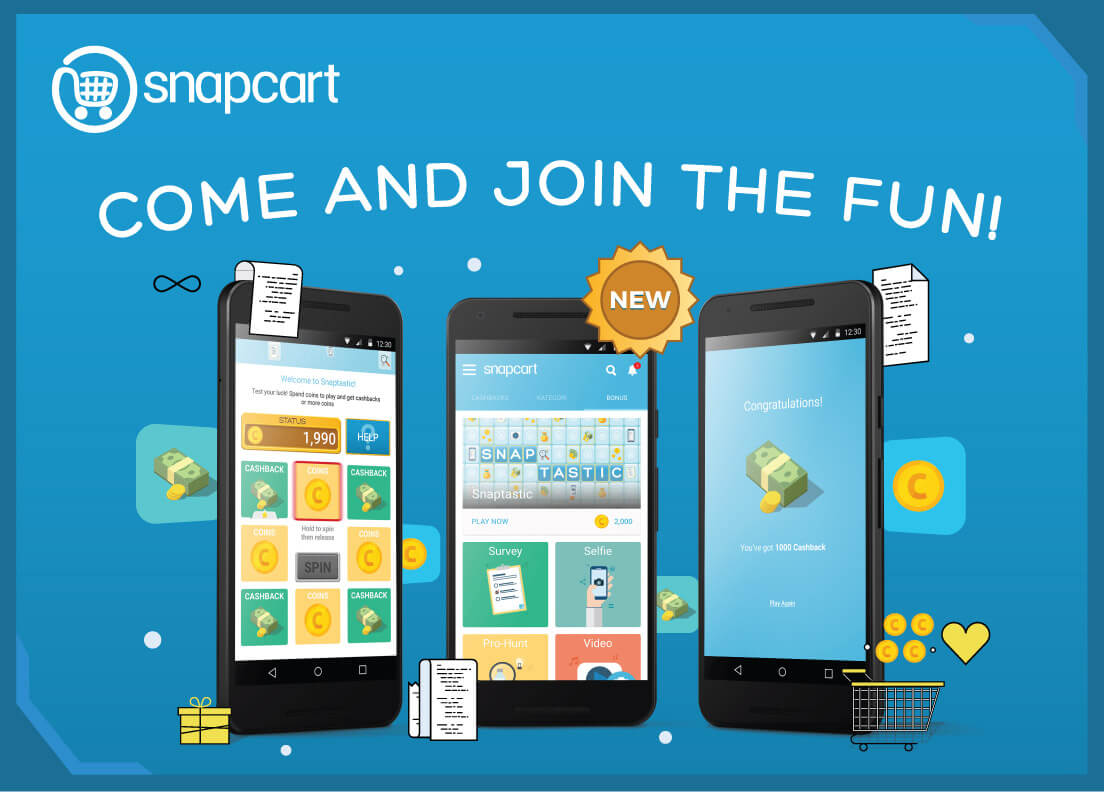 Image credits: snapcart.global
I had cashed out 550 amount so far and more to come! So what are you waiting for? Let's all start snapping and earning those cashback!
______________________________________________________________________________________________
This blog entry was written and published by Jean Beltran-Figues for bitlanders.com.
Join me, click here to sign up and claim your $1.
Let's talk about cryptocurries: altcoinstalks
Are you a traveler? Book your next hotel through Airbnb and claim your ₱1,600: jeanf3125