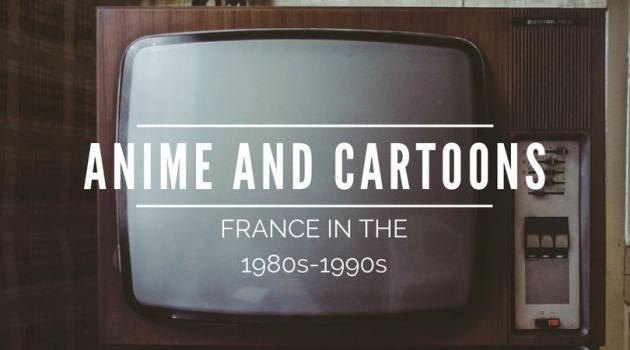 Image credits: Television by StockSnap via Pixabay

Some time ago, I saw a couple of blog posts here on bitLanders about the cartoons and anime people used to watch when they were younger. Since I grew up in France, and not in the USA, Philippines, or UK (countries I saw mentioned when it came to the aforementioned blog posts), doing a French version of this looked like it could be interesting, too. So here we go!
French TV programs
I grew up in the 1980s and 1990s, a time when we had a lot of TV programs for children and young teenagers. In fact, for a few years, there were so many that at the weekends especially, if you were ready to zap to different channels, you could daisy-chain TV shows and cartoons from pretty much breakfast to bedtime.
We had most of the cartoons in the following video (all in French, of course):
Image credits: Top 50 Best Cartoons of the 80s by Volumesofdoom via YouTube

Club Dorothée
In 1987, Dorothée had been hosting Récré A2 for 10 years when she and her producer were contacted by a rival channel: TF1. They were offered a high budget, larger studios and attracting salaries. A new show was created called Club Dorothée, with cartoons, sketches, games. It consisted of a daily show, before school, after school, and almost all day long on holidays, with an audience. It had 5 presenters: Dorothée, Ariane, Jacky, Patrick and Corbier, all of whom came from Récré A2.
— From Dorothée's page on Wikipedia
These five hosts performed comedic skits in between cartoons. To be fair, most of these skits were usually rather stupid (it was all slapstick comedy, without much subtlety), but as kids, we didn't really care, because we were only interested in the cartoons anyway.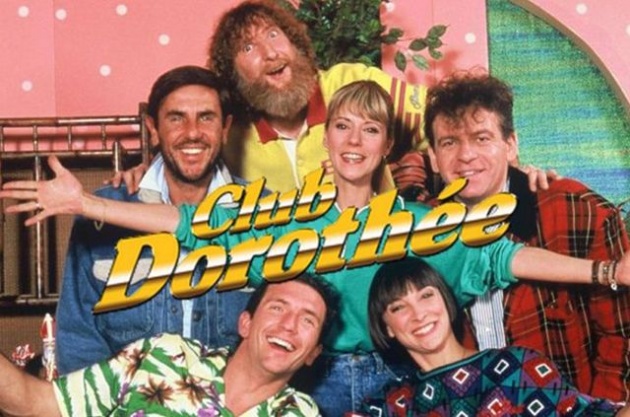 Image credits: Club Dorothée by Astrid M. via Momes.net
(Dorothée is the blond woman in the middle)

Club Dorothée was the target of a lot of controversial talks due to the nature of cartoons it broadcast. On the one hand, this program contributed to introducing many anime (as in, the Japanese ones), such as Rum, Maison Ikkoku, Ranma 1/2, Dragon Ball and Dragon Ball Z, Saint Seiya, as well as quite a few sentai series: X-Or (Space Sheriff Gavan), Spielvan (Jikuu Senshi Spielban), Bioman (the Super Sentai series)...
On the other hand, some of these anime were not appropriate at all for the target audience. A particularly striking example would be Fist of the North Star, broadcast on Wednesday afternoons when all the kids were out of school and watching TV at home—which gave bad press to Japanese cartoons in general in France at the time.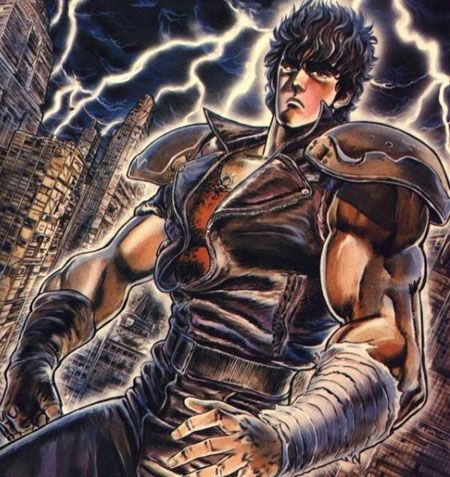 Image credits: Fist of the North Star via Japan Station

A lot of those cartoons were also censored (some episodes were so heavily edited that they ended up being 10-minutes long instead of 20-25!), and/or badly dubbed: many voice actors didn't think cartoons were worth their time, and so they did the job quickly and without much care. I think this is partly why I always go for original versions with subtitles now, even when people tell me that this or that anime is very well dubbed: I'm too scared of bad voice acting!
La 5 (TV channel number 5)
I couldn't watch this channel where I lived, and this disappointed me a lot! It doesn't exist anymore now, not under that name nor with the same kind of programs; however, in the 1990s, it was famous among children for broadcasting a lot of cartoons, and especially anime. This is where we could discover Laura ou la Passion du Théatre (Glass no Kamen), for instance.
My favourite anime and cartoons
The following cartoons are the ones I enjoyed the most when I was a child, then a teenager—and to be honest, I still enjoy them today to an extent.
Nicky Larson
Nicky Larson is the French name given to City Hunter, based on a manga series by HOJO Tsukasa. Nicky (SAEBA Ryo in Japanese) is a detective/cleaner with a heart of gold and an obsession for pretty women, who takes on cases along with his assistant Laura (MAKIMURA Kaori), his late partner's sister. These cases often involve defending a victim against bad guys, of course, but also making things right in other ways: reuniting an estranged father and child, for instance. While Nicky/Ryo is a sharpshooter, and used to be a killer for hire, he actually almost never kills.
The French version is actually pretty watchable, even though it was also censored. This censure has become legend in my country because of the way it watered down Ryo's sexual obsession (in the original version, he invites women to love hotels; in the French one, he invites then to... vegan restaurants), and because of Maurice Sarfati, the voice actor who very often dubbed the bad guys, and who made them look ridiculous.
I'm not including a video for this, since it's difficult to find subtitles in this case, but have a look on YouTube for 'Nicky Larson Sarfati, and you're likely to find a few examples. The bay guys clearly sound funny, even if you can't understand French.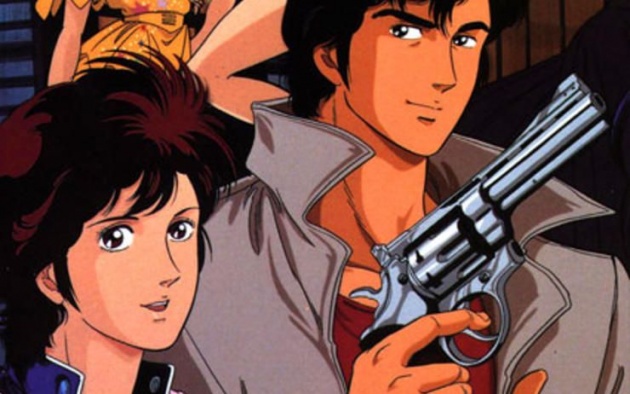 Image credits: Laura and Nicky (Kaori and Ryo) via Le Petit Journal

Les Chevaliers du Zodiaque
Better known as Saint Seiya in Japan, or Knights of the Zodiac, and also based on a manga, by KURUMADA Masumi this time, this series is what made me interested in astronomy and Greek mythology in the first place: after all, the characters don on 'knight armors' associated to constellations and myths.
This series was actually popular in France since 1988 onwards, before it reached the English-speaking world (it was only translated into English in the early 2000s!), when normally it's the other way round. The voice acting was also not too bad in general, at least when it came to the main characters/good guys.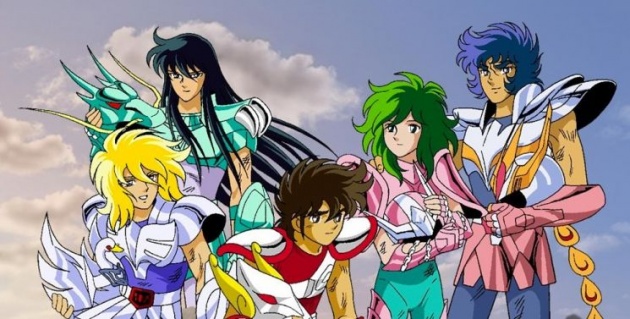 Image credits: The main Knight characters (Hyoga, Shiryu, Seiya, Shun and Ikki) via 9emeart.fr

The Mysterious Cities of Gold
This one I loved for several reasons (even though the animation itself feels very dated now). First, every episode included a short part about the actual historical events that inspired the story. The context was also fairly different from many other cartoons we watched, since it wasn't completely set in either Japan or the Western world. The antagonists were often quite ambiguous, in shades of grey rather than in black and white (Mendoza comes to mind immediately). And the kid heroes always found nifty technology on their adventures, like the ship with solar sails, or the condor plane.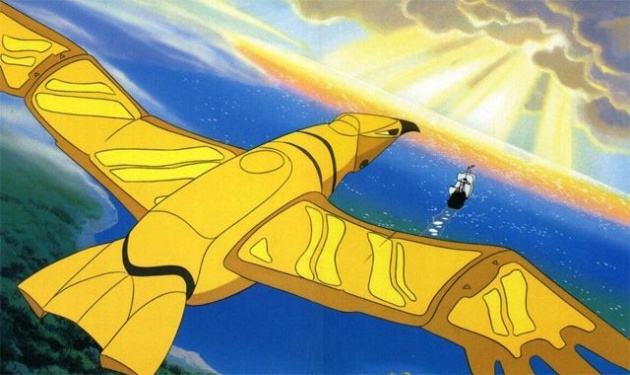 Image credits: The Mysterious Cities of Gold via Denofgeek.com

Once Upon A Time... Life
We had several Once Upon A Time... series, but this one was the best in my opinion. It explained the human body (the various organs and their functions, DNA, illnesses, the circulatory system, etc.) using recurring humanoid characters so that the viewers would understand better. Lymphocytes were pilots in round ships. Antibodies were swarms of little flying robots. The brain was a command center, under the supervision of Maestro, a wise old man. And so on. I learnt so much about anatomy just by watching those episodes. I loved it so much I even watched it in German when it wasn't on French TV anymore!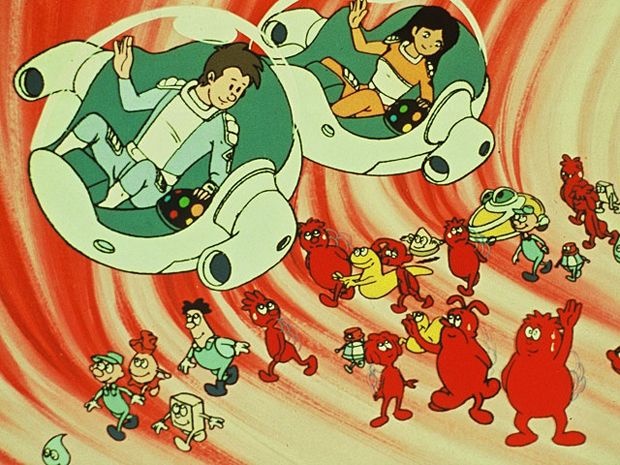 Lymphocytes flying over blood cells in a vein
Image credits: Once Upon Life via Animation Magazine
Dragon Ball
Dragon Ball came first, then Dragon Ball Z in the 1990s, and finally Dragon Ball GT. I used to watch this show with a good friend of mine; in spite of its repetitivity, at the time it also introduced us to exciting ideas, such as the arcs with the androids and time travel.
Dragon Ball is especially important in France because it was one of the first manga series that was translated by a well-known publisher, Glénat; the popularity of the anime helped the manga sell well, and this opened the way to more and more manga being translated. Today, there are so many in my home country that I don't even know which ones to buy anymore!
Albator
Albator is in fact Captain Harlock, of the MATSUMOTO Leiji fame. Two series were broadcast in France: Albator, the 1978 arc with the Mazones, and Albator 84, the Endless Orbit SSX arc, where Harlock and his crew keep fighting again the Illumidas' control over Earth (this is also where Emeraldas, the female pirate captain, appears for the first time).
There was no way I wouldn't love this series: space, spaceships, pirates, fighting for freedom, and characters who're much deeper than they look at first—I still remember the emotional impact when it came to Tochiro/Alfred (Harlock's best friend) and Emeraldas, for instance. Not to mention the complexity of the 'Leijiverse', since those characters also make appearances in Galaxy Express 999 (also broadcast in France, by the way).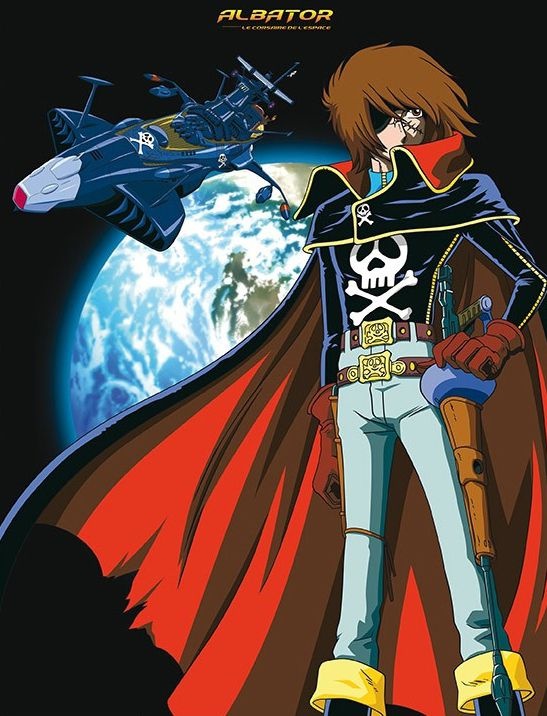 Image credits: Albator/Harlock poster via Génération Souvenirs

Ulysses 31
This one was a French cartoon, inspired from Homer's Odyssey... in space. By killing the Cyclops, Ulysses has angered the Gods, so he's condemned to never find his way back to Earth (deleted from his spaceship's memory banks), while his crew is put into a deep sleep. The series sees Ulysses, his son Telemachus, Telemachus's friend Themis, and a robot called Nono travel from planet to asteroid, in search of a way to get back home. While the animation and style are obviously old now, the series was really good (with creepy music at times), and quite mature without ever being inappropriate.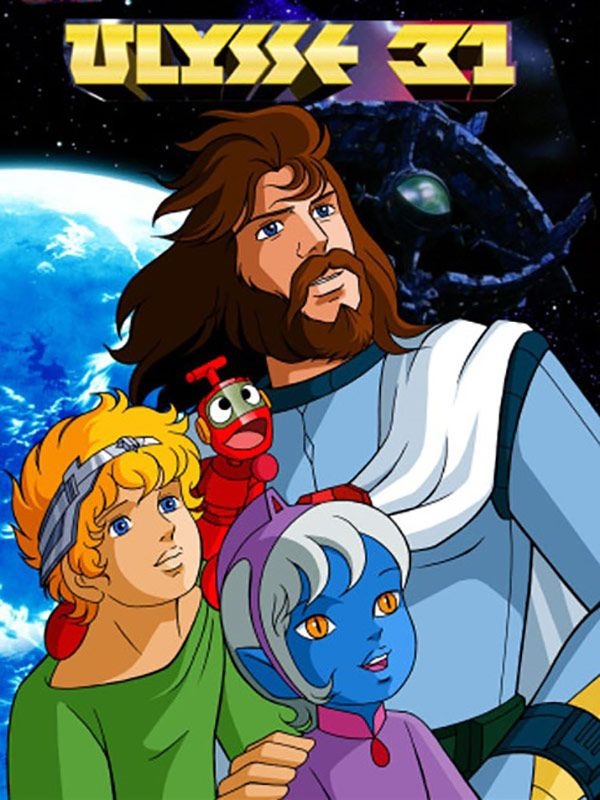 Image credits: Ulysses 31 via IMDb.com
Moi, Renart
Another French cartoon, loosely based on a medieval story called Le Roman de Renart, in which Renart ('Fox') plays tricks on the wolf Ysengrin. In the cartoon, Renart is a con artist, Ysengrin is his uncle, and Hermeline, a young and pretty journalist, is Renart's love interest (much like in the original novel). This cartoon followed the same trend as anime such as Meitantei Holmes, in which the characters live in a world much like ours, but are animals in human shape (animal heads, human-looking body). It was also a kind of UFO in its time, in that it was a TV show for kids, yet with adult characters and petty crime.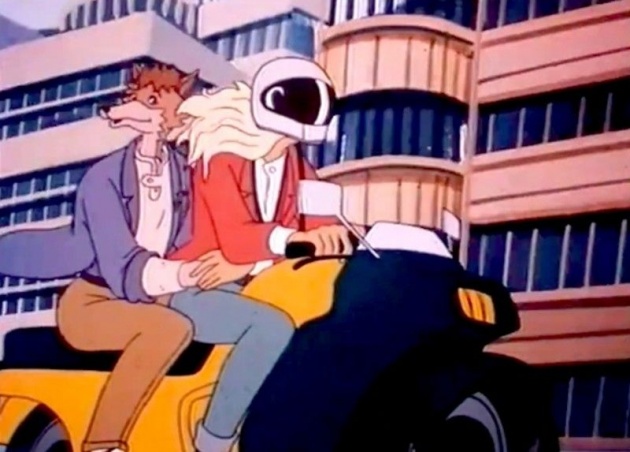 Image credits: Moi Renart via Retrovery
To conclude...
There were so many other series I used to watch: we also had Cat's Eye, for instance, or the anime version of Dirty Pair. Unfortunately, a single blog post is not enough to talk about all of them, but I'll be happy to post about specific series later (just mention which ones in the comments section if you're interested).
I'm leaving you with a video from a French YouTuber, nicknamed 'JDG' or 'Le Joueur du Grenier' ('The Gamer in the Attic'). It's all in French, but subtitles in English are available if you click on the CC button in the video. While JDG is pretty popular among French gamers for his scathing quick-tests of bad video games, he also regularly films 'special editions' dedicated to specific themes, such as 'cartoons for girls'. The following video is about those cartoons and anime we had in France—he and I are almost the same age, so it pretty much matches the contents of my blog post, and will show you excerpts from some of the cartoons I wrote about.
Video credits: Spécial - Dessins animés by Le Joueur du Grenier via YouTube