After my long absence from filmanex now bitlanders, I couldn't find enough time to write a new blog for my page. Now I am pretty much active again and want to continue my blog series about beauty of my region/country. Today I am going to write about one of the lakes that I have visited during my last summer holidays.
The lake I am talking about is known as ansoo lake or ansu jheel. In local dialect ansoo means tear and jheel means lake. The lake is named after its tear drop shape. The lake also gives a look of a human eye.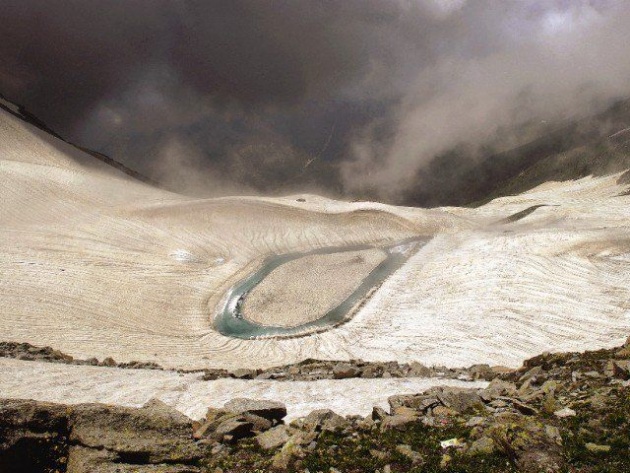 The lake is situated in Kaghan valley of district Mansehra in the province of KPK, Pakistan. It is located about 30 Km ahead of famous Saif-ul-Malook lake near to Malika Parbat (queen of mountains) at the height of about 13,900 ft above sea level. The lake is discovered in early 90's by Pakistan Air Force pilots who were flying in that area. Before that, even the locals were unaware of it.
There are two different routes to reach the lake. First route is short but steeper track from Saiful Malook Lake. It takes about 8 hours for a round trip to Ansoo lake starting from lake Saiful Malook by walk. However, horses are available to be hired and a ride on horse can shortened the time to 3 hours. But hiring a horse could be expensive as well. This route can be separated into two parts. The first part is through a valley alongside a beautiful river to the base camp of Malika Parbat.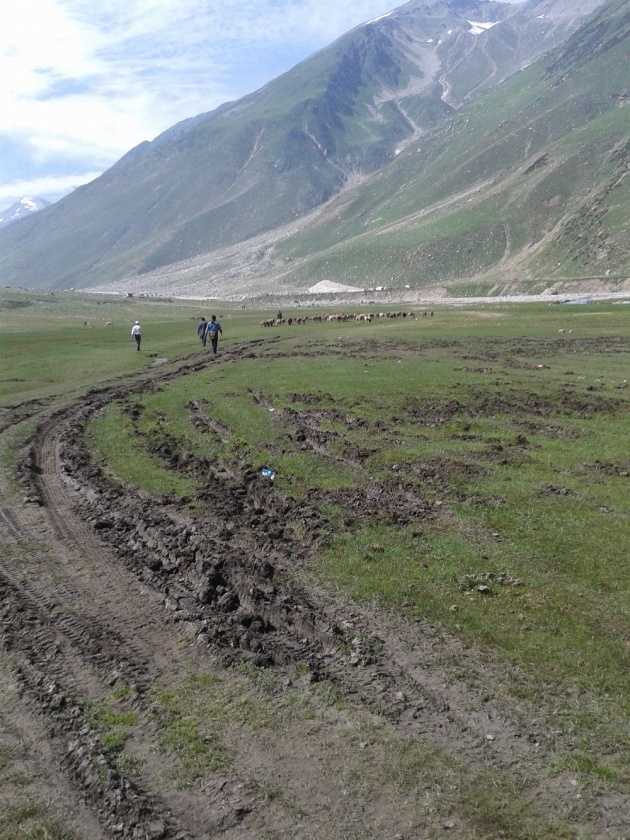 The second part is steeper and starts from the base camp of Malika Parbat to Ansoo Lake.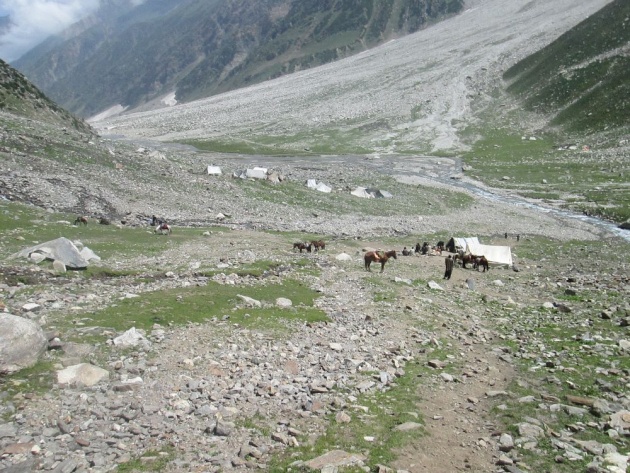 The track is full of beautiful views and scenes. The best days to plan ansoo lake tour is in July and August.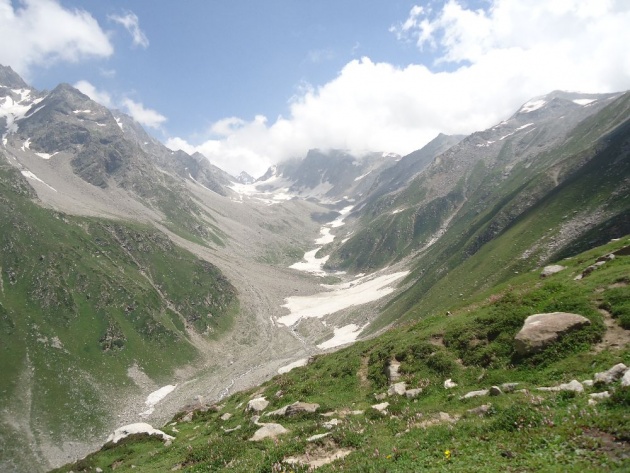 The climate is very cold on the top where the lake can be seen so I recommend you to to keep sweater and a raincoat. There are no hotels on the way so don't forget to carry food and water for the day.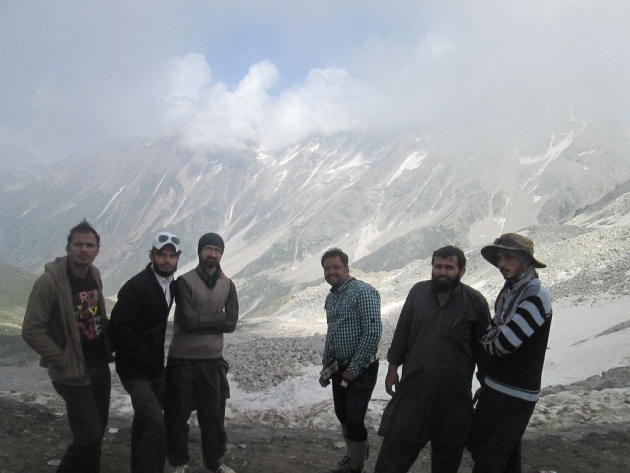 After a long hard hike, a magical view of ansoo lake will give you a true joy. At first, the lake was not viewable to us because of heavy fog but after waiting for few minutes we had an amazing view of the lake.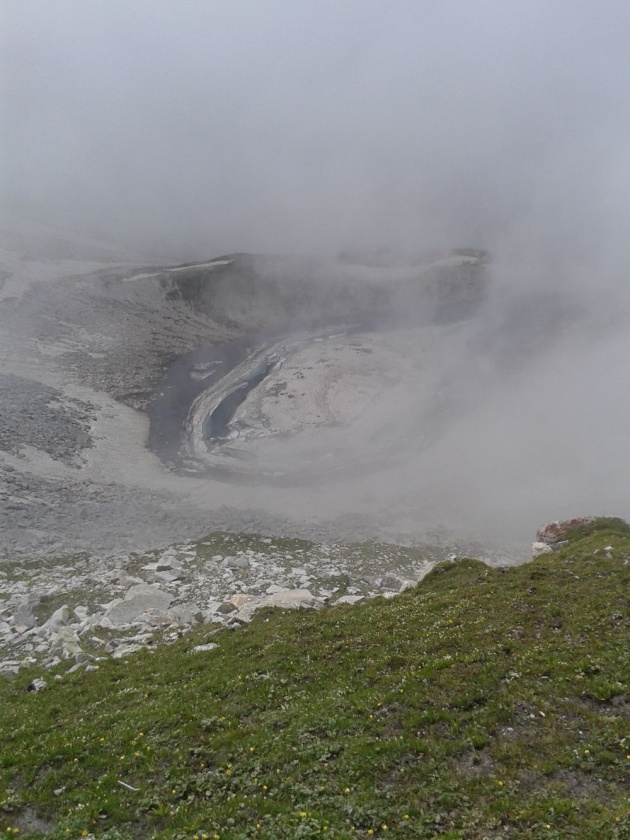 The second track to reach the lake is from village named Mahandri, located 40 kilometers from Naran through Manoor village. We can reach to Village Manoor by a jeep. From there 07 hours of walking trail went to a green meadow called "Dher", from there the trail becomes steeper. After 3 to 4 hours of hiking from Dher, Ansoo Lake becomes visible at height of about 14,000 feet.
If you are planning to visit ansoo lake in the next summer than make note of few recommendations. If you are not 100% fit to hike/walk than hire a horse for a peaceful journey. Keep dry fruit and juices with yourself to stay energetic. If you have heart or lungs decease than keep your medics along with yourself because the oxygen is very low at the altitude of 14000 feet. Get rest after half an hour or so throughout the way. There's no hotel or restaurant at ansoo lake and I don't recommend you to camp there due to hard weather in the night.
Visit to ansoo lake is one of the unforgettable moments of my life. I can still feel the pleasure that I had after seeing the lake. You can see more pictures of the track and lake in my gallery.