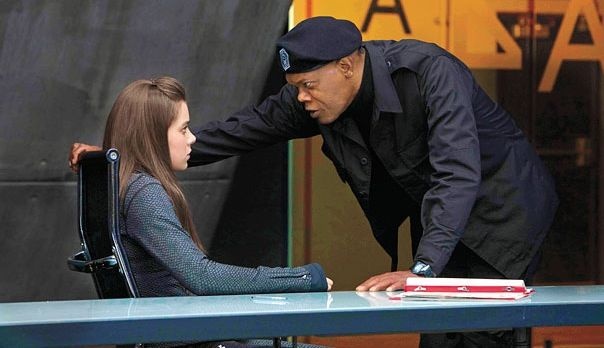 Take a look at the trailer for Barely Lethal, starring Samuel L. Jackson, Hailee Stainfeld Jessica Alba Sophie Turner and Jamie King.

In the film, Megan (Steinfeld) is a young international assassin who wants to be a "normal" teenager, and she fakes her own death to enroll in a suburban high school. Victoria(Alba), is Megan's former handler and new nemesis, and joins with Heather (Turner) to go undercover at the high school and get her.
Barely Lethal is directed by Kyle Newman and will be released this fall.
Follow Maumau Web TV on facebook and twitter!