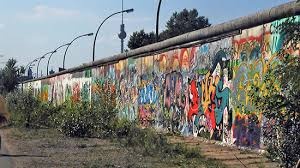 Film Annex did it: they bult the first internet classroom in Baghnazargah School in Herat, Afghanistan. You can see the different stages of the construction on this video. The Afghan Development Project is delivering what promised, and it's doing it on time as planned.
I can't imagine the excitement of those kids who will be entering the classroom and turn on their computers for the first time. From the video we can see that many people were involved in this process: from the construction workers building the room to the wall painters, from the people who purchased all the materials to those who placed the pieces of furniture. It makes me smile to see the type of care that was taken even to choose the curtains for the windows.
Everything was accomplished in just 2 weeks. And now The Afghan Development Project is already working on another school: the Houz-e-Karbas High School, which was founded in 1962. It's an Afghan school for girls with about 4000 female students, just about the same number of students who attend the Baghnazargah School. Because of the war in Afghanistan and the limited economical and logistical resources, many classes are taught in tents, so the construction of an internet classroom will be a huge change for those girls, and a fantastic opportunity for Afghan women in general.
These are only the first two steps of a 3-year project that will provide internet access to 40 schools in Herat, and unprecedented educational and professional opportunities for 160,000 young Afghans. Herat is the third largest city in Afghanistan. Think about the type of impact that this wave of change will have not only on the education system in Afghanistan, but also on the culture and economy of Afghanistan.
The Afghan Development Project is using education to build bridges between different cultures, and to allow both sides to benefit from that connection. Stay tuned for more news from Herat.
Giacomo Cresti
http://www.filmannex.com/webtv/giacomo
Follow me @giacomocresti76