The second short the students and I filmed on the same day as filming Live View, was a short test / experiment of coloured liquids in water provisionally called Colour Melody.
Using five different coloured food dyes, we experimented putting these in a vase and capturing the two liquids come together in a kind of screensaver sort of way.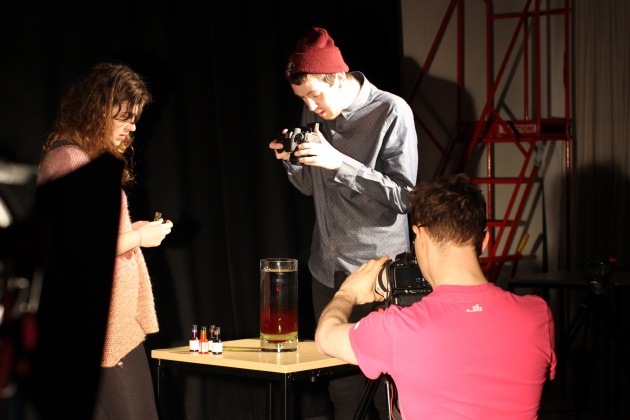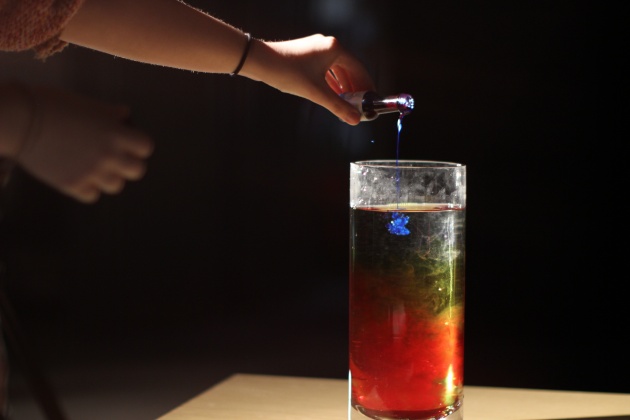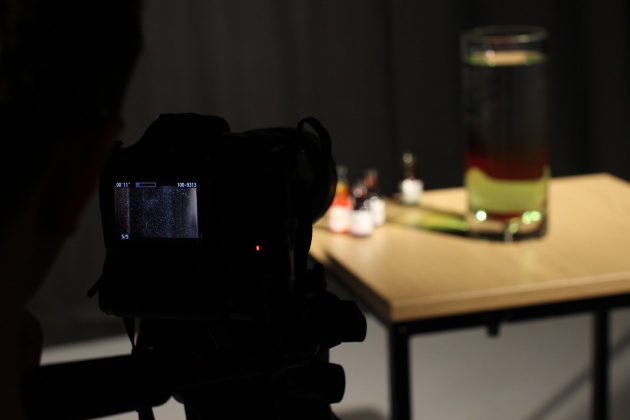 A few stills (taken by Ed Stone) of the set and production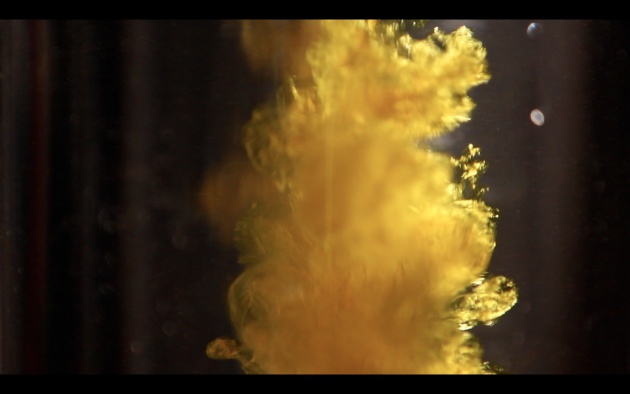 This is a screenshot of the footage
Currently the project is in post production with the composer to see if the continuous shot works for the short, if not I will have to get onto the editing software myself and create a more abstract piece of work, but as there is no deadline on this project it is a work in progress until released.
Thanks for reading,
Tom :)