When I first came to University I had conflicting goals and dreams about what area of film production I wanted to go into. Like a number of my peers I was focused primarily on writing and directing for a majority of my time in first year, however, only recently have I been familiarised with the role of a producer and the art of producing. Personally, this seemed like a great fit as I have always considered myself to be organised, honest and reliable - traits any successful producer requires. Therefore, I used my time crewing for student productions to source any producing or assisting roles in order to help develop my skills and get a better understanding of the job in general.
Fortunately, I was contacted by a third year student (David Kazadi) about the possibility of producing his final film. I had met with him previously and expressed an interest in producing, particularly in pre-production stages of his project. I agreed to help get his cast and crew ready and available for the scheduled shoot dates, which were only a few weeks away.
Having good experience and success with casting online before I set about writing the casting calls as soon as possible. Below is one of the casting calls I sent out for one of the characters.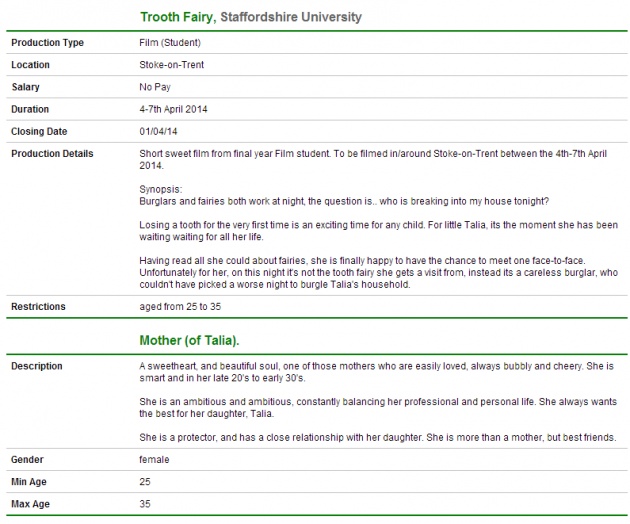 Part 2 coming up!