Today I'm traveling from New York to Shanghai and I have a lot of free time, so I decided to write a blog about the World Cup 2014 in Brazil.
We are about at the middle of the tournament and everybody is enthusiastic about the show offered from most of the teams (I can not include Italy unfortunately in this list!).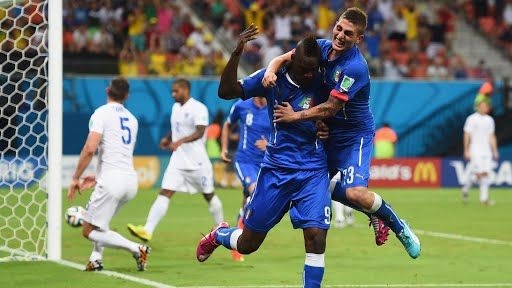 The first phase is the group stage where 2 teams out of 4 qualify for the octave of final.
I never saw such a competitive World Cup before, where every team fights until the last second of the game. In addition the variable climate conditions help to create a bit of advantage/disadvantage as in South of Brazil is fresh and cozy for the players, while in North area is hot and humid.
In the Mexico-Holland game (Adriana pls don't cry!), it was introduced for the first time in the history of Football, the cooling breaks or time-outs.
It was needed to rehydrate the athletes and to recover form excessive efforts.
I don't agree with the decision to play at 1pm at 90-97F and 80% humidity, as it slows down the game (right Italy?) and create a clear advantage to tropical countries born and raised in hot weather, penalizing skilled and technical teams over physical prepared ones.
Of course TV rights and commercials are very powerful now as 2 Billion people, follows this event (I should underline it for my American friend Tommy that tease me often with his real game: baseball....sorry!)

Anyway the outcome has been outstanding with spectacular goals and plays (a 0-0 could be also a great game!), new players and nations came up strongly like Algeria,Costarica, Colombia and even USA. Other were very disappointing like Spain, England, Italy, Portugal and Uruguay but all tried their best to stay in the tournament.
South American teams have been outplayed Europe until now, but this is part of history and I'm sure next WC2018 in Russia, Europeans will be more motivated!
I tried to watch as many games as I could and I have few thoughts like:

- the level of the teams is very close, most of the wins are by 1 goal and if more it's probably due to a red card (not too many for the kind of fouls committed) or to the strongest effort to tie and leave open field to the opponents: Colombia - Japan 4-1 or France- Switzerland 5-2 are two great examples.

- Great players makes the difference at the end: Messi, Robben, James Rodriguez, Neymar and Mueller so far (Ronaldo probably was not because of physical problem).
I saw teams like Mexico, Algeria, Nigeria and others playing amazingly well and outrunning great teams like Germany , Argentina and Netherlands but missing their opportunities(!), so the great players punished them at the end.

- the intensity of the fans is the other side of the show: no other team or individual sport can move the amount of people and create the highest peak in sufferance, joy, pain, celebration etc.
Remember that we are only half tournament, every previous joy can be wiped out by a red card, a penalty kick or a mistake by one of the player. The more we get closer to the final, the more the expectations are high and people believes their team can make it!

I personally follow football since 1981 (I was 11) and I was very very lucky as, one year later, Italy was able to win after almost 50 years from the last title.
After a slow start (3 draws with only 2 goals scored), I assisted to some of the most amazing performance against Argentina (with a very young Maradona), Brazil (the strongest one after Brazil 1970) and Germany (Rumenigge and Moeller just to say a couple of big names). The happiness and celebration were amazing and I was only in a small beach town in Tuscany.
I feel very proud of my country in football, because we are not physically strong like the North Europeans, we are not talented like the South Americans and lately the Spanish.
Italy team is a mix of skills and strategy, if we are able to control the game, we can win the tournament and it did happen again in Germany 2006 (another surprise!).
Since 1970 Italy arrives to the final every 3 edition and was able to win 1 and lose 1 until now, hopefully history repeat until the part that we'll be in the final in 2018 and hopefully we can change it for that game. Isn't that impressive ?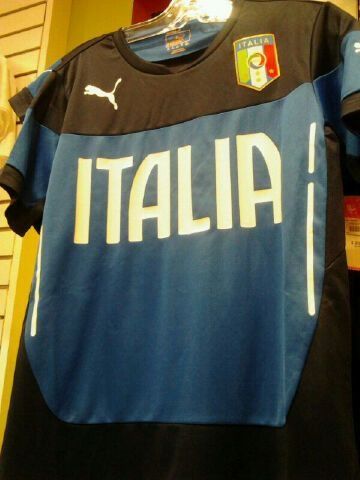 I liked mostly these teams: France (chapeau to Deschamp!), Colombia, Algeria (impressive yesterday against a very strong Germany), Germany and Messi....sorry I meant Argentina!
I think Messi is the best player I ever seen and deserve to be World Champion, because of his plays with a good but not great team like Argentina.
Maybe Colombia could make a bad joke to Brazil (a bit disappointing until now) in the quarters of final and get to semifinal (Costaricans should be happy anyway) against Holland.
Colombia- Argentina could be a great final with James Rodriguez (the new star, I love his great view of the game and amazing skills like in the goals against Uruguay and Japan) and Messi (the master) that battles for the Cup.
Of course Germany could beat Argentina if they can limit Messi, as they have a chance now that Italy is out : We never lost from Germany in an official tournament and all Germans have bad memories in Mexico 70 (3-4 after overtime in semifinal), Spain 82 (1-3 in final) and recently 0-2 in Germany 2006.

I love this sport and one day I dream to play in the final....maybe too late at 43!But my son can have the same dream or play the game....I hope for him, good luck Roby as you can play in green (Mexico), blue (Italy) or stars and stripes!