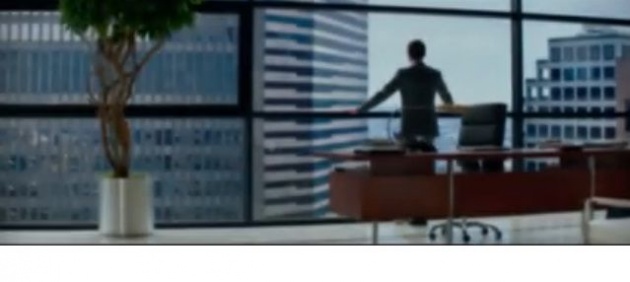 Wow, the trailer is ultimately out and its one of the most viewed trailer on youtube in 2014 already, what more can I say.
The trailer is amazing, those who haven't read the novel, the story is about a college pass out girl who works part time in a news paper agency where one day she came to know that her assignment was to take interview of Mr Grey, one of the richest person of the world. The personality and character impresses her so much that she instantly gets emotionally and physically dragged towards him. Mr Grey on other hand also starts liking her because of her looks and her innocence.
Then starts the story of love and passion which is electrifying, but as the girl stays with him, she gradually comes to know secrets of Mr Grey, secret which could turn her world upside down, will she be ready to accept him anymore, but beware, there is not a single secret of Grey, neither two but maybe more than that...may be 50.
Watch the trailer :
https://www.youtube.com/watch?v=SfZWFDs0LxA