The Film Annex Revenue Sharing System and the Examer Content Creator both come from a strong collaboration between Afghan, Italian and American software developers and social media experts. The purpose and mission is to empower people for a better future and financial independence. It starts with the girls from developing countries like Afghanistan, and goes all the way to leading professional filmmakers like those selected in Eren's Picks.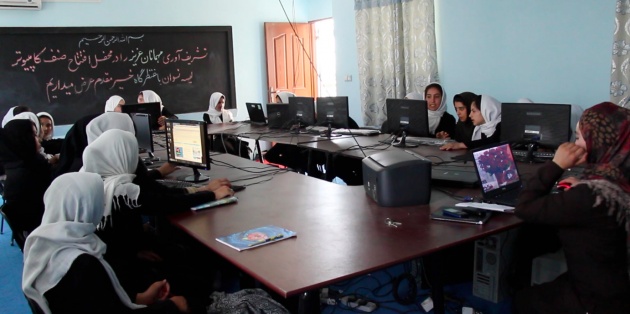 This week, two major events are going to take place:
The first is the implementation of the new Film Annex Revenue Sharing System, where users will be rewarded based on their BuzzScore and Social Media Leadership instead of the number of viewers. This will open the doors to thousands of filmmakers, students, writers and people from all over the world. The BuzzScore will be calculated equally regardless of the location. Consequently, people from developing countries like Afghanistan will receive revenues at the same level as people located in Europe and the United States.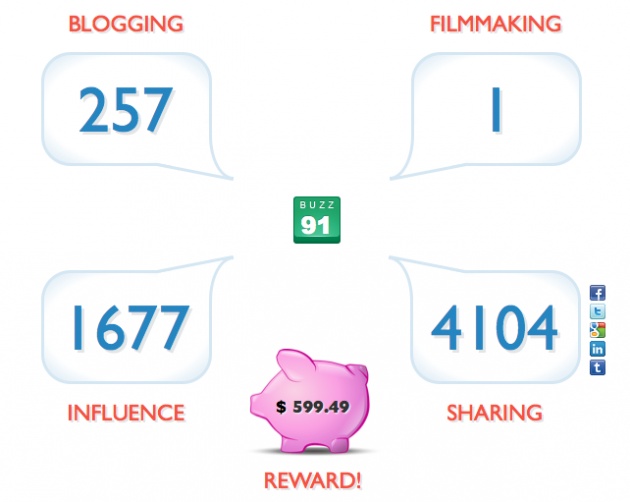 Read more about: Quality Above Quantity, the New Film Annex Buzz Score and Revenue Sharing System.
The second will be the presentation of the Examer Content Creator, a simple but sophisticated one page platform to search leading social media networks, gather data and create content. This system will allow students from all over the world and in particular developing countries like Afghanistan, to learn about social media and other topics. They will access online scholarships and will automatically enter the Film Annex network and be rewarded with the Film Annex Revenue Sharing System.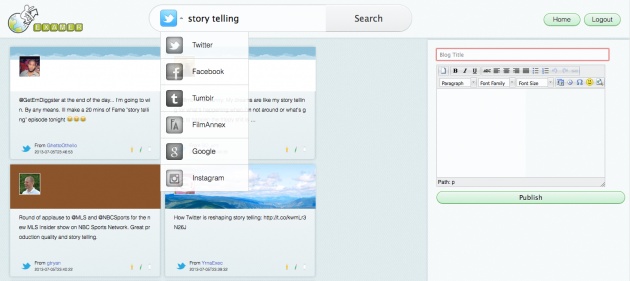 Read more about: Vocational Education for Social Media, Sustainable Business and Education.
The combination of those two systems, the Film Annex Revenue Sharing System and the Examer Content Creator, allows an educational and vocational training, and a financial compensation in form of scholarships and professional revenue sharing. A girl or a boy from a developing country will be able to access sustainable education and business, learn, create content, generate revenues, and support their life and families for a higher education and a better future.
Thanks to this new global vision, I am quite sure that one day, world-renowned filmmakers like Abel Ferrara and Matthew Modine will tell the stories of young girls and students from a high school in Herat, Afghanistan.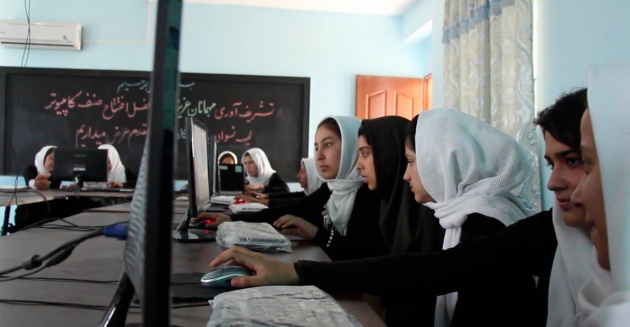 The keywords for our new vision for sustainable education and philanthropy are:
#buildlocaltalent
#storytelling
#videoadvertising
#socialbiz
We created a direct connection between Sustainable Education, Women's Empowerment, Sustainable Business, Culture, Entertainment, Media and Technology. This is not a vision or a future project. This is an actual ongoing reality that has already involved the 40,000 students associated with the Afghan Development Project, the 5,000 Afghan female students registered into the Examer Educational and Vocational Software, some of the 40,000 professional filmmakers registered on the Film Annex Online Film Distribution platform, over 30 video and display advertising Ad-Networks who partner with Film Annex every day, and a team of social media experts and technology developers located in Afghanistan, Italy and the USA. I like to call this the World Wide Web of Ideas and Opportunities.
Six international filmmakers associated with the Eren's Picks list of best filmmakers decided to support the Examer Educational and Vocational Software and participate in the Examer Film Project. They wrote a series of articles on how to create film treatments. Those articles are the first step to educate 5,000 female students about the concept of storytelling, create film treatments and independent film production collaborations. I suggest you read their articles from the list below:
NO POLITICS, JUST INTERNET.