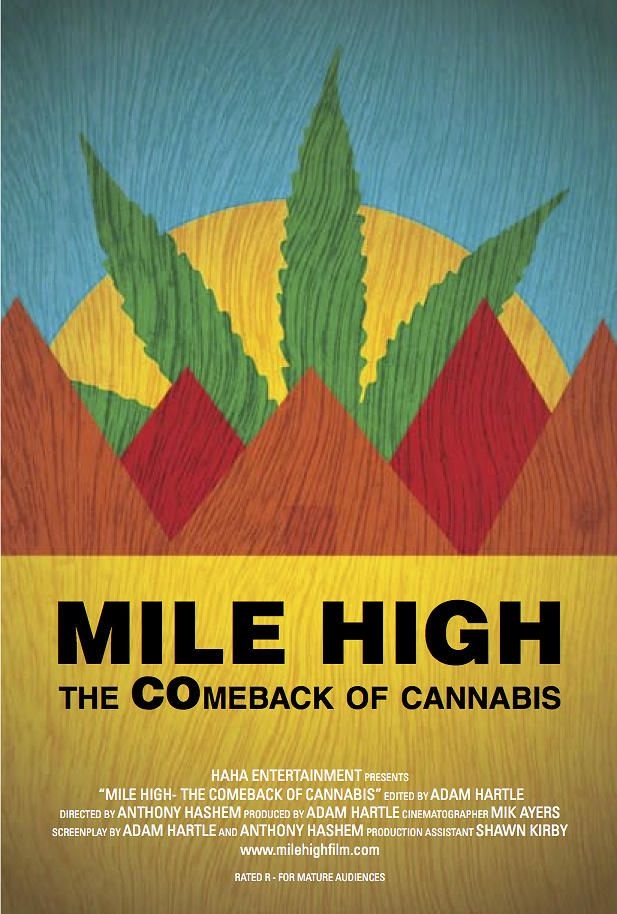 Care to watch a movie and get high? Filmmakers Adam Hartle and Anthony Hashem will hash out legal marijuana to moviegoers who come and see "Mile High -- The Comeback of Cannabis" premiering this week in Colorado. According to Hartle who is also one of the film's producers, "I'll be standing outside the Mayan and Boulder Theaters before each screening this week handing out a small amount of legal marijuana to anyone over 21 with a valid ID to take home to enjoy responsibly- no purchase necessary, but we HIGHLY encourage you to stay and watch the film because we know you're going to love it!"
"Mile High" is a comedy documentary about Amendment 64, the historic ballot initiative in Colorado to legalize recreation cannabis for the first time in American history. The film promises to blend Hartle's socially conscious stand-up comedy with real-life events in Colorado from the last two years.
Director Anthony Hashem adds, "We've shown this film to a few test audiences so far and what we've found is the 20-40 year old demographic who have used cannabis before absolutely love it, and the older crowd who hasn't find it less favorable, so keep in mind this is an edgy comedy documentary not for the lame of heart"
"Mile High -- The Comeback of Cannabis" premieres at the Mayan theater in Denver from July 8th to the 10th. So there you have it, if you like your movies a bit edgy and you love legal pot every now and then, smoke away!