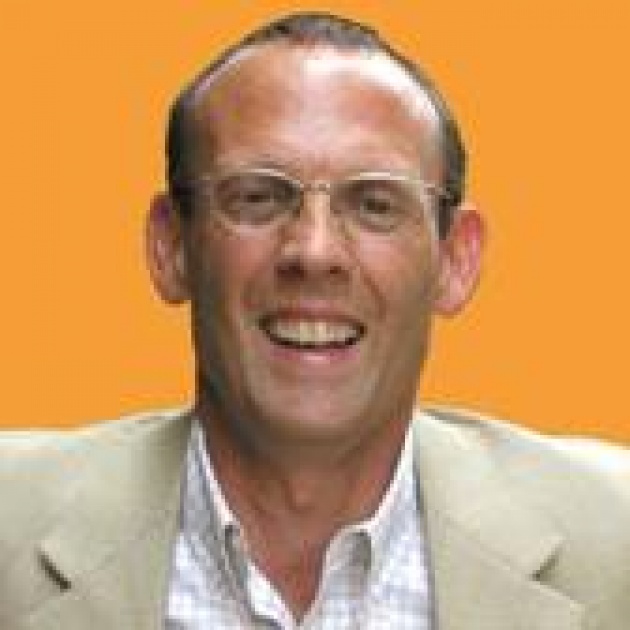 A recognized thought leader and frequent author, speaker and panelist, Steve Polo leads OPX's strategic direction. He has pioneered the firm's development of its Integrated Operating Environment solution, infusing the offering with his visionary thinking on improving business performance through the integration of people, tools and place with business operations and strategy. Clients who have benefited from Steve's expertise and guidance include Towers Watson, WorldSpace, Hilton Worldwide, BAE Systems, ABC News, , Sodexho, the City of Turku (Finland), the U.S. Securities and Exchange Commission, and the National Science Foundation, among others. Steve is active in a variety of community and professional groups, including the Economic Club of Washington, Vistage, Association for Corporate Growth, and World Futures Society. He also sits on the corporate boards of Global Impact, Daedalus Systems, Inc., and Founders Corps.
FA: How would you describe Global Impact's charity work?
SP: In addition to the millions and millions of dollars Global Impact has raised and distributed in its nearly 60-year history, Global Impact is pioneering an integrated approach to global philanthropy. Recognizing that both corporations and private citizens are looking for better, more effective ways to give, Global Impact designs end-to-end programs that help corporations build sustainable and measurable, charitable strategies that allow the companies and their employees a more customized and personal approach to giving.
FA: What is Global Impact's greatest strength?
SP: Assuring help for the world's most vulnerable people – there isn't a more inspiring or important mission. The old adage about one's character being most evident when dealing with those less fortunate than you – Global Impact has a very strong character - the leadership and staff of the organization demonstrate this character on behalf of the less fortunate people of the world every day.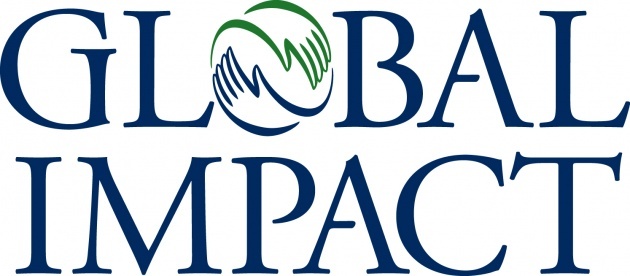 FA: What motivated you to join the Board of Directors? What about your personal background, interests and experience helps you advance the mission of Global Impact?
SP: A number of years ago, a client of ours asked our company if we would design a school for the Nelson Mandela Education Initiative. Of course, we said yes – we had always been involved in philanthropy at a small scale – and this was an opportunity to do more. The school was to be built southwest of Johannesburg (south and west of Soweto) and for those of you who have not been there, it is a desperate landscape. People are desperate for food, for work, for shelter, and for education - all at the mercy of forces and situations out of their control – truly vulnerable.
When the school was built, I realized that, while important, the school was not going to fix all the problems. What I did not realize was the impact the project had on the community. The school gave the local community (and their children) hope, a new identity, something just for them, and a place where their children's lives would be improved. When we presented the design, the local school board president, with tears in his eyes said: 'We have been waiting for this our whole lives."
My joining Global Impact was a way for me to help provide more sustainable ways to address these desperate global challenges and help make a difference.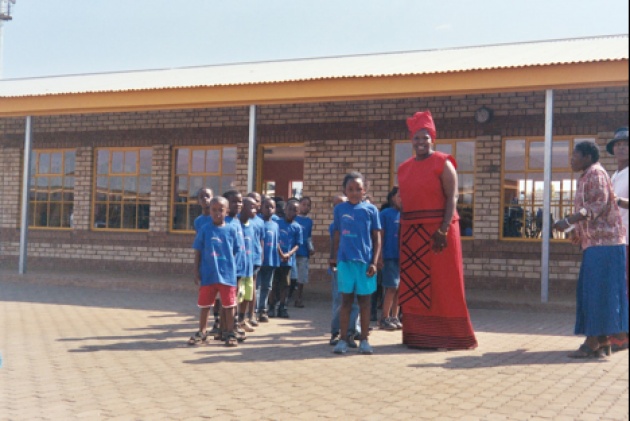 FA: What role do you think U.S. corporations and the private sector can play in the developing world? How can business and philanthropy mutually create an environment of corporate social responsibility and 'Sustainable Philanthropy' that benefits everyone?
SP: I just attended a lecture by an old friend of mine, John Hunter where he spoke about his "World Peace Game" (see John's TED talk, and his recent book 'The World Peace Game and other 4th grade Acheivements"). In this game, which he conducts every year, John's fourth-grade classes solve some of the world's most intractable problems and achieve world peace. What his fourth graders realize during the game is that without the cooperation of everyone, they can't build world peace. In the same way, if we do not come up with a way to cooperate on helping the world's most vulnerable people, a sustainable answer cannot be found. The key to winning the world peace game is the same key to developing a sustainable philanthropy: recognizing that we're all in this together.
Only with the help of both the U.S. corporations and the private-sector working together will we build a more holistic, effective and sustainable philanthropic climate. Currently U.S. corporations and the private-sector have been attempting to build, in their own way, this view of philanthropy, but it has been difficult. I believe that there is a place for an organization like Global Impact to provide the roadmap, and the 'glue' to build a more integrated view of global philanthropy- bringing people, companies and new programs together.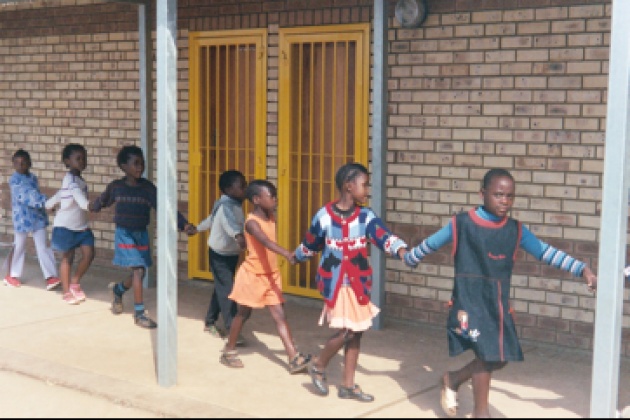 FA: How can charity and philanthropy benefit a corporation's employees and improve the bottom line for shareholders?
SP: Each company (and each individual) ultimately has to decide how important it is to act in a broader context – and how that might best be accomplished. Charitable giving customized by each company can help organizations be clear about purpose, and what it means to employees, partners, shareholder and all stakeholders to be a part of a that larger purpose. In today's world, working for purpose equals employee engagement, and employee engagement means better performance – and better performance is good for all stakeholders.
In a simpler vein – "do good' and 'good' comes back to you. Aside from the 'it's the right thing to do' sentiment, there is some compelling research by Raj Sisodia (author of "Firms of Endearment"), that suggest companies who actively practice a broader and more inclusive stakeholder relationship/corporate social responsibility strategy are more -successful!
The challenge for many companies is figuring out how to do it effectively – again, I think that an organization like Global Impact can be a partner to help companies build integrated, sustainable, philanthropic programs that produce results.
FA: What is your favorite success story of a Global-Impact program supported by the private sector?
SP: Choosing a success story is like choosing a favorite friend – each one has talents and character to celebrate that makes them special. All of Global Impact success stories are valuable and unique - we need them all!