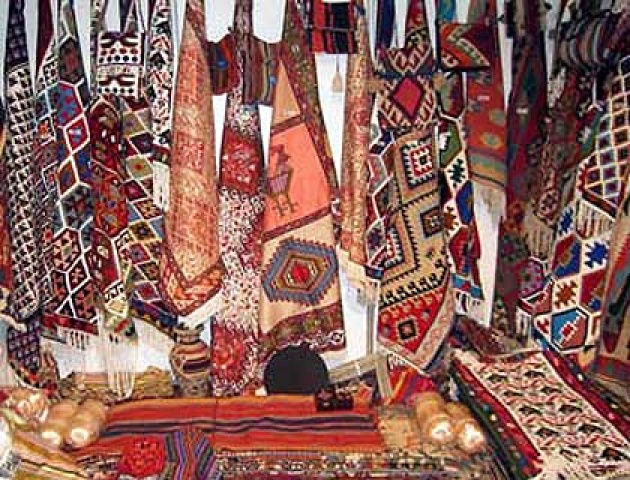 Kunduz businesswomen association said women's handicrafts have gained popularity overseas.
The handicrafts include traditional clothes, carpet weaving, embroidery, bead weaving and leather braiding.
According to the association in Kunduz, their products have been sold both in local markets and foreign markets, where they have been exhibited as well.
Head of the department Muslima Walji said about 100 pieces of the handicrafts were displayed at an exhibition in Dushanbe, Tajikistan, where thousands viewed the products and some sent their orders for handicrafts to the association.
Situated in the North of Afghanistan, Kunduz shares a border with the neighboring Tajikistan.
The association called such exhibitions important for enhancing Afghanistan's handicrafts business.
Within the framework of the Afghan Chamber of Commerce and Industries, the association was established in 2009 and currently employs almost 1,000 Afghan businesswomen.
"Kunduz women's handicrafts are gaining recognition in the international markets. Many of the women in the association have become self-sufficient," said Muslima Walji.
Meanwhile, businesswomen Nadia said local demand for traditional outfits has been declining.
"Before, people from my province used to buy a lot of hand-made traditional clothes. However, today the import of modern clothes has hit our business hard."
Nadia urged the association to increase their efforts in finding markets for women's handicrafts.
Muslima Walji said the association is planning to establish an industrial park for Kunduz businesswomen that would positively impact the sales of the handicrafts.
She added that the association would launch an exhibition for the women's handicrafts on the 8th of March, which coincides with the international women's day, to help boost their sales.