Hello Everyone,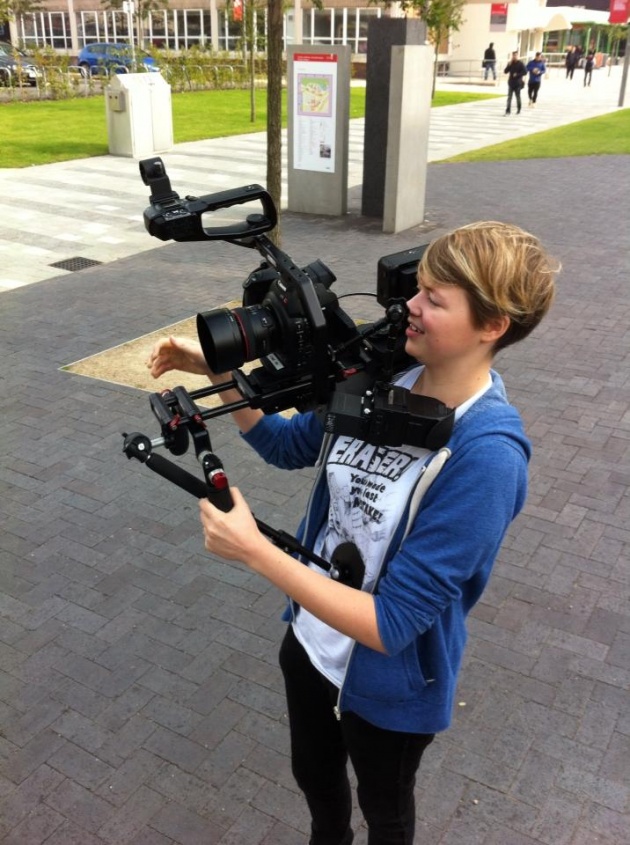 My name is Sophie Piggott, I am twenty year old film student from Shrewsbury Town.
I am currently studying Media (Film) Production at Staffordshire University in my final year and so far its been an incredible experience, I can't even begin to rave about how great the University has been to me, it doesn't look like much from the outside but on the inside there is a great deal of passion for the subject and incredible talent, not only from the students but the lecturers as well; but anyway, we're talking about me.
I grew up making films with my brothers in the garden, of course they were only to make us laugh but a real passion for film making grew out of it. I then moved on to studying film at Shrewsbury College of Arts and Technology for 2 years and then Staffordshire University where I am now.
Over the past 2 years I have made 6 films and I am in the process of making the 7th. After learning all the different elements of film production I have developed a passion for documentary and I intend to pursue documentary film making as a career in future.
Other than film making I enjoy music, I play a variety of instruments but I class myself as a bassist. I also spend my time reading, running, writing and supporting my football team Shrewsbury Town FC.
I will keep you updated on my future projects so please take a look at my films and let me know what you think.
Thanks
Sophie