by Jasmine Davis

It doesn't matter whether you're a woman or a man. If you're interested in female empowerment and filmmaking, social media should be your go-to strategy to making sure your story is heard. Elaha Mahboob recently wrote an article here on Film Annex that outlines why social media is so important for female empowerment.

She points out that social media gives women in Afghanistan and around the world a chance to "promote more in their life and stands on their feet." The Afghan Development Project builds connected classrooms and use the Examer platform to teach students basic social media concepts and offer them micro scholarships that they can use to continue their Afghanistan education in technology and perhaps even filmmaking.


Social media gives filmmakers a chance to expand their work beyond an online video platform. Film Annex offers filmmakers the chance to showcase their work while also sharing their values through blog posts or even via film. Because Film Annex works around the globe, this is the perfect venue for
women in Afghanistan
and other countries in Central Asia to experience female empowerment. By earning money for writing blogs and uploading videos, they're better able to take control of their lives.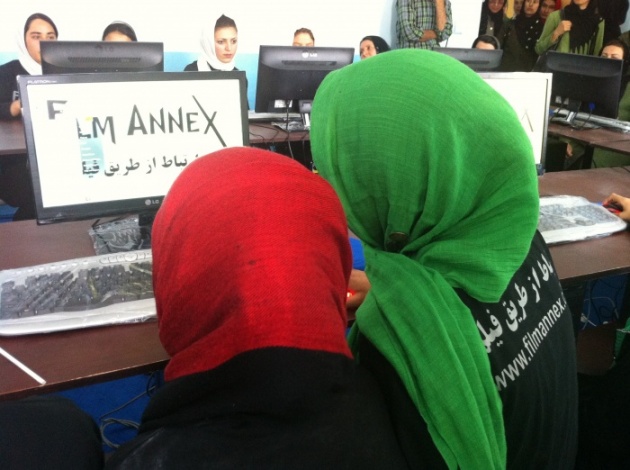 In a post-2014 world, this is even more critical. Helping women achieve female empowerment by giving them control of their own money, and therefore, their own lives, is a wonderful goal. Sharing your stories and the stories of others around the globe via social media works as a two way street for filmmakers. You're better able to share your work, while people in other countries can benefit from advertising revenue. You both win! Plus, when you experience others' stories and films, you can get inspired - so the community gives back to you!

Social media platforms like Film Annex are fantastic for female empowerment. Although the concepts may seem complex, it's actually quite simple: When you share your work online, everyone benefits! From women in Afghanistan getting advertising revenue and money from blogging about films to filmmakers in countries around the globe getting access to an online video platform to share their work, there are so many great things about Film Annex and social media in general.