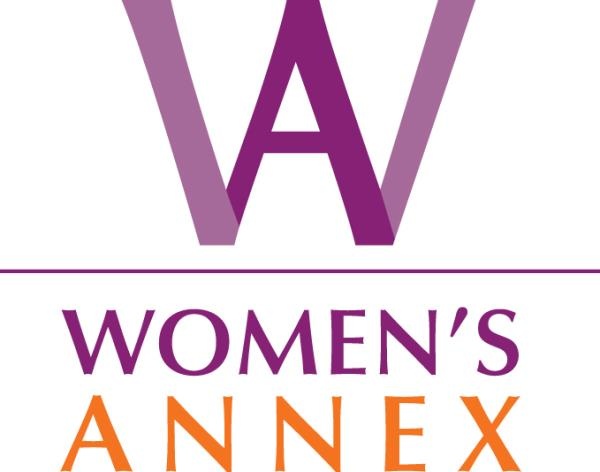 In the next couple of weeks, there will be dramatic changes on www.WomensAnnex.com. They include:
The "gamification" of Women's Annex (and Film Annex) where the platform will start to tell our registered users how to increase their "BuzzScore" which increases their revenues paid by us at Film Annex/Women's Annex.
The BuzzScore will fully integrate BOTH Film Annex and Women's Annex films and Blogs into the BuzzScore numbers. Right now, the BuzzScore is focused on Film Annex.
The Community Page at Women's Annex will go live and the women of #CentralAsia and developing nations will have a true "home" for their writing and films to shares their ideas and express their opinions with the world and GET PAID FOR CONTENT CREATION - #PayForContent. Here is the current Community Page at Film Annex.
That is ALOT of changes in a short period and it has and will create confusion. It is not just Afghanistan, Pakistan, and #CentralAsia, it includes my son Dylan Sweeney (pictured with Roya Mahboob and Fereshteh Forough in Newport, Rhode Island) who asked me yesterday:
"How can I make more money on Film Annex?"
First off, Dylan should study the BuzzScore, how it works, what it means, and how he can increase his BuzzScore:
Next, Dylan Sweeney needs to create a vision of what he wants to write about and create films about. Dylan Sweeney has a BuzzScore of 23 as of November 3, 2013, so he has ALOT of work to do to catch up with Mike Sweeney who has a BuzzScore of 63 on the same date :) (For the record, my BuzzScore $$ get donated to the Women's Annex Foundation, and other charities that Francesco Rulli and I support.)
What makes Dylan Sweeney unique to the world is what will resonate with a loyal following on Film Annex/Women's Annex, and this will give him a higher BuzzScore and higher $$. Dylan Sweeney is a high school senior who was recently accepted to college at the United States Naval Academy and he is a USA nationally ranked squash player. He has played squash in England, Scotland, Italy, and Germany, and he has performed in Gilbert and Sullivan theater festivals with his Aunt Pamela Bilik. Finally, Dylan Sweeney has an Autistic brother Dustin Sweeney, and his relationship with his brother certainly makes him unique in the world. I give him credit for expressing this relationship with Dustin in his first Blog at Film Annex. It is a good start, but lots of work needs to be done by Dylan Sweeney on and off of Film Annex/Women's Annex.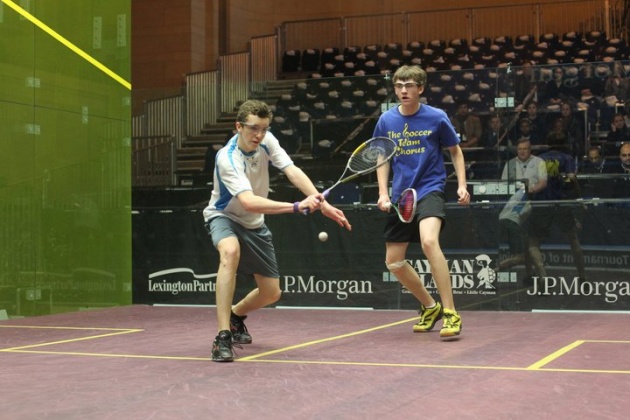 Dylan Sweeney playing squash at Grand Central Terminal in New York City
Squash is VERY popular in #Pakistan and I would guess that Dylan could find some interested squash players among the 4200+ current users from Pakistan registered on Film Annex.
Find your niche and celebrate it to the world here at Film Annex and Women's Annex and use our #PayForContent model to help fund your passions! In New York we have our trendsetters, artists, filmmakers, marketers, etc and in Central Asia, we have the budding versions. Profiling our Bloggers and Filmmakers allows us to identify key trending items and cover them for potential long-term and short-term traffic. It gives us a way to cover relevant information that can warrant new users, new advertisers ($$) and new corporate brands. Unlike most on-line platforms on the internet, we share advertising revenues with our content creators via our BuzzScore and #PayForContent business model.

Topics that our advertising networks like include:
Detailed profiles of members in USA
Detailed profiles of members in Central Asia
Afghanistan and Pakistan Daily News and Updates In Culture
Pakistan and Afghanistan Daily News and Updates in Politics
Central Asia News in Culture
Central Asia News in Politics
Cultural News / Reviews [Movies, Books, Games, Shows]
Film Annex Film and Blog Reviews [Critique of films and content on the platform, we need your REAL opinion, but be constructive]
Featured Writing - coming in 2014
The BuzzScore is set up to measure the above.
In a new video by Filmmaker Semyon Maltsev, we explain Film Annex Picks - our way of highlighting Film Annex's best filmmakers and how it helps their BuzzScore. Film Annex Picks is a great way for filmmakers to get more exposure for their films, since the films are featured on the homepage.
Wondering how you can get your Blogs and films featured on Film Annex and Women's Annex? It's simple - just make a great, high-quality film or Blog on the Film Annex or soon Women's Annex platforms, and then promote it to YOUR Social Networks.
Our Editors then choose the best and most Buzz worthy films to highlight, meaning more users see it. You'll earn more revenue from the increased exposure, helping you to make more fantastic films and Blogs. It really does work, and here is a list of examples, please study them to see what works:
Top BuzzScore Performers at Film Annex
Another key to getting chosen as one of the Film Annex Picks is Social Media promotion. After all, having one of the best films around doesn't matter much if people aren't seeing it. After you've put your film and Blog on Women's Annex and Film Annex, start sharing! Promote your film, show off the processes behind it or show off your cast and crew. Social media is a great way to build your BuzzScore (study the model) - LinkedIn, Tumblr, Facebook and Twitter are all great places to promote your work.
Could YOU be the next Film Annex Pick? Make a great film or write a great Blog, get social and perhaps you could be the next featured film through the Film Annex Picks program!
Make more money with our #PayForContent model.
Watch the Film Annex Picks video.
Finally, I have many followers in Afghanistan, Pakistan and elsewhere. Please tell me below the direction that YOU want to take? Is it sports, films, politics, women's empowerment, Judo matches, or college basketball (me :). Please comment below and we can share ideas on direction for how you can create more $$ with a higher Buzz Score.
Ciao from New York City Marathon Day: