Today I am Going To talk about my Job like my passion. I am doing two Job as a same Time some one like as a teacher in middle class school and other time spend for earning this site I mean bitlanders. Its not difficult for me Because i Love my Job.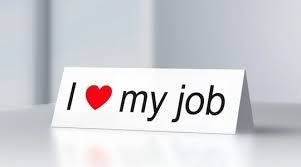 As much pain as I am to be at work today I really do love my job. I am a middle school math teacher. I teach at an amazing school with great students, and an even better staff. For the most part, the staff members feel like a close family. I have had so many of them check up on me after staying home sick yesterday. They are genuinely caring people.
It sure makes it easy to get up and come to work when you enjoy your job. I feel bad for people who don't care for their jobs.
There is an old saying, "find a job you love and it will never feel like a job." That's how I feel about mine!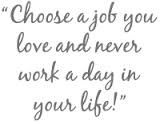 That is so lovely! It is great to hear about someone loving their job. I am working on that. feel better and keep loving that job!!
I love my job also! Grade 5 teacher in a private school. My colleagues are definitely my best friends! Part of what makes my job so enjoyable!