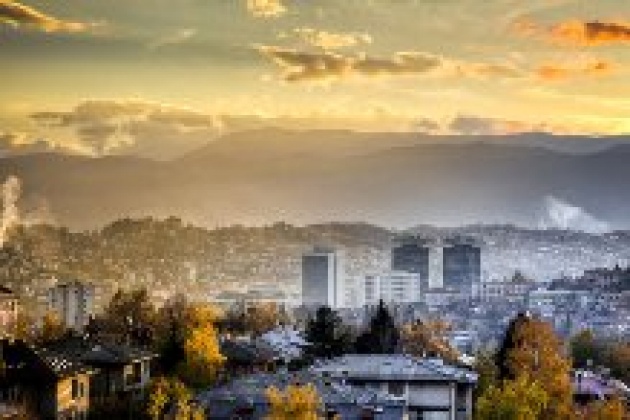 Around the Globe, the world celebrates International Children's Day on 1 June, 2012. While individual countries have specific targets - Nigeria to eliminate childhood killer pneumonia, China to recognize child health in rural areas and of migrant workers, there is room for improvement in all disciplines: health, culture, law, sports, and education.


Diplomatically Incorrect's guest writer Naida Sekic, from the Bosnian diaspora now living in Sweden, just completed her first year at the University. She says, "University is truly amazing and I am so blessed to be able to pursue academic studies, especially knowing that there are so many kids out there who struggle like crazy to get in to university. I feel like I'm in the process of understanding the value and importance of education -what it means to be educated and the role of knowledge and education in our lives. It's a beautiful thing and I pray that all people get the chance to educate themselves and make something of themselves."


It seems an appropriate day to present her essay: "The More I Know The Best I Believe."


-- Brought to you by Susan Sacirbey and Diplomatically Incorrect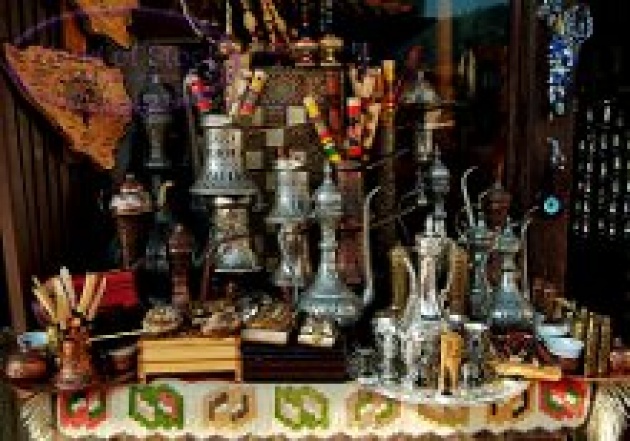 THE MORE I KNOW THE BEST I BELIEVE, By Naida Sekic

Follow Naida on TWITTER @SrcePutnika




Sarajevo at sunset is absolutely breathtaking as the sun gently strokes the mountains of Igman, Bjelašnica, Jahorina and Trebević before whispering sweet dreams. I can imagine people reading the arts of Selimović and Ibrišimović, perhaps even discussing Dostoyevsky and Tolstoy while enjoying the lovely scent and the fine taste of freshly ground Bosnian coffee. On the tram, older men are heading home after a day of chess in the local park between the School of Economics and Business and the Orthodox Church. The main streets of Marshall Tito and Ferhadija are filled with girls and boys in love. The streams of Miljacka sing to the stars above who so kindly shed a thousand sparkling lights. This is my Sarajevo, my Bosnia – one of the greatest loves of my life. My heart fills with inexplicable warmth whenever I walk her streets or gaze upon her beauties.


There is more to Bosnia than war and poverty. A contrario, she is one of the richest nations in the world. Bosnia and Herzegovina is the heart-shaped land with a thousand waters and greeneries that lies in the heart of Europe. The riches of diversity in natural resources equal the riches of diversity in religions, cultures and peoples. The diversity of humanity makes for the gold of Bosnia and Herzegovina. Or at least it should. It should because it can. Unfortunately, the Aggression of 1992 to 1995 seems to have taken its toll on the idea of a multicultural Bosnia and Herzegovina. Grand possibilities and potentials for empowerment and improvement of the greater collective society do indeed exist. However, such qualities must be respected and acted upon if one cares for improvement. In order to take advantage of these assets, the state must look to solve one of the core issues of the crisis – the educational system in Bosnia and Herzegovina.

The future of a country lies in the hands of her children; this means that investing in children is absolutely crucial for the development of a nation. Instead of working toward a better tomorrow, authorities and institutions of various kinds propagate, directly as well as indirectly, disunity. According to Unicef Bosnia and Herzegovina there are, "separate education systems are based on political and religious/cultural division promoting ethnic separation and distrust." Rather than creating new possibilities and making room for dialogue, the consequences of war haunt the children of Bosnia and Herzegovina as it creates barriers and hinders the growth of healthy relations between different ethnic groups. Additionally, "many schools in Bosnia and Herzegovina still reflect the ethnic tensions that triggered protracted armed conflict in the region in the mid-1990s. They are divided into `two-schools under one roof´ and mono-ethnic schools, where children are segregated based on their ethnicity or nationality in mixed regions. In these schools, children attend separate classes and have no interaction with students outside their own group," says Taleen Vartan for Unicef Bosnia and Herzegovina.

Such segregation paves the path to an ambiguous and shattered society given that children and youth are taught to perceive one another as 'us versus them'. Also, such politics undermines and disregards some of the most important traits of democracy, namely, equality and freedom. First, the virtue of equality is subverted when the educational system in Bosnia and Herzegovina separates children by making two schools which are to represent the two major ethnic groups of the place at heart. In other words, the right to equal schooling is taken away as different schools follow different ideologies. Second, the virtue of freedom is neglected as youngsters are taught to not interact with each other. How is one to learn to live together when not allowed to be together? Such realities dishonor the democratic rule as well as hinder the healing process of the country at large. Also, three different versions of right and wrong, good and bad prevents Bosnia and Herzegovina from teaching the values of respect and diversity as the tragedies of the past continue to haunt the present.

Ultimately, the disgrace of various forms of indoctrination and the severity of feeding young people with ideologies that go against the principles of democracy must cease if Bosnia and Herzegovina cares to make a better and secure future for her children. The time has come "to escape the mental, social, cultural and religious ghettos" that we have created for ourselves and practice the democratic virtues of peace and justice for a better Bosnia and Herzegovina!









Become a Facebook Friend: "Susan Sacirbey" & "Diplomatically Incorrect"




Follow on TWITTER @DiplomaticallyX



 

See our Online Video Platform and Current News Event Articles "Shakira in Jerusalem," diplomaticallyincorrect.org/movie/shakira-in-jerusalem/27486 and "Shakira - Girls Educate," diplomaticallyincorrect.org/movie/shakira-girls-educate/29247


"Ignorance Is a Choice" diplomaticallyincorrect.org/blog_post/ignorance-is-a-choice/52598


See more at our Popular Video Blogs & Current News Event Articles – diplomaticallyincorrect.org/c/bosnia