Admission Procedure

Admission to the school is made once a year. Age limit for registration of kid is between the age of 4 and 5.Admissions to the classes other than Play Group / Nursery are granted on the basis of written examination and oral tests. Entry test are held in 1st week of April every year.



Class Age Limit

Play Group
3 Years
to 3 ½Years
Nursery
4 Years
to 4 ½ Years
Prep
5 Years
to 5 ½ Years
I
6 Years
to 6 ½ Years
II
7 Years
to 7 ½ Years
III
8 Years
to 8 ½ Years
IV
9 Years
to 9 ½Years
V
10 Years
to 10 ½ Years

Eligibility Limit

Age eligibility limit up to XII class can be derived from the above rules. Date of birth once entered in the "Admission Form" will not be changed.
Therefore it is essential that at the time of filling Admission Form, the following documents are required:
i: Previous School Leaving Certificate (SLC).
ii: Birth certificate from Union Council
iii: Nadra Form B.
Iv: NIC Photo Copy of Father.

Latest Announcements

New Admission has been started
January 26, 2015

New Admission has been started
January 26, 2015

New Admission has been started
January 26, 2015
Inquiry Form
Name * E-mail * Telephone * City
Message Submitclear
Syllabus

Best syllabus makes learning more effective "keeping in mind this expression, the Board of Governors and Advisory Board has adopted an immaculate syllabus in the light of its deep observation.We have adopted curriculum under the instruction of Federal and Provincial Govts. for high and inter level, however, from Nursery to 7th class the syllabus of AFAQ series has been selected.AFAQ is not only providing quality text books all around the country but it is also a leading Education Research Institution. This updates textbooks with innovative approach in accordance with the requirements of modern era. It also has well versed and seasoned expertise who hold teachers training program periodically. Therefore we got affiliation with AFAQ to cope with the new challenges in the field.
We have also affiliated our institution with Islami Nizamat Taleem, a leading institute working to bring private educational institutions to coordinate and provide them teacher training programme and help them in good schooling.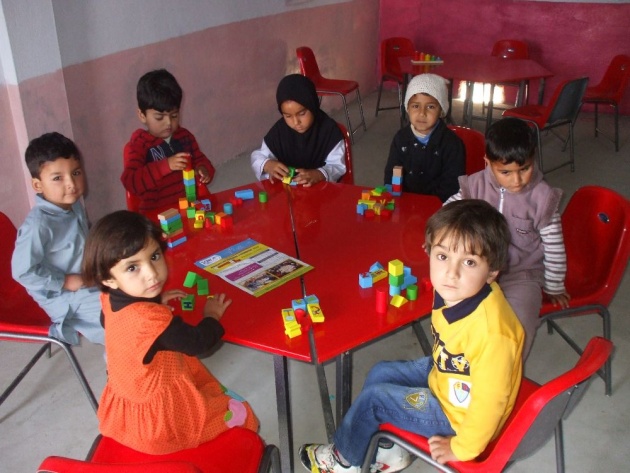 School Transport

By the grace of almighty Allah, IQRA Hoti provides pick and drop facility to almost every nook and corner of Mardan with affordable charges. Three buses have been assigned the duty to serve the people of Mardan. With regard to school transport parents are requested to cooperate in the following matters.
Registration for transport is allowed for the whole year. To give registration for a month or two is beyond the power of institution. Parents have to pay transport dues for the whole year.
School provides pick and drop facility but parents are supposed to arrange their own vehicle if some day school bus is out of order. School tries its level best to avoid such mishap. Therefore parents have to be patient and polite if it occurs unfortunately.
Every student is liable to wait on particular bus stop, ten minutes before the given time. If a student is not present there at appointed time bus will not wait for him/her.
If a student misses his bus on account of certain reasons, school is not responsible to carry him/her to his home, however it will inform parents and provide maximum assistance.
In case of any complaint transport incharge is to be approached well in time and not the driver.
Incase of any complaint against student, transport incharge is to be contacted not particular student.


Magazine RUMOOZ-E-IQRA

Our hearts are filled with extreme gratitude to Allah who enabled us to arrange lovely bouquet of precious and creative efforts in the form of "Rumooz-e-Iqra yearly. We wish our learners may further get their articles refined upto the required level because there is always room for improvement. It's hoped that our Juvenile writers may reach the height of excellence through this process in time to come. We focus on creative writing because it leads the young writers to read books other than course books, extending the horizon of their knowledge. The articles written on diverse topics covers a wide range of subjects: religion, science, social problems, customs, manners, moral, behavior, golden sayings and comic dialogues. They comprise of both serious and satirical nature from which reader can relish the dish of his taste.


Library

To improve the intellectual capability and overall efficiency of the students, the school/college has a collection of more than three thousand books consisting of Tafseer of Quran, Seerath, History of Islam, Pakistan Movement, Urdu & English Literature and Language, helping books related to the course, reference books and major periodical & daily News Papers are also available. Libarary is subject to improvement every year.


Tuck Shop

A well furnished retail fair price store is located in the mid of school where all type of stationary and every kind of confectionaries and other edible items like kabli polao, cholay, somasa etc are available to the students in their break and recess. Quality and prices are strictly checked.


MEDICAL AID

A well furnished retail fair price store is located in the mid of school where all type of stationary and every kind of confectionaries and other edible items like kabli polao, cholay, somasa etc are available to the students in their break and recess. Quality and prices are strictly checked.





Laboratory

A full fraught science laboratory is also formulated for the students of 9th to F.Sc level where they carry out practical work and experiments in accordance with curriculum.Especially work have been started in all science subjects, given tasks to the students in form of models in projects that they may use mental Three good Badminton courts have been developed recently. In this field (sports facility) IQRAHoti Mardan is incomparable and unparallel in private sector in the area


Sports

By the grace of Allah we have more than 14 Kanals area for sports facilities. Grounds are available to play Football, Cricket, Volleyball, Badminton and Athletics.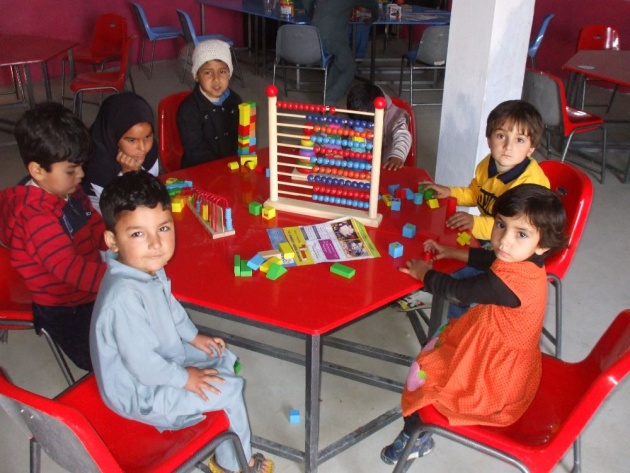 COLLEGE UNIFORM & SCHOOL DRESS

To bring uniformity amongst students, all the students are required to wear uniform as mentioned below. It must be worn by the students in all School/College functions, lectures, examinations, competitions, and on all such occasions as the authorities may direct. Uniform is compulsory
whenever the students visit the School/College either taking the classes or not.


COLLEGE UNIFORM

Summer Uniform

Uniform (April – October)
White Kameez & Shalwar
Black Socks and Black Shoes



Winter uniform

White Kameez & Shalwar
Black Socks and Black Shoes
Dark Blue Sweater & Coat
Black Socks and Black Shoes


School Dress

The prescribed school dress, according to the occasion, will work inside the school always.Tie pins, rings, lockets, chains and other ornaments are not allowed. School/College administration will not be responsible for any loss of precious items and cash.Keeping in view the Islamic & social values of the areas, we have adopted a valuable dignified uniform.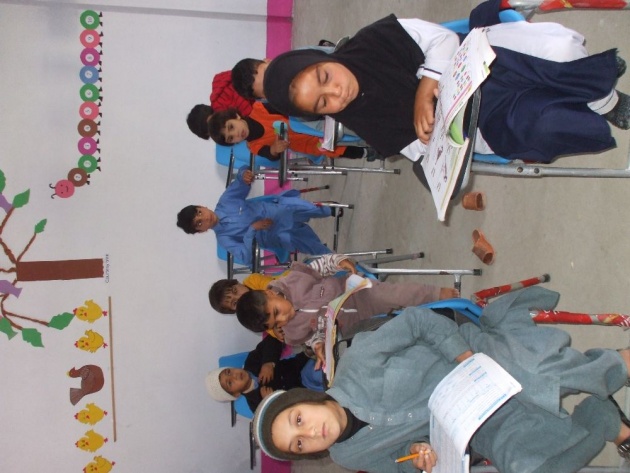 Boys

Sky Blue Colour Shalwar Kameez.
Black Socks
Black Shoes
School Badge
Dark Blue Sweater and coat in winter (1stNov: to 15th March)

Girls

Dark blue Kameez with white Sleeves & white Shalwar
Black Shoes
White Socks
School Badge
white Colour Scarf / Dopatta in summer (April – October)
Dark Blue Sweater and coat in winter
with Dark blue Chaddar (1st Nov: to 15thMarch)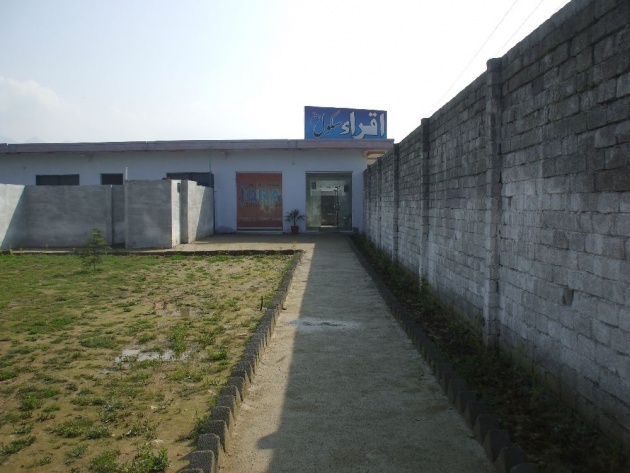 About Iqra Hoti School Mardan

Establishing the IQRA Hoti Mardan in 1998 was a response to the exigency of good schooling in the area. By the grace of Almighty Allah, within a short span of time, IQRA Hoti Mardan has become a glaring example of excellence amongst contemporaneous schools and colleges of the circuit and is being considered as a trend setter for Quality Education in the surrounding which is a clear manifestation of our wholehearted commitment to this cherished mission.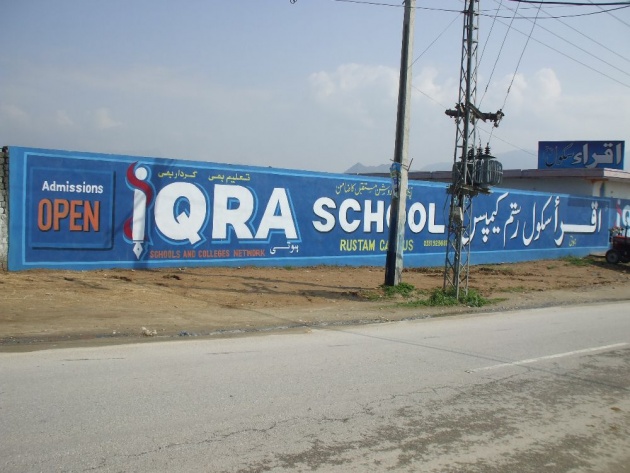 IQRA Hoti Mardan is managed by a governing body and patronized by an Advisory Board, highly decisive policy making authorities to permeate all the issues and matters of the institution concerning syllabus design, teachers selection criteria, salary of the staff, fee structure, teachers training. It devises strategies relating to Mental & Physical development of the students and is playing pivotal role to establish an Islamic society in the country.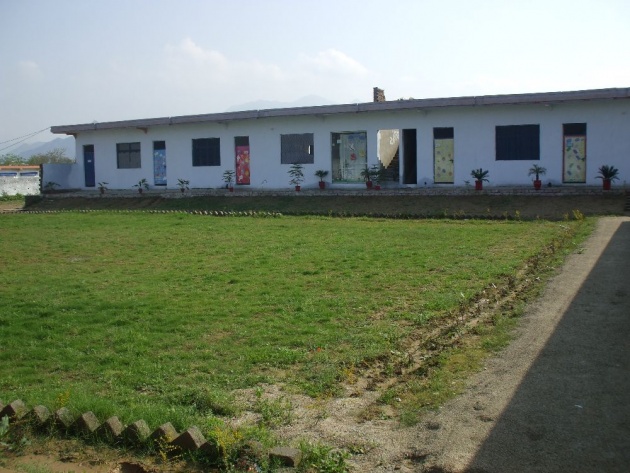 Keeping in mind the long experience of more than 25 Years in the field of Education in Private Sector, we are in a position to facilitate other schools and to convert the school into a network.
It has been a persistent demand of our close friends that they may be facilitated in existing schools hardships, and to convert the school into a network and expand it to other parts of the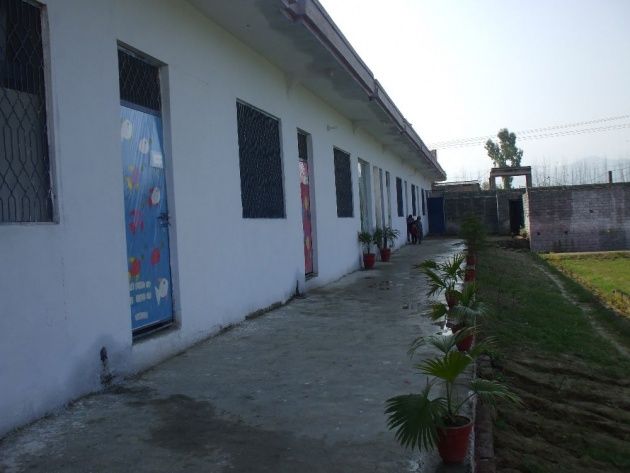 Objectives:

Good schooling, Islamic Education and Sound Character building are our most significant and weighty objectives.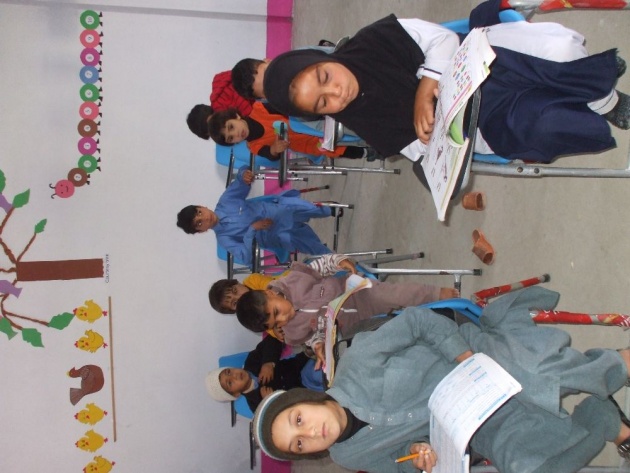 All our plans and policies focus at a point that education and character building both are inseparable so as one reinforces the other and the glory rests in thriving both superlatively well. For this purpose, we are devising programs to impart education of articulate nature, provide the richest possible environment to learners to flourish.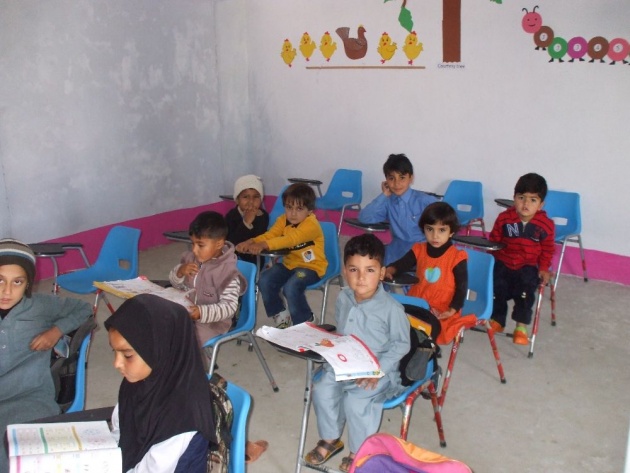 Character is the disposition of a person, made up of beliefs, values, skills and traits.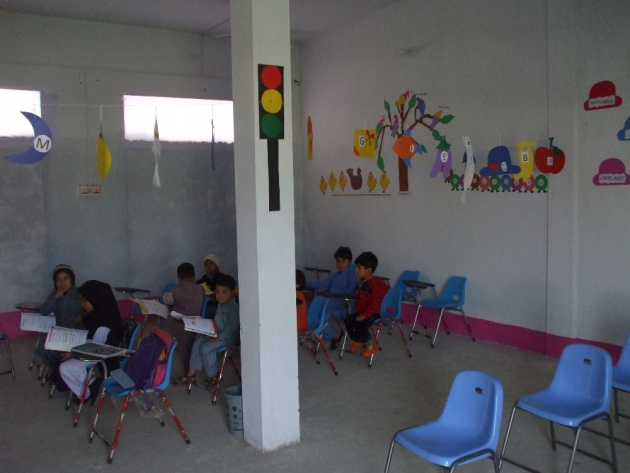 Beliefs are the deep-rooted feelings that a person holds dear
Values are attitudes about the worth of people, concepts or things.
Skills are the knowledge and abilities one gains throughout his/her life.
Traits are distinguishing qualities or characteristics of a person while character is the sum total of these traits.