After visiting the Davao Crocodile Park, our next destination was supposed to be the D'Bone Museum Collector then the People's Park. However, we decided to buy a boat ticket first going to Isla Reta Beach Resort where we spent our night there then head back to D'Bone Museum Collector. Unfortunately, when we arrived at Sta. Ana port, we found out that the last boat trip is about to depart. The schedule was moved unexpectedly which made us decide not to visit D'Bone Museum and People's Park instead.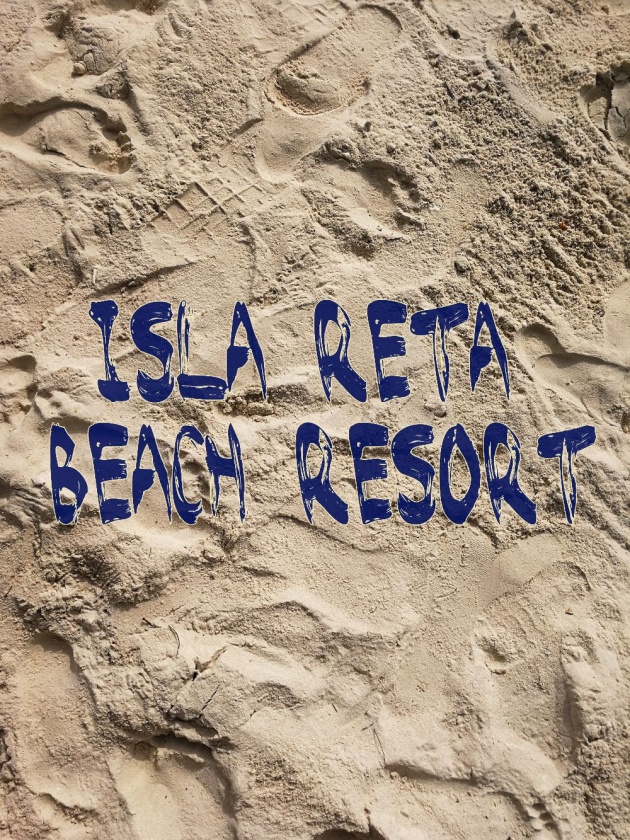 Image Credits: Caryl Keen [kneelyrac]
ISLA RETA BEACH RESORT
Isla Reta Beach Resort is located at Barangay Sta, Cruz, Talikud Island, Davao del Norte, Philippines. Talikud is a Visayan/Cebuano which means "back" because Talikud Island is seen at the back of Samal Island.

Image Credits: Caryl Keen [kneelyrac]
Isla Reta is famous for its untouched sea kingdom, beautiful and serene beach with its long stretch of fine white sand. The turquoise water invites every tourist to have some plunges and splashes. The island boasts its naturally beautiful corals with the marine creatures like the school of fishes, sea urchins and a lot more. The sunrise is exquisitely beautiful so better wake up early and witness the beauty as the water sparks while the sun rises.
HOW TO GET THERE?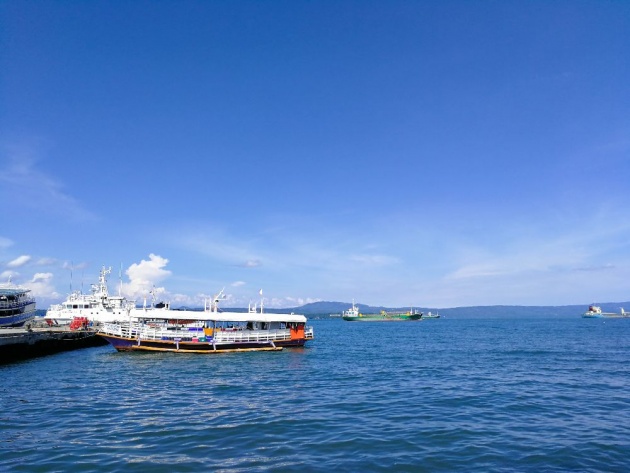 Image Credits: Caryl Keen [kneelyrac]
From Davao City, just go to Barangay Sta. Ana Pier. It takes 45-60 minutes to arrive from Sta. Ana Port to Isla Reta. A white fine sand welcomes you together with the turquoise water that sways to and fro. A cool breeze will surely freshen up your tired body. I didn't expect that this island has plenty of tourists. It's either the island always attracts tourists or it was a peak season when we went there.
Video Credits: kneelyrac via Bitlanders
ACCOMMODATION
The cottages were already full, even the rooms and the rest house. A reservation should be made beforehand to secure a room. But, if you want a camping vibe on an island, then you can rent a tent with pillows and a foam and set it either under the towering coconut trees or along the shore. You can also rent a table and chairs where you can place your foods and eat there.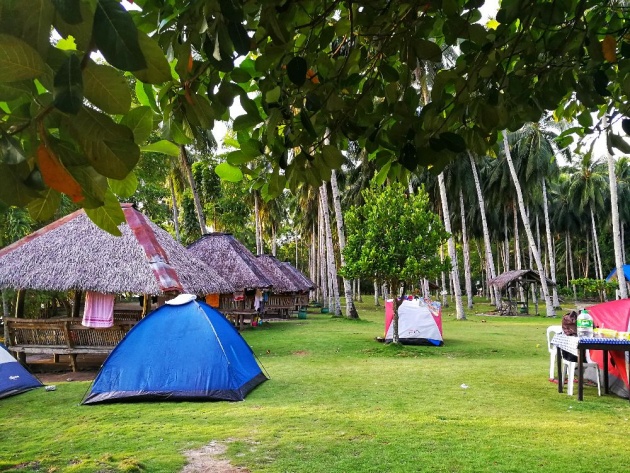 Image Credits: Caryl Keen [kneelyrac]
Even if we were on an island, it was really hot inside the tent so I decided not to lock the tent and place my feet outside the tent. But, I also think it's good that we weren't able to reserve a room and had tents instead because when it was nighttime, the stars were all I can see, The place is really peaceful and relaxing where you can feel the sea breeze and hear the sound of the crickets and the sound of waves though there were laughter, music, and singing but still a good place to relax and loosen up.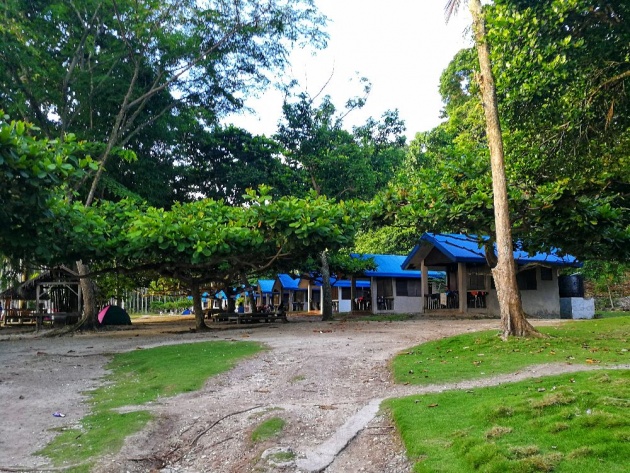 Image Credits: Caryl Keen [kneelyrac]
PLACE
The place is really spacious. Even if there were lots of tourist at that time, still there's enough space for leisure and other activities like playing volleyball. On the right side of the island facing the sea, there is a good spot where you can have an Instagram-worthy post. Sadly, I wasn't able to go there since I chose not to wander around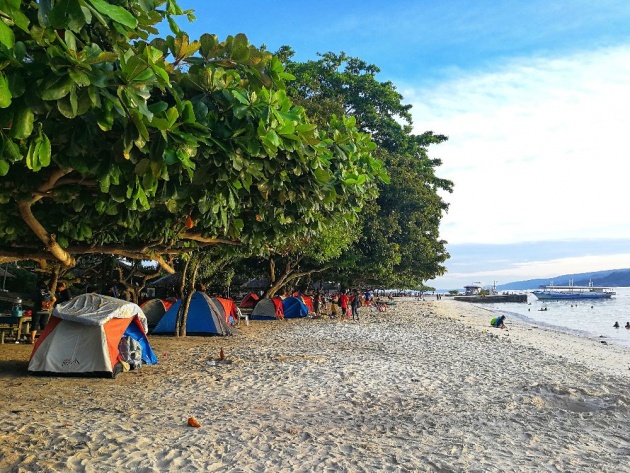 Image Credits: Caryl Keen [kneelyrac]
Isla Reta has comfort and shower rooms. So for those who will stay overnight and will just rent an open-cottage or a tent, then you can use the common comfort room and shower room. Expect that when you wash your face or brush your teeth, you will taste the saltiness of the water.
FOOD
The island has only one store or canteen. Expect that the goods are in high price. Even the foods are a bit pricey still, it tastes really delicious. You can also grill a fish in the grilling area since the store sells fresh catch fishes and even charcoal. Or, you can request to cook it for you. You can actually bring your own food except for the soft drinks, liquor drinks and Lechon (pork). The resort has corkage fee for these three so better buy the drinks there but if you are celebrating big events like a birthday or reunion, then you will have corkage fee for the Lechon.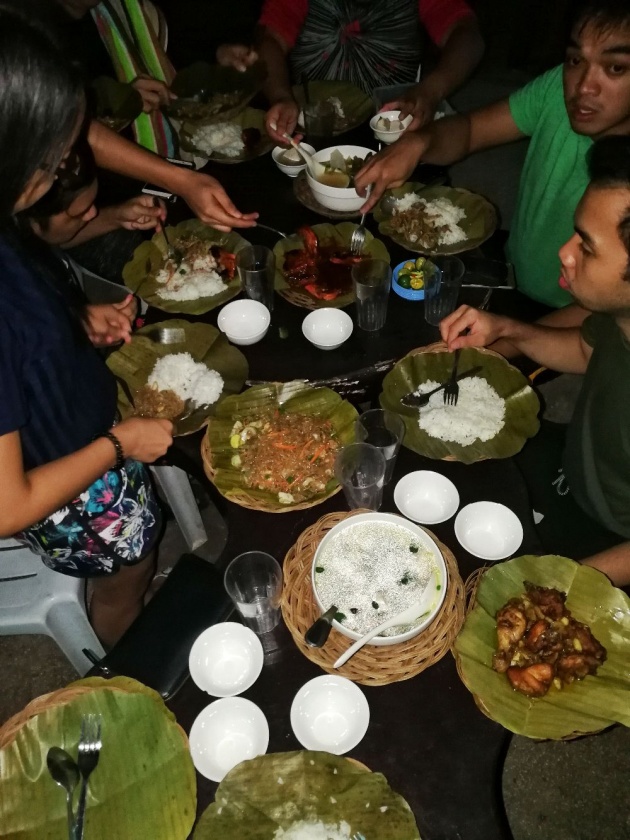 Image Credits: Caryl Keen [kneelyrac]
AMENITIES
Open cottages
Dormitory
Rooms for couples or for family (available both in concrete and native)
Function hall
Pavilion
Canteen/Stores (fresh catch fish available)
Grilling areas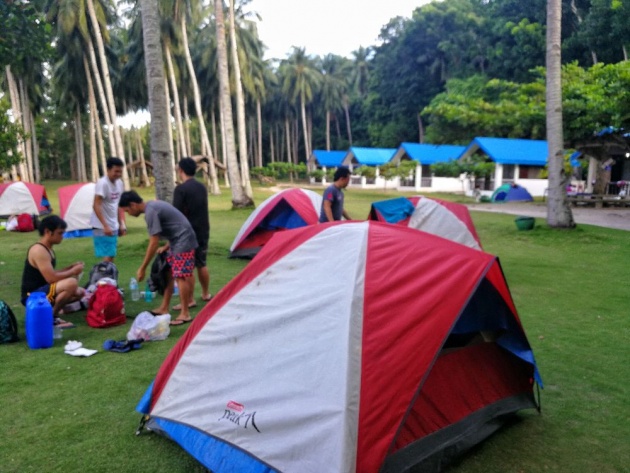 Image Credits: Caryl Keen [kneelyrac]
TRAVEL TIPS
Based on my experience, here are some tips and advice for you if you want to visit Isla Reta Beach Resort:
Products including the foods in Isla Reta is pretty expensive. Bring food that is enough for your stay.
Liquor drinks, soft drinks and Lechon (pork) have corkage, so avoid bringing these foods. Just buy from the resort's canteen unless you are throwing a big party there.
Freshwater is scarce at the resort. As mentioned, the wash-up water is a mixture of freshwater and seawater which means it is pretty salty. You can either bear the salty water or set aside a liter or two of bottled water for wash-up.
The boat going to Isla Reta may change without prior notice. I suggest you need to come really early to secure a ticket and not to be left behind by the boat.
Lately, tourists keep on visiting Isla Reta. If you want a room, it is better to make a reservation ahead of time.
To avoid causing public disturbances, obey the resort's rules and regulations like swimming is until 9:00 PM only, avoid making noise after 10:00 PM. In this case, my friends and I were guilty on this part because we played until dawn.
For tent users, there are not enough lamp post in the island. In our case, we used one of my classmates' phone as a lamp.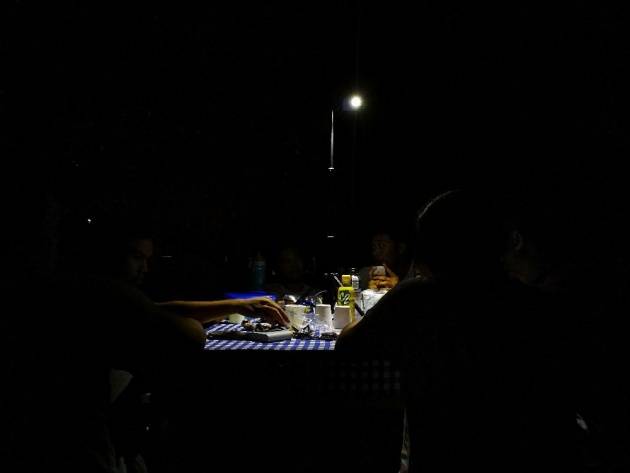 Image Credits: Caryl Keen [kneelyrac]
Sunrise At Isla Reta
Video Credits: kneelyrac via Bitlanders
VERDICT
I wasn't able to witness in its full glory the Isla Reta, but I can still conclude that Isla Reta Beach Resort is really good for relaxation where you can enjoy the sea breeze, the turquoise water, the long stretched fine white sand and of course, the sea creatures.
There might be plenty of tourists or visitors if you go there but still, you will surely enjoy the place. Also, it is not yet fully developed, like a virgin island, and it's really a good thing for me.
For me, it's a 4 out of 5 stars so yes, I will definitely love to stay overnight in Isla Reta again.

Image Credits: Caryl Keen [kneelyrac]
~~~~~~~~~~~~~~~~~~~~~~~~~~~~~~~~
Written By: C A R Y L K E EN
~~~~~~~~~~~~~~~~~~~~~~~~~~~~~~~~