""Jeeto Pakistan" ARY Digital Entertainment Live Game Show"
"Jeeto Pakistan" ( Win Pakistan) is a live television game show presented by ARY Digital. ARY Digital is one of the most successful channels through out Pakistan and also watched in foreign countries. "Jeeto Pakistan" is launched in May,2014. Its first is telecasted on 18 May,2014. The Show is hosted and presented by Fahad Mustafa.People Really Like Fahad Mustafa, so this is also the reason of show popularity.The game show is based in Karachi.The show airs Friday and Sunday Evening at 7:30 PM but the show runs every day in the month of Ramadan(Month of Islamic Calender).
Fahad Mustafa: Fahad Mustafa is one of the famous Tv actors, Producer, Host, Model and Filmstars in Pakistan. He did many Tv dramas and also casted in one movie named Na Maloom Afrad. This Movie is very famous through out Pakistan and earned a lot of money at box office.He started his career as model in 2002 and also he did his debut in dramas with Sheeshay ka Mahal. Some dramas of Fahad Mustafa is also on aired yet on ARY Digital e.g Dusri Biwi.He has one daughter which is so cute and naughty and many times came to this show along with him. His daughter name is Fatima.
Fahad Mustafa with his daughter.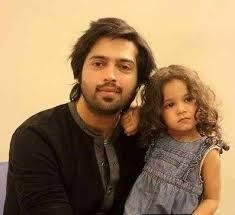 Image Courtesy by www.google.com
Jeeto Pakistan's concept is much similar to other channels on air live shows one of them named Inam Ghar. Inam Ghar is hosted by Doctor Amir Liaqat. But in dividing gifts and prizes Jeeto Pakistan is much better than other game shows. The tag line of the show is " SAB LAY JAO". It is sposored by many multinational,international and national companies but its lead sponsor is QMobile. In this game show thay are dividing many prizes like Cars,Motorcycles,Refrigerators,Freezers,LED,Plot's,Tour tickets to foreign countries and also Umrah tickets. In this show many games play. I like all the games very much. Here are the some games Khul gai kismat,Baat banti hai,Jeet ka fanda,Bigul Bjao Inam Pao, Eating Contests, Quizes and much more.
Registration Process: Previously the registration process is so tough. They register through call previously. But now due to insistence of audiences and viewers the process is made simple. Now they can register online through Ary's official website. They need to fill a form given on this website for registration.
Here are some links for learning method of online registration of this show.
Link 1: register on JeetoPakistan via mobile
Link 2: Register on Jeeto Pakistan Online
Here are some links where you can watch all the recent and old episode videos of Jeeto Pakistan.
Link 1: http://www.arydigital.tv/videos/category/jeeto-pakistan/
Link 2: http://dramaonline.com/category/ary-digital-dramas/jeeto-pakistan/
Here is the Facebook Link of this Show.
Link: Jeeto Pakistan Facebook Page
Now I am going to mention some games/segments of this show:
Baat Banti Hai:
This game is all about dividing Gold in the audiences. The Host of the show decides 7 people from audiences through lucky draw and then among these seven only one lucky person will be chosed for playing that game for the gold. He can win gold from 1 gram to 10 Tola. And all the remaining people who are chosed through lucky draw have given gift hampers.
Lucky Draw Images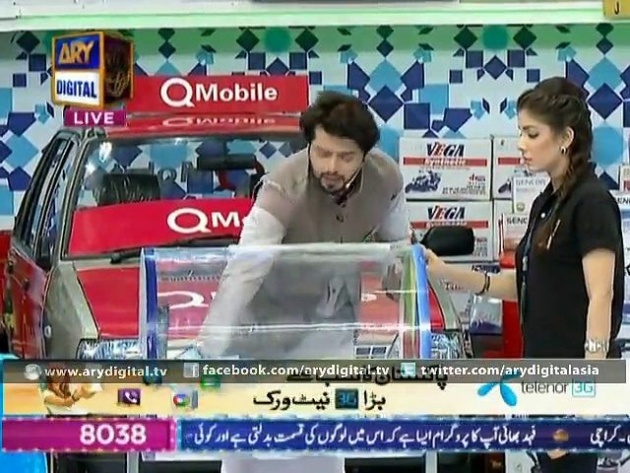 image courtesy by www.google.com
Baat Banti Hai segment images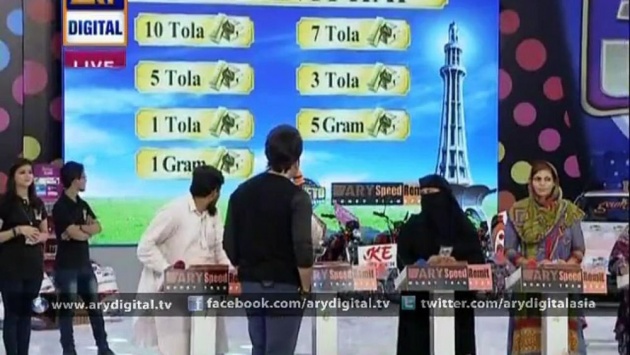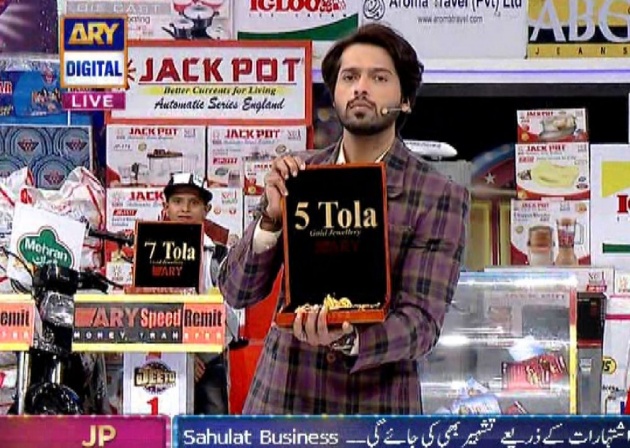 Image courtesy by www.google.com
Khul Gai Kismat:
Khul Gai Kismat is all about Luck nothing else. In this segment two families are decided to play through Lucky Draw. Both families have 4,4 turns to choose. And in between the segment audiences are also called to participate by host. There are different boxes on which numbers are written and both families have to choose one number, one number in their 1,1 turn. There are many prizes in this segment like, Cars,Motorcycles,LED, Home appliances and many more.
Images of Khul Gai Kismat Segment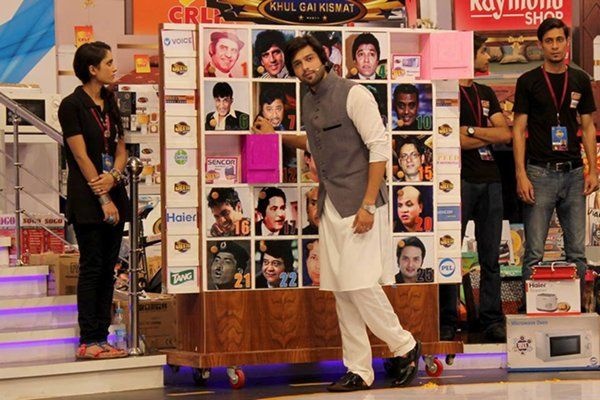 Image courtesy by www.google.com
Bigul Bajao Inam Pao:
In this segment host divides different prizes such mobile phones etc. When the Bigul sound listens then he starts dividing prizes and when the Bigul sound listens again then its the sign of stopping from dividing prizes.
Images of Bigul Bajao Inam Pao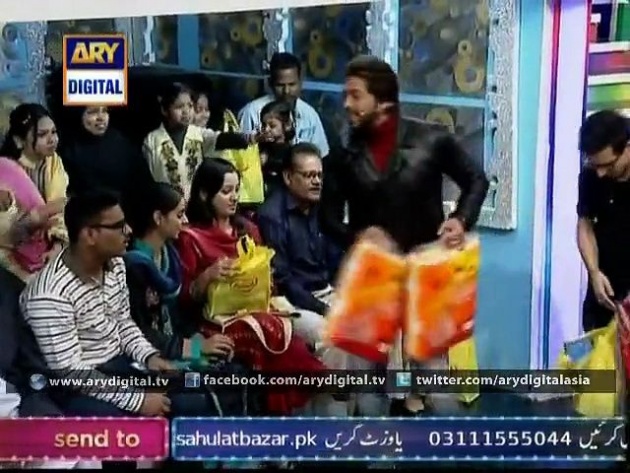 Image courtesy by www.google.com
There are also many more segments and games. I just want to say in last that Jeeto Pakisan is very interesting and entertaining show and we all like it very much.