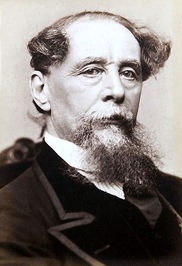 "No one is useless in this world who lightens the burdens of another."
Helping others is an honorable, good feeling that makes one happy and gives purpose to one's life. It's part of being human and feeling responsible for the society in which we live. We are social animals that need the feeling of being supported, valued and connected.
In today's world of technology we can be connected to everyone by becoming a digital citizen without boarders. Regardless of the negative impact of technology on humanity, it's tools for social networks, search capabilities, and effective communication are endless. Technology has also had a positive impact, such as helping people to understand other cultures, meet people from all over the world and help business and entertainment. Everyday, thousands of programmers produce the best apps and design incredible ideas in technology so people can be connected. Yet, some of these technological advances have caused people to be distracted, stressed and increasingly isolated. However, more importantly and on the positive side, technology has had a profound impact on what it means to be social and to be connected to people. It has profoundly helped women's empowerment in our male dominated industry.
Last year, I had a wonderful opportunity to meet with Biz Stone, Co-Founder of Twitter who strongly believes in helping others. He shared an amazing idea of Jelly to be a search engine through one's smartphone. I very much appreciated Stone's offer to be part of this project amongst others like Al Gore, Bono and other high profile investors for the new App. My business partner, Mike Sweeney correctly states "Jelly uses the power of the internet and social media to engage us with our real world surroundings. It inverts the idea that social media alienates us and instead connects us even more."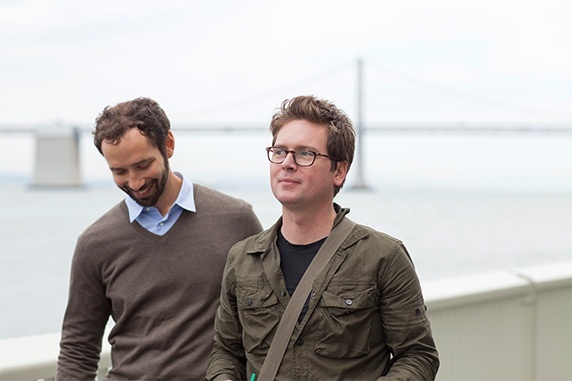 Jelly, co-founded by Biz Stone (formerly of Twitter) and Ben Finkel, is an App that makes social networking useful by applying it to Q/A based search engine for iOs and Android. Using social networks, users can take a picture and ask a question, sending the question to their social networks. Friends can forward the question as well, bringing to life the old adage, "It's not what you know, it's who you know." By making questions and searches social, Jelly hopes to change how we ask questions and search for things.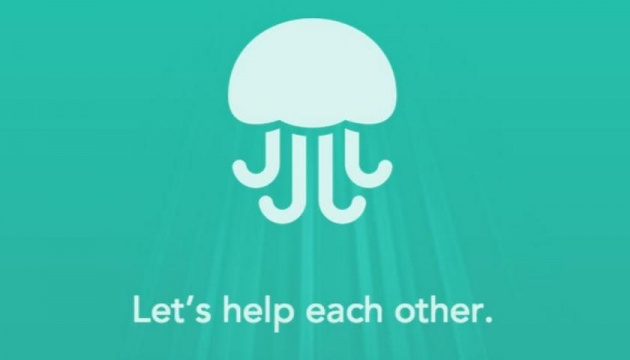 Stone and Finkel chose the name "Jelly" as in Jellyfish, losing it's network of nerves that act as a "brain" similar to the way we envision loosely distributed networks of people coordinating via jelly to help each other." Stone says on CNN that the idea behind of Jelly is "Jelly is a search engine, as audacious as it sounds. Everyone figures we've got search all wrapped up. There's the Internet -- it's vast and growing, and we can search it in a fraction of second to find anything we want. But the Internet is only the Internet ... it's only a collection of documents. There's way more to life than the Internet. So Jelly is like a search engine for everything else. And the reason it works is that we're all connected."
Jelly has attracted not just myself as an investor, but an interesting and diverse group of people, including Al Gore, Bono and Jack Dorsey of Twitter. By seeking out diverse and unconventional investors, the company is setting a path that emphasizes its differences from traditional search and social networking uses. "When people get together and coordinate, they can do amazing things," Stone says on CNN.
You can learn more and watch an informational video about Jelly here.
Jelly is a great tool for learning and education. It will help students and teachers be more connected and it helps students around the world to find answers easily by asking in the application. It will be a great tool for our educational programs in Afghanistan, Mexico and Central Asia. What I find particularly impressive for women using this App is that many women in Central Asia are at home, which can be isolating, however, with this App they can ask their questions and connect with other women. It helps them to learn much more than they would if they could only ask a person directly. As Biz Stone says, "And that's the most important thing you can do in this world before you die -- to build something of value."
Jelly will help everyone: teachers, students, doctors, patients, researchers, news agencies, etc. Because Jelly helps people help each other, it's a very meaningful tool for people in Afghanistan and Central Asia. I hope they are able to access the App and use it to build stronger connections, build professional and personal networks and use the full power of the Internet to learn more and meet more people.
You can find Jelly App here.
Roya Mahboob