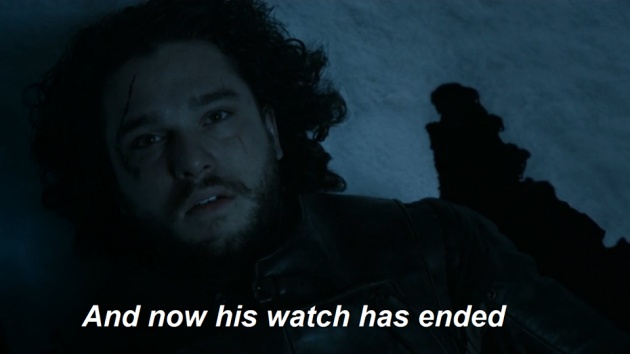 I can't believe that it was that easy to kill Jon Snow. I hate to think that after all the actions, the massive blade smashes and all the escapades he had been through, he will just be stroke down by his supposed to be allies.
I still can't recover from this season ender episode and there is still something in me that hopes that he will return on the next season. I do hope that the series won't be killing all the Starks left . I just can't imagine watching this without my favorite characters.
Anyway, I know it is just a fiction and I have to move on.