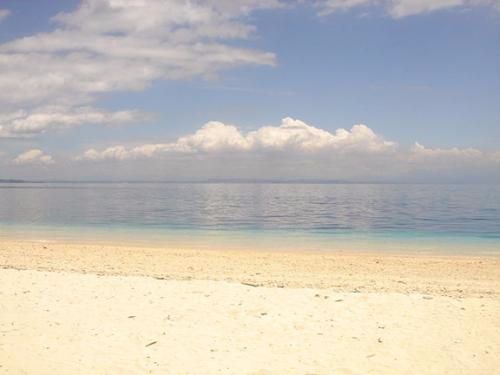 Since summer is fast approaching, I would like to share to you another Davao's best and finest destination, Samal Island. The city is the largest resort city in the country. It has good beaches and houses of many beach resorts. It has also numerous marine reefs and tranquil waters that lure the tourists to visit them.
We went to Kaputian Beach Resort which is located at the southern most part of Samal Island and is just a 10-minute boat ride from Talicud Island & Isla Reta. As the name implies, it boasts of clear, blue waters and white sands. This is one of the most popular tourist spots in Samal Island and one of the most popular beaches in the whole of Davao. It is owned by the government so it has very cheap rent prices. Entrance fee to Kaputian Beach was 10php/person and you could rent cottages or a picnic deck for a very low price.
Upon arrival, we could see how clear and pure the water is. And of course the natural white sand alongside of it makes it more astonishing and enticing to new visitors, like us. On the entrance, we noticed a preserved sea cow or commonly known as Dugong. And we didn't miss the chance on taking a photo with it.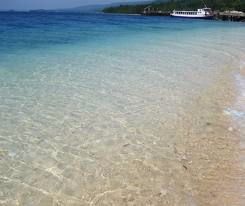 clear water and white sand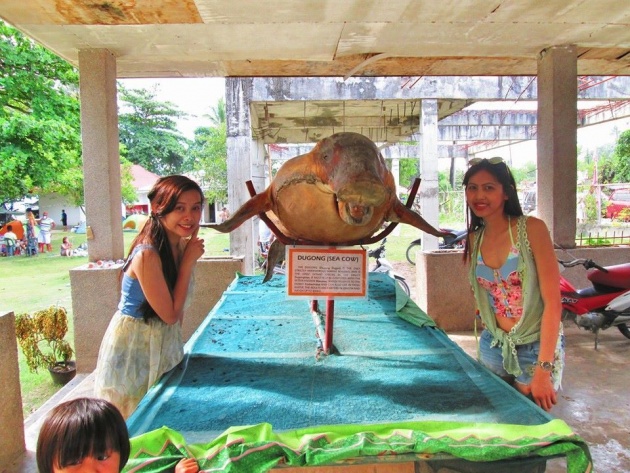 preserved dugong
The weather was really perfect which made us feel the urge of dipping and swimming right from the scorching heat of the sun. Aside from this, I was astonished by the view around the resort seeing Talikud Island, from where I am lying, which makes it more relaxing. Kaputian Beach has smooth white sand which is very comfortable to walk on. And I did walk on it barefoot and savor the feeling of it. The resort also offers both native bungalows and dormitory for those who wish to stay overnight at a very reasonable price. The structures of all cottages are facing in the west side to give a breathtaking view of the nearby Talicud Island.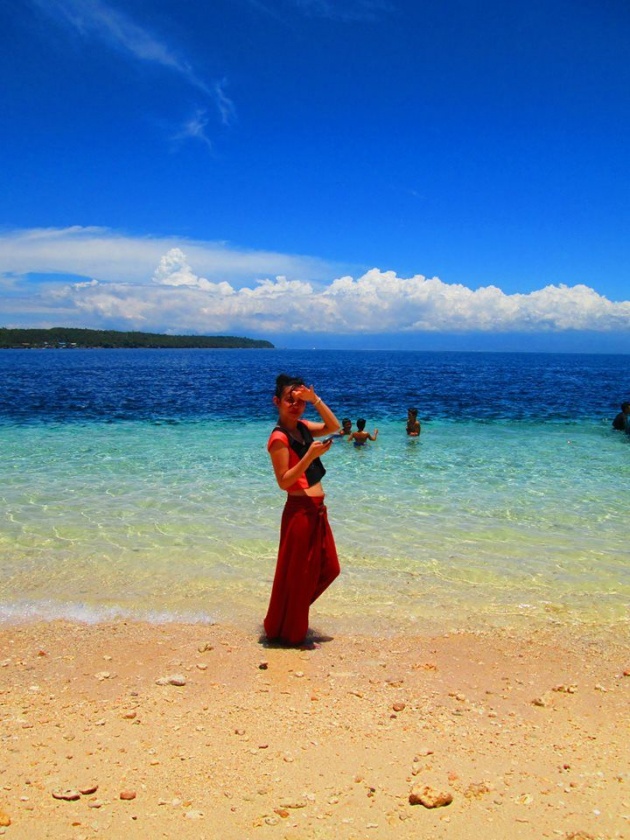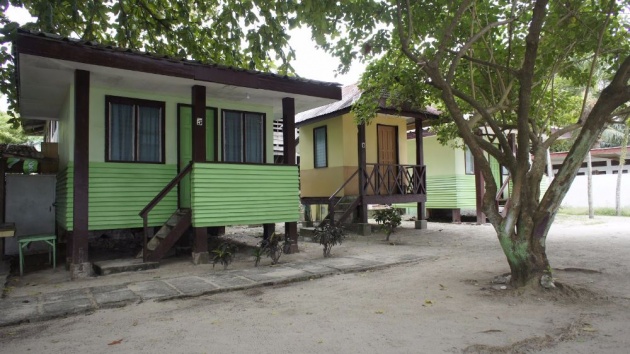 cottages and dormitory
We all had a perfect time swimming, relaxing and simply enjoying the marvelous beach. And again, travel wouldn't be complete without sharing these to your loved one and friends so I have also posted some photos to my instagram account.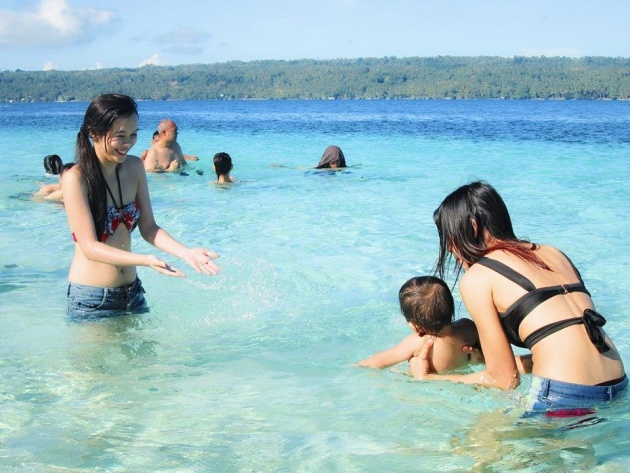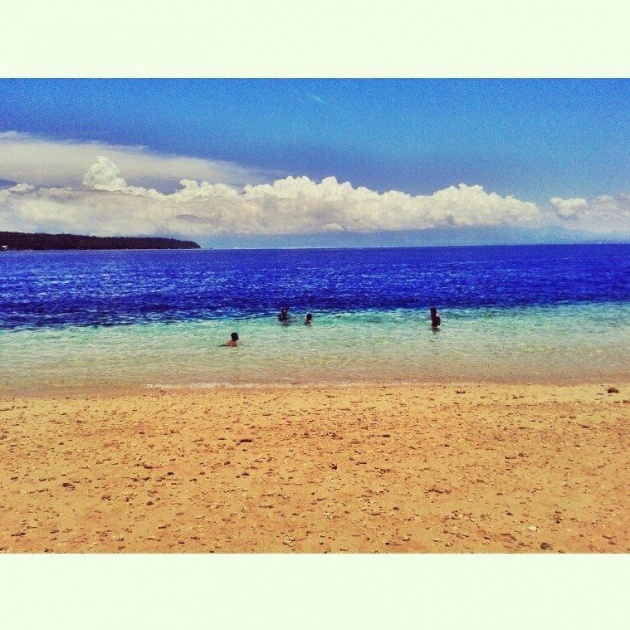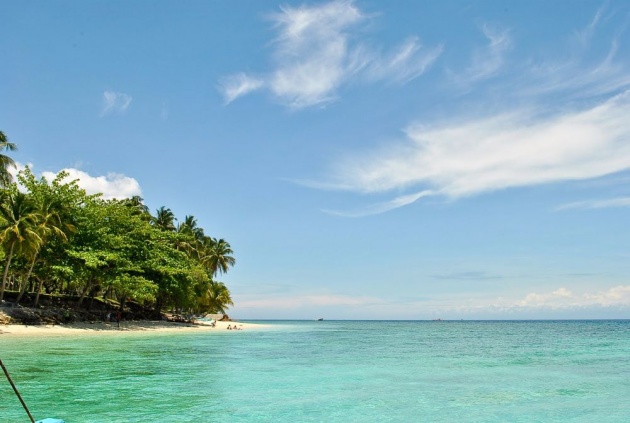 This resort has its natural touch up to this day. Surely nature trippers will enjoy its natural touch. Summer is near and if you plan to visit a perfect summer getaway this summer, take this resort into your consideration. Have a blast summer!