Back in 1998, two young American PhD students by the name of Larry Page and Sergey Brin founded a multinational technology company specializing in internet-related services and products.
Today, Google is the world's undisputed leader when seeking worldwide information, pictures, satellite maps and imagery, videos, webpages, mails, business, historical data, online advertising and various software and hardware you can ever think of -- right at your finger tips. It is the "perfect search engine" that provides billions of users fast and accurate and updated online information on ANYTHING under the sun. Its application extends from ordinary kid stuff browsers to boardroom discourses.
Image Credit: http://www.google.com/logos
Google likewise eclipsed the use of traditional and voluminous encyclopedias by student researchers towards the end of the 20th century. Yes, during my high school days the encyclopedia was our only accurate and credible source of information. Of course today, encyclopedias are published on CD-ROMS for use with personal computers.
At the onset of the 21st century, free internet encyclopedia was introduced by a non-profit Foundation called Wikipedia. However, many intellectuals, teachers and historians view Wikipedia as an unreliable and controversial source of information. Nothing beats Google as the best information provider.
Now, have you tried searching bitLanders contents online? Certainly! bitLanders contents can be found through Google search just by typing the TITLE or the TAG/KEYWORD + bitLanders (i.e. 'root crops bitLanders') or any text content (phrase or sentence(s) or paragraph) of the post.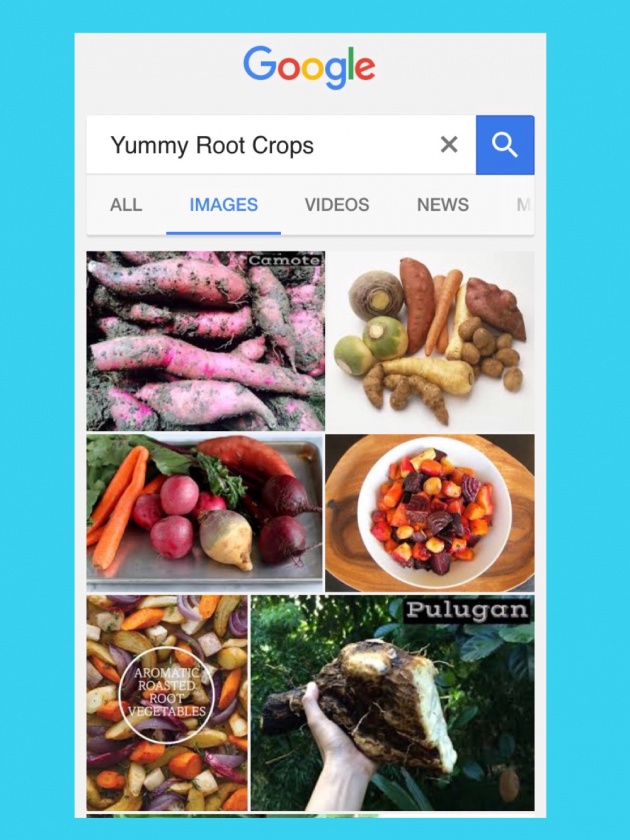 http://lmgtfy.com/?q=Yummy+Root+Crops
It has always been a MISCONCEPTION that bitLanders contents are exclusive and can only be accessed by its members. To prove my point, let me google contents for you!
When I googled "Yummy Root Crops", my very own bitLanders BLOG post always did appear. Clicking "IMAGES", will show my photo shots of sweet potato, yam, taro, arrowroot, cassava, etc. Fair enough? Go give it a try!
This is the reason WHY bitLanders likes articles with quality and high definition images, videos, etc. It is the content value that counts! WEB TRAFFIC = MONEY! And that's why bitLanders always financially REWARD its users who contribute top grade SEO or original/unique posts. Copied or plagiarized contents have no place with bitLanders!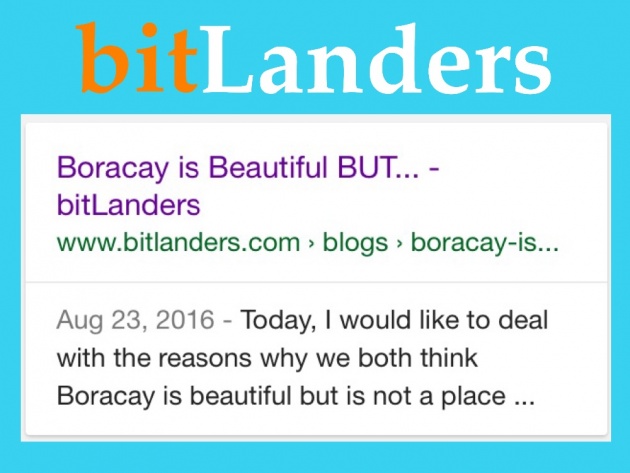 http://lmgtfy.com/?q=Boracay+is+beautiful+but
"Boracay is Beautiful BUT..." blog post by @jean-beltran also appears on google search results.
These articles mentioned were reviewed by Ms. Hillary Summers, bitLanders Content Reviewer. She gave them a 5/5 star rating.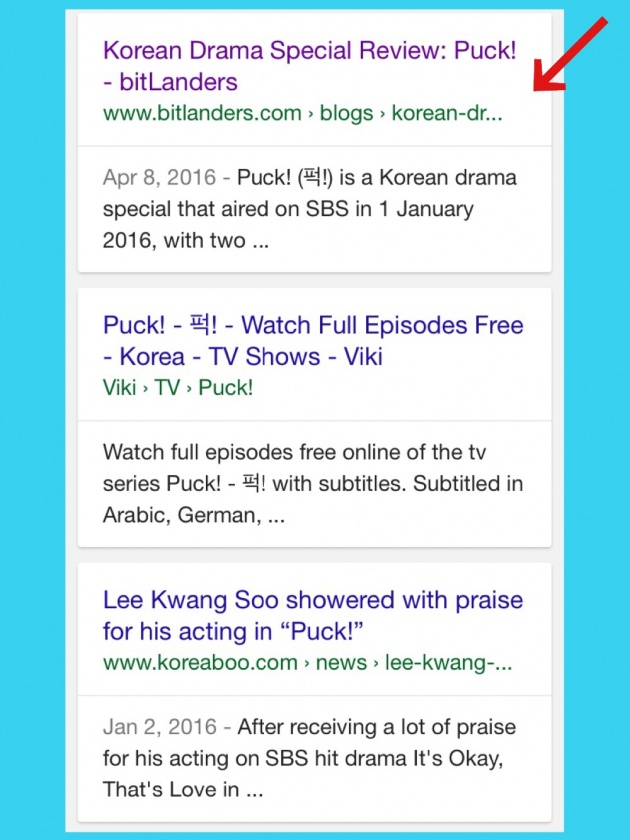 http://lmgtfy.com/?q=Korean+drama+review+puck
Another 5/5 Star rated blog post I searched on google was the "Korean Drama Review" by @LookUp.
I tried copying one sentence from this post and pasted it on Google, Ask.com, etc. However, these contents did not appear on Bing, Yahoo!, Aol, Wow, WebCrawler, InfoSpace, Info.com, etc.
NOTE: Google personalizes results. So, your search results might be different from mine.
Image Credit: http://cdn5.fedobe.com/
Many blogging experts advise newbies to write concise and common post titles.
Here are 5 Suggested Examples of Post or Article Titles:
100 Best Movies of 2016
Types of Reading
50 Easy Ways to Make Money Online
How to Make Money from Home
What is bitLanders?
Always bear in mind that a good post title should not exceed 140 characters or letters. I SHOULD KNOW! I've been tweeting for all these years and Twitter's standard limit is ONLY 140 CHARACTERS! LOL!
The best alternative for Google search engine is Twitter! Did you know that I first learned about bitLanders thru Twitter? I was searching "Earn Online", "Make Money Online", "Paying Sites", "Mobile Apps That Pay", etc. and found a tweet with bitLanders blog post link. Read "My bitLanders Diary".
Image Credit: http://www.geek.com
I found out that Google partnered with Twitter and Yahoo. I think the partnership is all about greater or maximized internet exposure. The more google is seen, the better for them.
bitLanders HOMEPAGE does not display users' posts for non members. It was designed that way, but it doesn't mean that our bitLanders posts cannot be viewed by non members. I suggest you use Google and Twitter if you want to find bitLanders contents. Google displays UNIQUE contents while Twitter displays LATEST tweets first.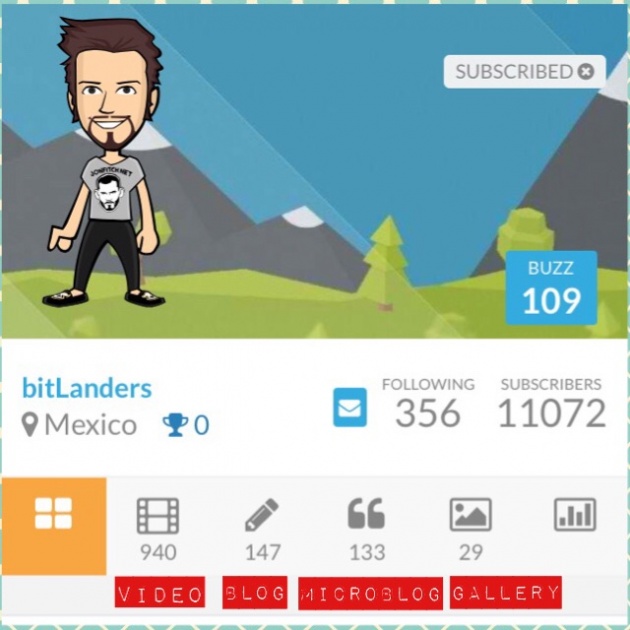 Image Credit: http://www.bitlanders.com/bitLanders
For newbies and members who are NOT yet familiar with bitLanders features, visit the Leaderboard and top user's profile to find their published videos, blog posts, microblogs and galleries!
Each website have their own design. bitLanders design is UNIQUE. Rightly said! LOL!
Google tried to venture into social networking to vie with Facebook. But Google failed to encroach into Facebook's realm. They never caught on. Facebook still remains to be the unrivaled powerhouse of social networking to this very day but... FACEBOOK NEVER PAYS! bitLanders on the other hand, REWARDS its users for their activities and SEO contents.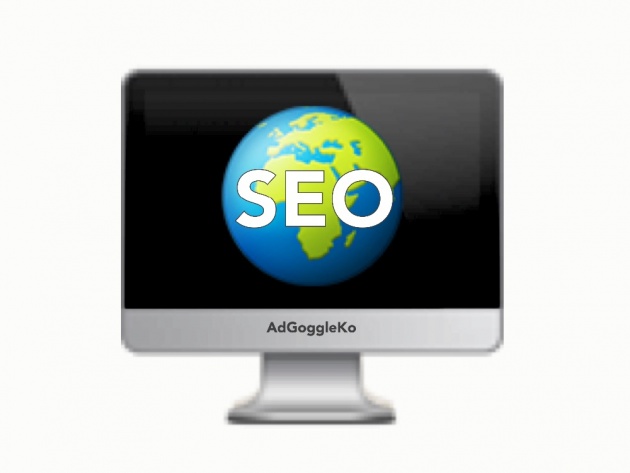 10 Important Data Points in SEO (Search Engine Optimization):
Blog or Website Name (domain name)
User Experience - Loads Fast, Mobile and User Friendly (bitLanders IS)
Concise and Common Blog Post Titles
Length of Contents (blog posts, videos, galleries)
Related Tags or Keywords
Internal Links i.e. bitLanders Movies, bitLanders Blog
Strong Backlinks (Reference External Links i.e. from Wikipedia, HuffingtonPost, Mashable, TechCrunch, etc.)
Social Media Sharing
Blog Post Comments
Posting Regularly
NOTE: Google prioritizes mobile-friendly websites.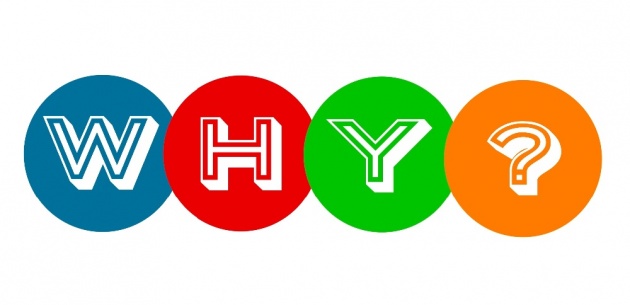 • WHY website/domain name is important? Read THIS.
• WHY and how post titles can make or break you? Read THIS.
• WHY content length is important? Read THIS.
• WHY videos and images are important in a blog post? Read THIS.
• WHY tags or keywords are important? Read THIS.
• WHY posting regularly is important? Read THIS.
• WHY blog post comments are important? Read THIS.
• WHY social media sharing is important? Read THIS.
• WHY internal links are important? Read THIS.
• WHY strong backlinks or high quality backlinks are important? Watch the video below:
Watch SEO tutorial video below to learn more:
I likewise observed that there are quite a lot of netizens who joined bitLanders and their first question is always "how much will I earn from bitLanders?" What they should have done is to read the FAQ, search and learn how to create and publish SEO contents or HIGH QUALITY videos, blog posts and galleries and how to make money out of it.
Despite giving useful tips on HOW TO be successful in bitLanders, there are some people who refuse to be oriented and view bitLanders as a waste of time.
Well, let's face it. There are a lot of people in this world who just want to earn a fast buck effortlessly. They do not go by the RULES. I was a newbie once upon a time and nobody guided me. But I took the INITIATIVE TO LEARN and make the first steps towards being a successful bitLanders blogger. Sure it was a hit or miss at times. But through constant reading and research, I finally found the right path.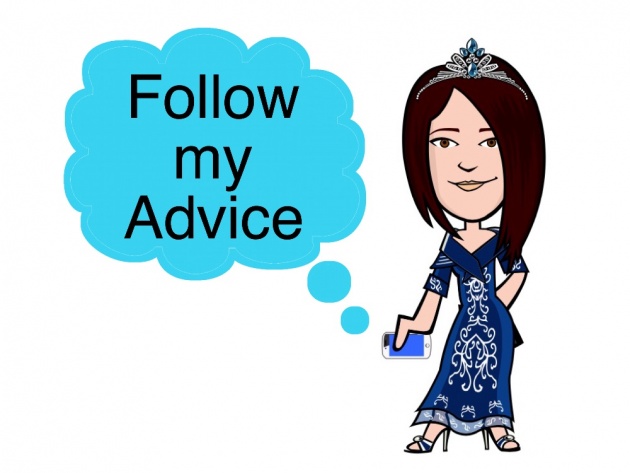 My best advice for newbies is to READ READ READ!!! Be resourceful! Take the initiative to learn! Joining bitLanders isn't a spoon feeding affair. You've got to work hard for it!
There are those who want to make it big right away online. Before getting there, you must prove yourself first. There are still many bitLanders detractors out there who claim low earnings from bitLanders. Go view their individual profiles and you will know WHY.
The proof of the pudding is in the eating!
Yes, I did check on their profiles and most often than not, none of them had quality posts -- video, blog and/or gallery to prove their worth. How can you go to battle without weapons? If you want to reap, you have to sow! I don't have to be biblical about it. It's pure COMMON SENSE.
Righty, guys?