Many peoples and many media groups criticize Imran khan and Azadi March .One major media group Geo news once their journalist Hamid mir is attack by some one then their media group criticize Pakistan army specially Zahir-ul-Islam is much criticize, he is ISI general ,Geo news put much criticism on Zahir-ul-Islam , senor journalist Ansar Abbasi says Zahir-ul-Islam should resign till commission gives report about attack on Hamid mir and then incident of model town happen here Geo news and their anchor and journalist did not speak about police and Chief Minister of Panjab that CM of Panjab should resign or they did not criticize on government .this is democracy?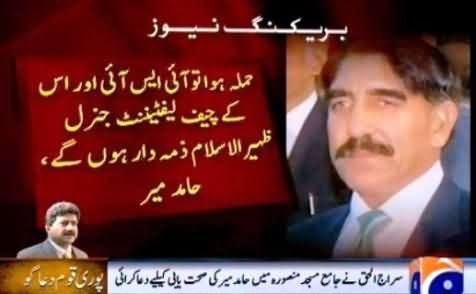 Government murderer the peoples for nothing and no one speak against them and when one man stand against this corrupt government then peoples says he is idiot , he is jews, he is agent of other countries and criticize on them that he makes music concert and where girls dancing and i ask freom those that who speak against corruption and murdered of both Sharif brothers then that man become jew or they takes money from other countries , very shamefull why we do not speak against corruption and murdered .this is not valid point .the valid point is Nawaz Sharif make corruption and he has about 70 cases of corruption and Ishaq Dar gives written statement that he makes money laundering for Nawaz Sharif and many other crimes that he makes corruption and big thing is that till F.I.R is not been entered against Shehbaz Sharif that he gives ordered to murdered peoples and ephedrine case on Hanif Abbasi and many other cases like Asghar khan case and many other leaders who has cases on them but they are part of government but they should be in jail but they are part of government.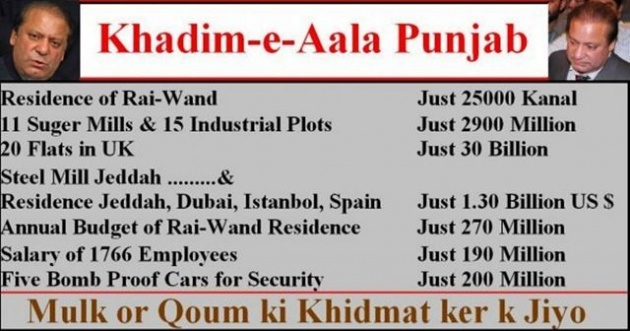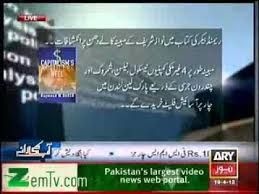 If one man Imran Khan stand against corruption ,fake government and murdered government then we have to support them not criticize him .there is no justices no government .this is not democracy this hypocrisy from King Nawaz Sharif and their family .