During my social action hippy convention in Sri Lanka (read about it here!) I had the absolute honour of meeting an inspirational activist and female documentary filmmaker Anoma Rajakaruna.
This Sri Lankan filmmaker told us her story and I thought I would share it with the Filmannex community in particular, as it reflects issues of gender inequality within the industry, the power of film when communicating messages and the importance of film festivals/screenings.
When I listened to her journey into film I immediately thought about Women's Annex initiated by Filmannex and the importance of empowering women - Anoma Rajakaruna could quite literally be the face of such platform and is an exceptional role model for female filmmakers.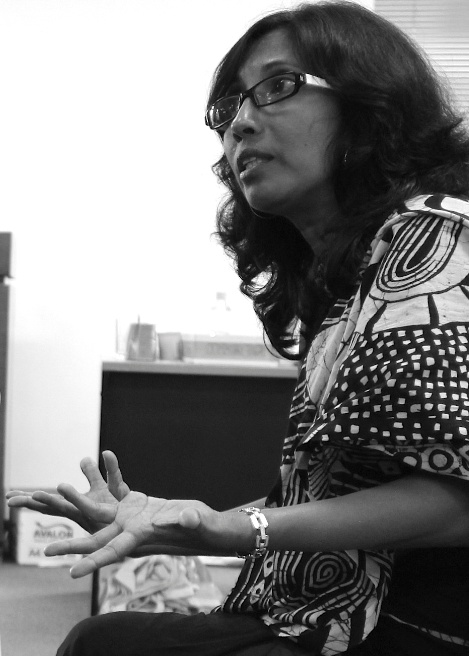 In her early teens Anoma showed an active interest in storytelling and her tutor at the time suggested she take up a course in scriptwriting.
When it came to production experience however she was met with discrimination for being female and verbally challenged on her ability to carry heavy equipment.
Despite the male dominated industry, she stepped up to the challenge and her perseverance paid off, eventually finding the opportunity to make mini tele-dramas. However, her bold attempts at tackling sensitive issues through the medium were shot down by political censorship.
"I was 17 when my first tele-film was banned. It was called 'Sonduriya'."
At 22, her short drama 'Amma Keneck' (Another Mother) 1987, explored the issues of conflict in the Tamil community and the violence of 1983. The film was screened at the Presidents House and the decision to ban it from further exposure was taken at the Presidents Secretariat.
Several of her tele-films thereafter were banned from broadcast and I assume this is because her activism was feared by authorities.
I was curious to know how Anoma transitioned from drama to documentary filmmaking and during a group discussion I managed to raise the question.
"I never intended to make documentaries"
Frustrated by the continual banning of her films and lack of free expression, Anoma quit making tele-dramas and invested money into a minimal amount of equipment. She explained that her limited resources made documentary filmmaking more appealing and she began to enjoy her freedom of expression. (documentary movie channel)
She spoke favourably about one particular film 'Face-to-Face' 1998, that explored the human/elephant conflict. And this is where her opinion on the power of imagery really shone through.
Her film dealt with a community that had been 'under attack' by elephants. She spoke of how villagers complained and feared their presence and the destructive effect they had had in their village.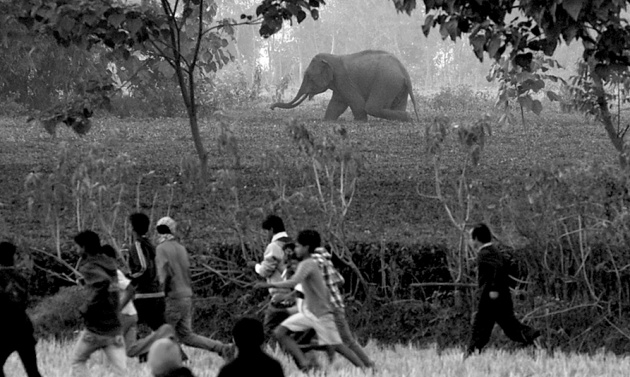 Anoma talked about a single shot she captured from a mountain top that looked down on the village and how this shot gave a powerful message. She explained how clear it was to see that the elephants had not bombarded their village but rather the villagers had intruded on the natural habitat of the elephants. Just that single image was enough to raise debate, awareness and the importance of social responsibility (social responsibility movie channel)- Anoma continued to stress how compelling and influential images could be and I feel inspired to pursue a similar direction of activism.
Another valuable point Anoma raised was the flood of opportunity in regards to film festivals, screenings and content sharing. Broadcast had its detrimental limits on Anoma as a filmmaker but she found that Film Festivals were much more open minded to her activism and the messages she wanted to share. Filmannex recently rose this issue and asked several filmmakers on this platform, including myself, about the importance of sharing content - and Anoma is living proof that content sharing opportunities such as Filmannex are not to be missed!
Ultimately, this approach got her noticed and opened it's doors to numerous international documentary opportunities.
Anoma is now a paid, full time documentary filmmaker and meeting her has made me evaluate how I can utilise creativity and social change.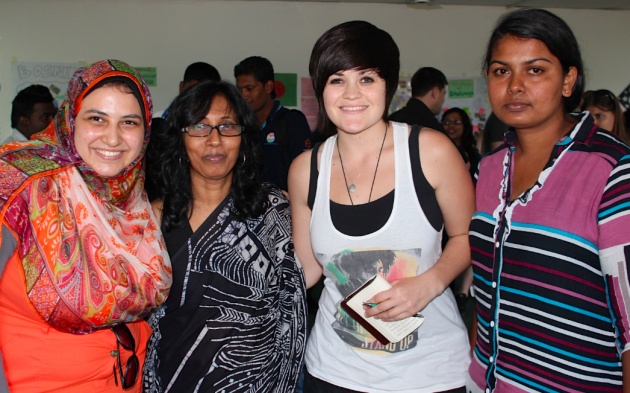 From left - Aya Abo Shahba (Egypt), Anoma Rajakaruna (Sri Lanka), Amy Hill (UK), Tharsaa Vettivel (Sri Lanka)