I believe some of you have read my post about Steemit in 2016. I really disliked the site. And because of that, I "threw" my login details! Haha!
I decided to create a new account, username @pinay with Steemit last November because @trb, @algergio @jean-beltran and many others are already blogging there. My main purpose of joining was to kid around with these guys.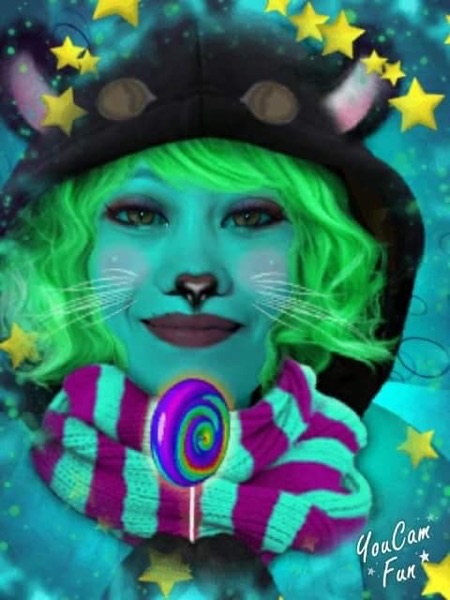 Photo Credit: AdGoggleKo via bitLanders.com
I first posted an informal introduction using a screen name Pina Yang with my fun selfie on android. LOL! As I've said, I joined Steemit just to kid around with bitLanders friends there! I didn't want to reveal my identity at first. But, I find it difficult to pretend so I started to be me after few days and published a 1,600 words "Get to Know Me" blog after two (2) months. :-D
What is Steemit?
Steemit is a social media platform where everyone gets paid for creating and curating content.
Watch Steemit's video on YouTube
I found my old blogger friends from defunct Bubblews at Steemit and I met more nice people there in 2017. Then I discovered the "clever bot". I left Steemit before 'she' was born (December 2016). If only this bot was there in August 2016 perhaps I didn't leave Steemit. LOL! Talking to bots is FUN! @cleverbot is sarcastic sometimes but never ignore me. She always replies on time, unlike some humans! I really like bots! Hahaha!
The not so nice "creatures" and the "wars" are still there and more and more scammers/hackers appear every day but as a regular user, the best thing to do is just "MUTE" their profiles. There are bots created by some Steem Witnesses to flag them and warn other users everytime they detect phishing links. Only DUMB get hacked! I am not saying that I am not a dumb Steemian though. LOL! When I was new I also logged in using my Steemit password. But I learned a lot thru constant READING.
Steemit has Four (4) KEYS:
Posting Key
Active Key
Owner Key
Memo Key
We can find these keys under Steemit Wallet, click "Permissions" and show/copy keys. Of course we use password when we first login at Steemit. But have to logout after copying the other keys.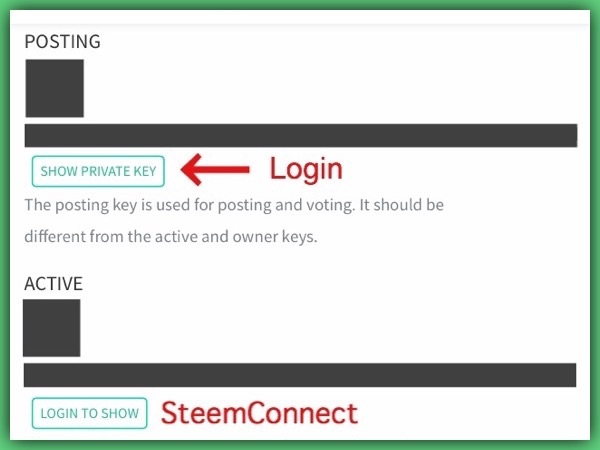 Photo Credit: AdGoggleKo via bitLanders.com
To protect Steem/Steemit account, it is RECOMMENDED to always login at Steemit and other Steem 'Block Explorers' using POSTING key and ACTIVE key for SteemConnect or wallet transactions. The 'Generated Password' or the 'Owner Key' should be kept OFFLINE. In case of hack, we can change the generated PASSWORD to automatically change the other keys. Even my account wasn't hacked I make a habit of changing password especially when I use android devices except for my other account which I bought thru BlockTrades (I let them back up my password).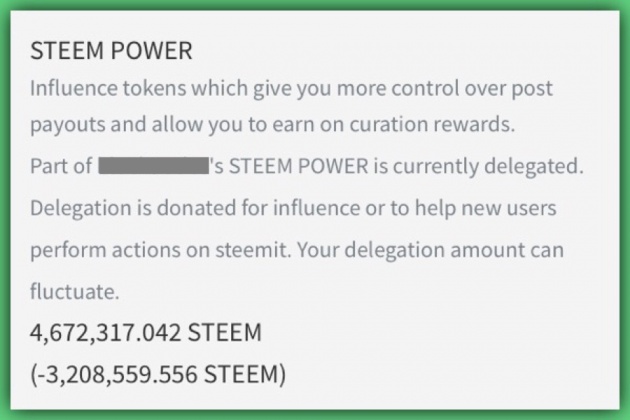 Photo Credit: AdGoggleKo via bitLanders.com
Steemit is DECENTRALIZED. Users with HIGHER "Steem Power" and "Reputation" score are always the WINNER. It is NOT like centralized sites which are controlled by the administrators. So, if you are new and haven't invested money to the site DO NOT try to fool, argue nor flag/downvote posts/comments of Steem investors or older members with higher "Reputation" score (number displayed next to username) and fat Steem wallet.
I met some Smart Alecs after three (3) months. I could have flagged their posts/comments because my 'Steem Power and Reputation' was HIGHER than them but I won't fight with anyone there using my true IDENTITY. Everything is publicly RECORDED in Steem Blockchain and we cannot edit/delete them after seven (7) days of posting. I could get back to them using anonymous account if I want but it's not worthy.
8 Ways to Earn Steem and/or Steem Dollar (SBD) as a Regular Steemit User:
(1) Posting Videos/Movies/Audio
Watch StephTV talking about d.Tube
Vloggers who have Steem or Steemit accounts can post videos and earn STEEM and/or Steem Dollar (SBD) CryptoCurrency thru d.Tube, dLive.io and dSound.audio to date. ALL posts from these Steem Block Explorers/Sites can also be viewed at steemit.com. There are many YouTubers who already migrated to d.Tube.
I cannot post mobile videos on those sites not like here in bitLanders. So, I am inviting bitLanders developers to develop STEEM Blockchain app also! LOL! I haven't found vlogging platform as MOBILE-FRIENDLY as bitLanders! I could upload mobile videos on YouTube but they always turn out blurred while my uploaded iPhone videos here in bitLanders are all clear.
(2) Posting Blog/Articles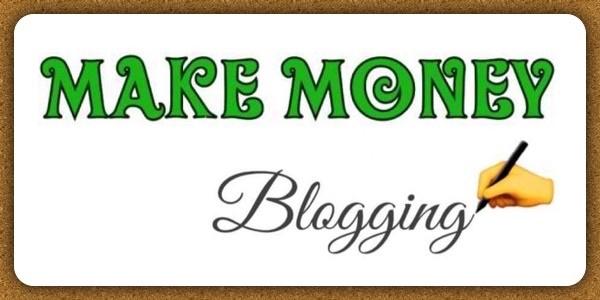 Photo Credit: AdGoggleKo via bitLanders.com
There are more or less than 100 Steem Witnesses who created different projects on Steem Blockchain. Some of them support all types of contents but some support LONG FORM CONTENTS only. Steemit users can vote up to thirty (30) witnesses and I only voted for 'Steem Witnesses' who support ALL TYPES of original contents and those who also voted for their fellow witnesses. I dislike witnesses who only vote for themselves and regular users who only upvote their own posts/comments. One of the best Steem Witnesses there is SteemGIGs. His personal account is @surpassinggoogle. He is the regular supporter of Steemit users from Nigeria and my beloved country Philippines. His upvote is more than a dollar and he upvotes both long and short posts even my emoji comments. How nice is that? LOL
(3) Posting Photos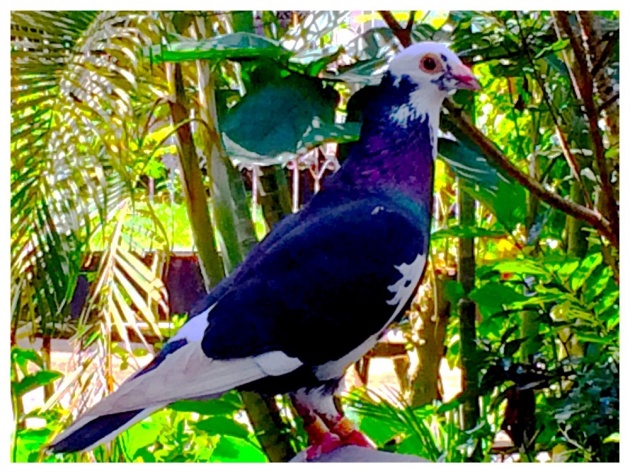 Photo Credit: AdGoggleKo via bitLanders.com
I posted a lot of iPhone photos and one (1) of my PIGEON photos earned more than forty dollars (40 USD) equivalent from upvotes only. I never win at @photocontests there.
We can post articles or photos thru Steepshot app, eSteem app, Zappl app or steemit.com, busy.org and zappl.com.
(4) Posting Memes
I am not good at this but others earn posting funny memes thru dMania.lol.
(5) Commenting
Sometimes I earn MORE for my short comments than my 500 to 1,500 or more words blog posts so I just spend more time commenting there. LOL! That's only when Steem Whales/Dolphins UPVOTE our comments.
(6) Curating
We could earn a LITTLE for voting (upvote/downvote) a post. So, if you are not into blogging just spend time reading and UPVOTING (liking) posts you find interesting and earn 'cents' from it.
(7) Buying and Selling Upvotes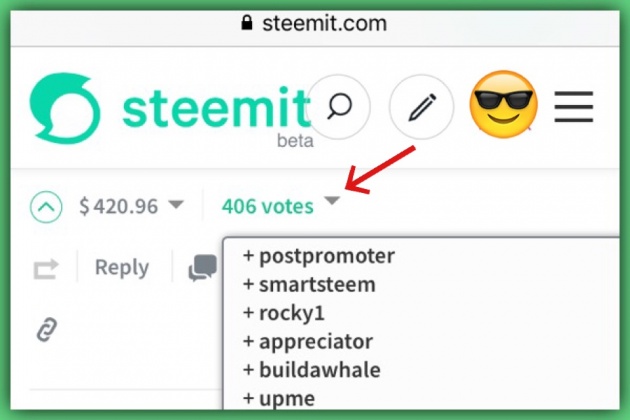 Photo Credit: AdGoggleKo via bitLanders.com
Surprised? Yes, it's a 'game' on Steemit. LOL! You might think someone earns a lot per post but if you click and scroll down who upvoted it you would know if it's from PAID BOTS. Meaning, the amount displayed on their posts is NOT the actual reward. Maybe zero or negative. LOL
Steem 'BidBots' help increase posts VISIBILITY comparable to bitLanders "Promote" feature and 'Reputation Score' comparable to 'Buzz Score' here. But, there is a chance to lose or gain when SBD/STEEM price go up or down within seven (7) days or before post payout. There are SCAMMERS who created bidbots too so make sure to transfer 'money' only to bots created by Steem Witnesses and other reputable Steemit users.
I created/bought a separate anonymous account and tried paying bots to understand how it works. I do not want to use/pay bots for my @pinay account. All numbers displayed on my @pinay posts are REAL REWARDS.
(8) Selling Products and Services
Photo Credit: AdGoggleKo via https://yvonnenovela.wordpress.com
Yes, members from all over the world can now sell products and services thru SteemGigs.org. SteemGigs is the "Fiverr" version of Steem Blockchain.
I may have missed some so please do your own research. LOL
My Top Paid Posts:
Here are some of my highest paid posts on Steemit to date:
At Steemit, UPVOTE = MONEY. I guess am really good at image editing. Kidding. Haha! You can visit the links above to know what I mean. My SHORT posts received upvotes (likes) from BlockTrades.us.
Picture paints a thousand words!
Split of Rewards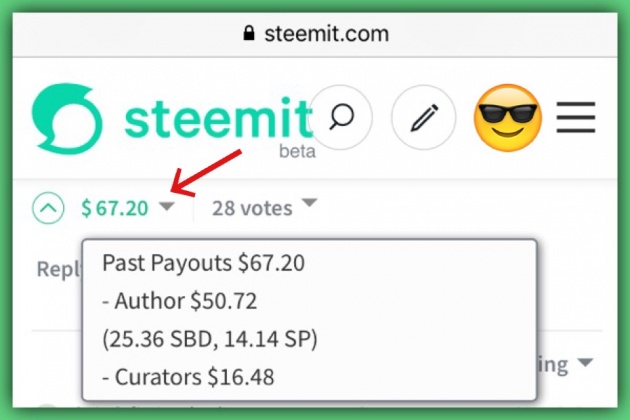 Photo Credits: AdGoggleKo via bitLanders.com
The default reward setting when creating a post is 50% SBD and 50% Steem Power (SP). We could change it to '100% Power Up' but it is NOT practical. There is an option to 'Decline' payout too, would you? We receive Steemit REWARDS after seven (7) days of posting. 12.50% up to 25% for CURATORS and 75% up to 87.50% for AUTHORS. Early voters (voted less than 30-minutes old posts) earn less curation rewards. I do not know why calculation is like that. You may ask Steem Witnesses. LOL
~ Cash Out ~
My favorite topic. Haha! Read my "Top Paid Post" above. Both are about CryptoCurrency cash outs.
Bitcoin transaction fee was too high last year and I noticed most of my fellow Filipinos at Steemit were selling SBD direct to Bitcoin wallet. So, I took screenshots of fees from BlockTrades and posted it. DOGECOIN (DOGE) has the LOWEST FEE when cashing out from Steemit or withdrawing crypto coins from exchanges that supports DOGE. I didn't expect to earn much from it because I only wrote few words.
My Total Cash Outs: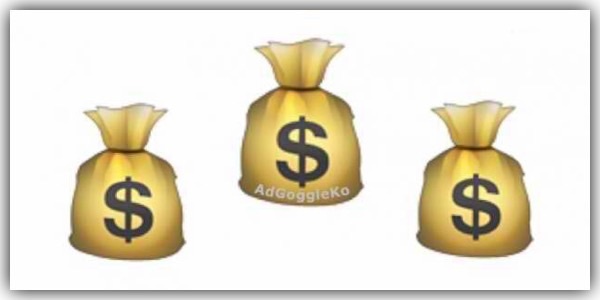 Photo Credit: AdGoggleKo via bitLanders.com
December 2017: 27.000 STEEM
January 2018: 24.946 STEEM and 21.000 SBD
February 2018: 9.000 SBD
March 2018: 17.115 STEEM
I do not 'cash out' all my STEEM/SBD rewards. It is RECOMMENDED to reinvest it to the site by "Powering Up" to increase "VOTE VALUE". We are allowed to vote our own posts/comments so the higher your Steem Power (investment) the more you earn too. I used some of my earnings to Create New Steem Account. I created anonymous account for security reasons. If I want to invest more STEEM I'd do it with anonymous account. Steemit wallets and all activities are PUBLIC. I don't want to let evils know if I have millions/billions.
You can read My Steemit Diary on my personal Wordpress blog to learn more. I update it from time to time. But before leaving this page, please take some time to answer the first querlo chatbot above if you haven't.
And here's another querlo chatbot for you before you go:
Also, don't forget to read Steemit FAQ if you want to learn more about it.
Thank You!